At the request of some readers, I'm putting together a Flickr group of pelmet boxes that YOU have made using this basic tutorial. I'll also be doing a post about all the submitted projects.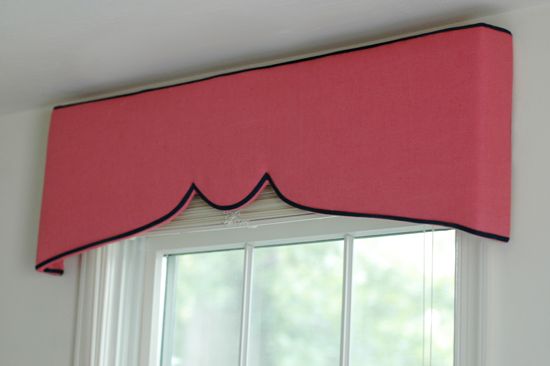 If you'd like to be included, please send me an email with a link to your blog post or a picture of your DIY pelmet. Please resend this info even if you've already emailed me or left a comment.
Won't it be inspirational to see what other DIYers chose for the pelmet box shape and the fabric they used?
First up: Maria's chic golden combo.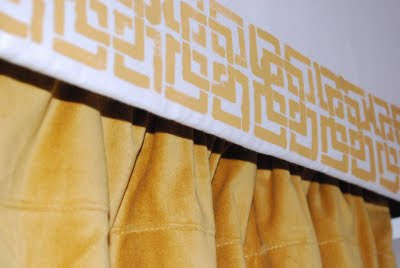 She used a stencil from JoAnns to make the pattern on the pelmet, which looks like an expensive trim from afar.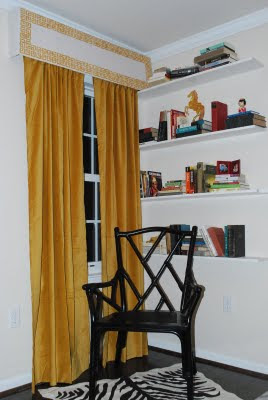 LOVE this project! Thanks for sharing, Maria!!
Don't forget to submit your pelmet box project this weekend!!