I completely fell in love with this credenza posted a few weeks ago on Design*Sponge. I love the blue painted finish, but I really LOVE the amazing brass hardware. The image was filed away in my brain for future reference…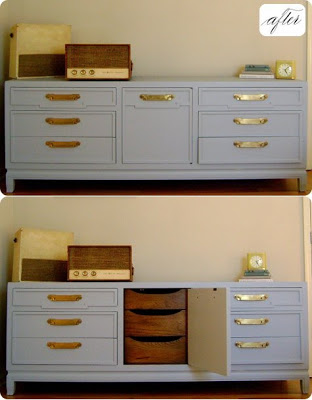 Every Tuesday and Friday here in Dover, there is a flea market called Spence's. It's a lot of junk – plastic knock off handbags and shady toiletries aplenty – but there is a healthy vintage/antiques section. Every time I go to Spence's I've picked up one or two fun knick-knacks for around a buck each. Then we hit up the Amish food market for beautiful fresh produce and out-of-this-world baked goods. It's been a fun weekly thing for our family.
Most of the flea market area is full of smaller stuff, but there is a tiny furniture section that's never really tempted me before. Today though, I spied this guy under a pile of old table linens…
Hmm. Looks very familiar…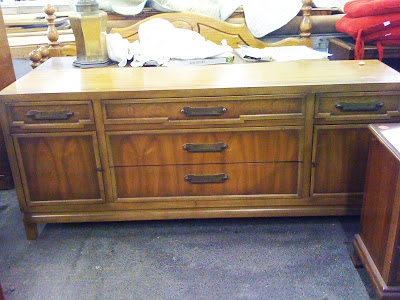 $40 later and he was mine.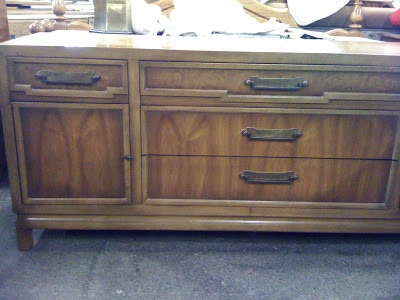 So exciting, right? A couple coats of glossy oil-based paint and a little Bar Keeper's Friend on the hardware will do wonders here. The plan is to put it in my office to hide my fax machine and giant printer/scanner. Can't wait to show you the 'after' pictures!