I fell in love with Pottery Barn's recycled aluminum accent table when I first saw it in their store months ago. I can't remember the original price, but it was more than I wanted to pay – a couple hundred for sure.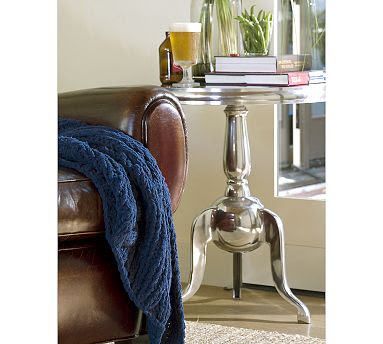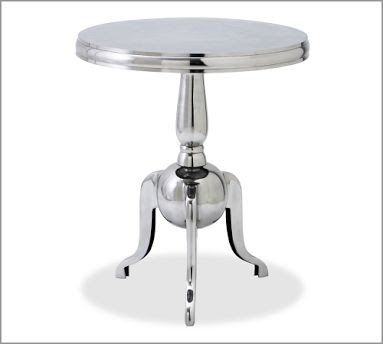 I forgot about it for a while, but then rekindled the love when I spied it (or something similar) in this room designed by Brooke Giannetti from Velvet and Linen. I think the table looks great in this room.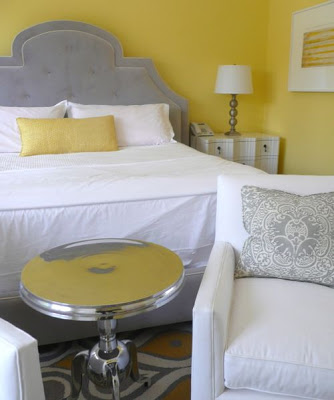 Sadly it is no longer for sale on PB's website. But as luck would have it, these nice knock-offs are now available at Pier 1 (though they're not yet on the website – must be new).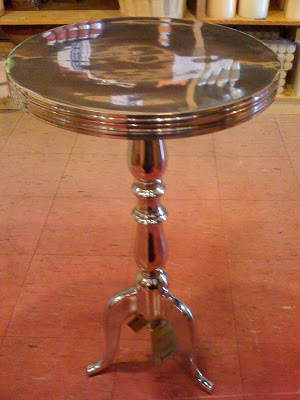 While not cheap at about $150 each, the price is at least within reach and I'm sure they'll go on sale at some point.