I know it was 'love it' or 'hate it' with Blueprint mag, but most of the time I loved it, and I was sad when they closed their doors. Just like Domino, a lot of the ideas and featured rooms from Blueprint stick out in my mind, even years later.
So what do you think I remembered when I saw these stumps for sale in the Pottery Barn catalog?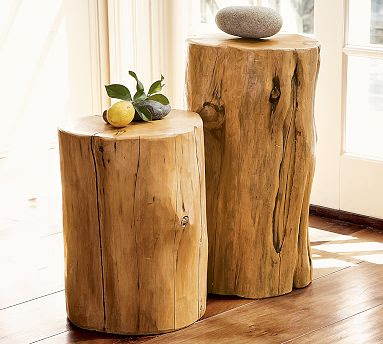 The red stumps! Remember when they featured Elena Columbo's small beach cottage?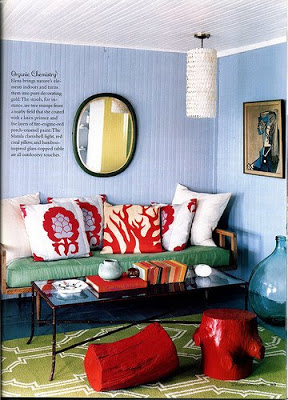 image via
flickr
I think a pair of PB stumps (or go find your own fallen tree and start hacking) and a quart of oil-based paint in a gorgeous, unexpected color – like red, mustard yellow or turquoise – would be amazing paired underneath an entryway bench.
My photoshop skills are not the best, but here's a doctored image to help give you an idea .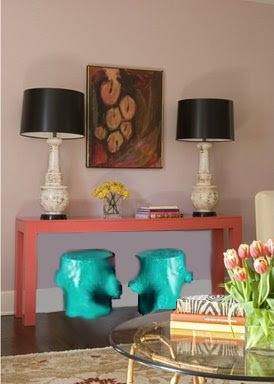 Image via
Angie Hranowsky
(photoshopped to include wooden stools)