Once Katy paints her vintage bedroom furniture black, I think she can make a few key and inexpensive purchases to pull together the rest of the room.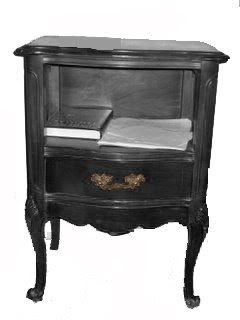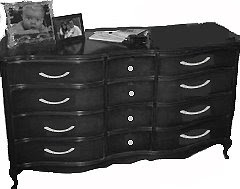 I recommend putting down an area rug in every bedroom, even if you have wall-to-wall carpeting. An area rug defines the bed space and makes a surprising difference in finishing off the room. This 8×10 Pottery Barn rug from eBay is a great price and I love the subtle herringbone pattern.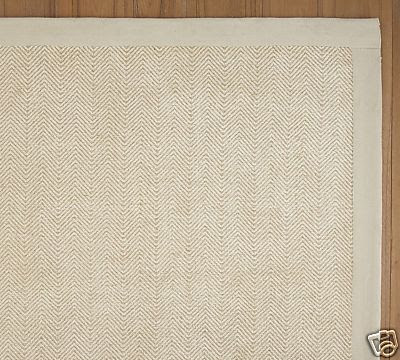 I think every bedroom needs a reading nook, or at least a non-bed place to sit. I love chaise lounges and I think this black and white patterned slipcover would look great in your room, Katy.
To save on the price, buy the IKEA Chaise on Craig's List and then purchase your black and white cover new in the store.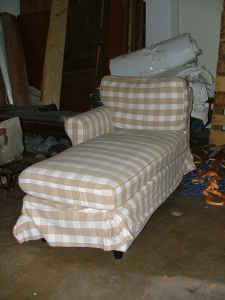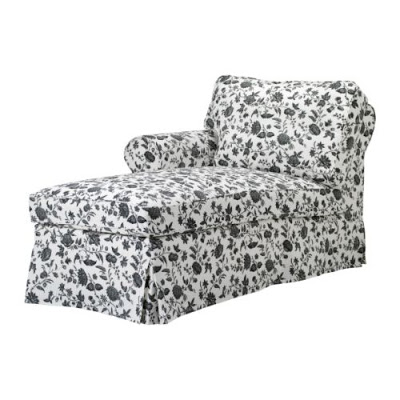 Add this Rosa pillow from Pottery Barn (on sale) for a little color and for a play on the bold pattern of the chaise.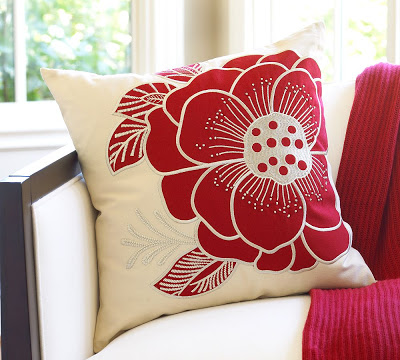 Use this $4 IKEA cord kit, a light bulb and this linen drum shade for easy DIY (no electrician required) pendant lighting above your reading nook.
I think a little white grosgrain trim would look great, too, along the top and bottom rims of the shade.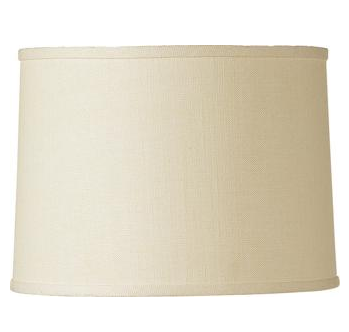 If you spray painted this $35 Craig's List bookcase white and changed out the knobs, you'd have a nice place to display all your books in your new reading nook.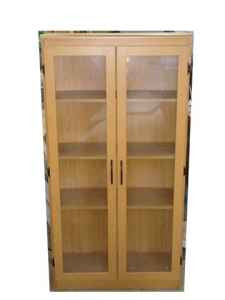 For some simple and cheap artwork, I would frame a series of black and white family photos in mismatched frames that have all been spray painted black.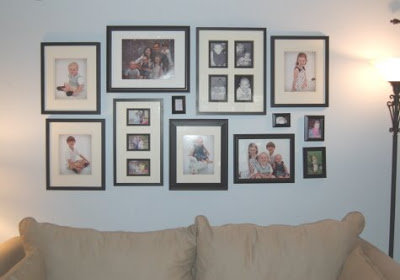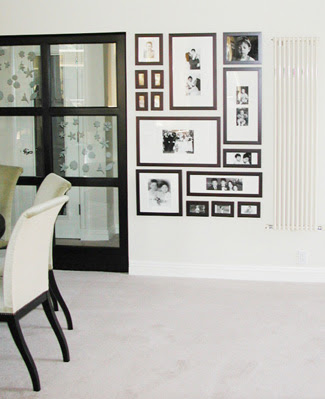 Paint your mirror red or cream to mix it up a bit.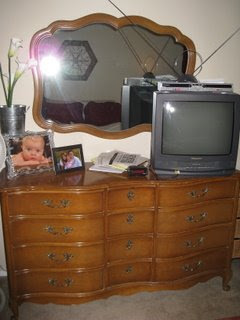 Since you have plans to buy a new bed in the future, I would definitely NOT try to find a wood piece that matches the nightstands and the dresser. I would get an upholstered piece and I would keep the lines simple and probably avoid tufting. This will help to balance the room and keep things from going too feminine.
If you have the money to spare, go and check out my dream bed at Crate and Barrel. It's called the Colette bed and it's absolutely gorgeous in person.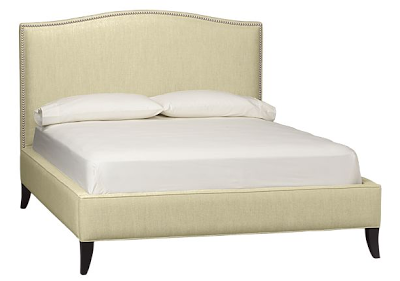 For a similar looking bed at a fraction of the cost, you might want to look into this one from Target.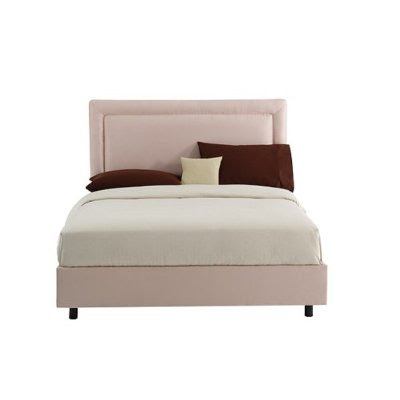 Or if you want to go for the really DIY/budget version, upholster a piece of plywood with some batting and a yard of natural linen. Cheap and chic.
These Restoration Hardware knock-off swing arm pendant lamps from Overstock are an absolute STEAL at $29.99 each. One for each side of the bed, centered above your nightstands.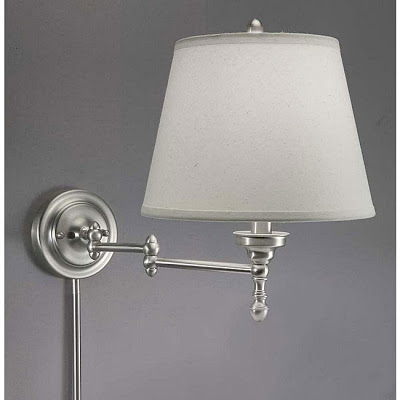 For dressing the bed, I almost always prefer mostly white hotel bedding with a colorful quilt folded up at the foot of the bed and one or two bold throw pillows.
This JCPenney bedding would look great in your room, Katy. And it's on sale. You should also try TJ Maxx HomeGoods or Tuesday Mornings for really high thread count sheet sets and duvet covers at incredibly inexpensive prices.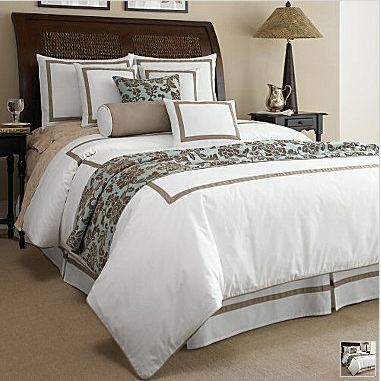 This $36 quilt from Urban Outfitters would be perfect at the foot of your bed.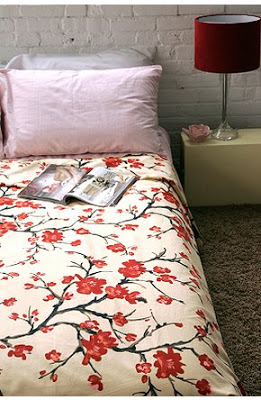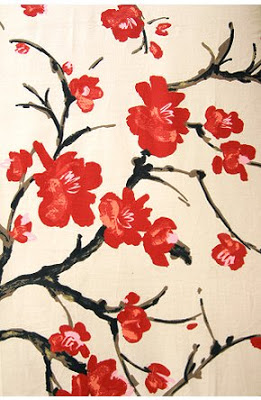 And one of these persimmon red velvet pillows from Crate and Barrel.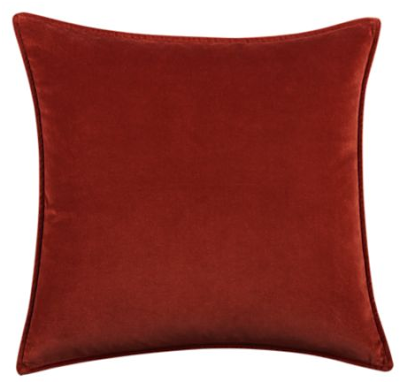 Here's everything together: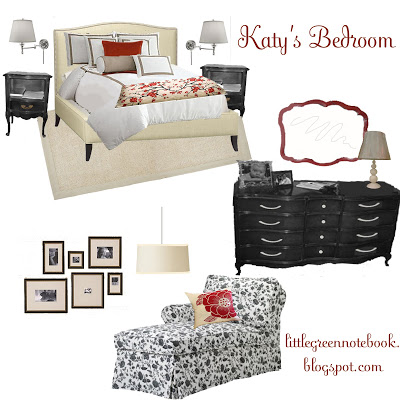 Good luck, Katy! I hope you love the results of your bedroom make-over!