We recently picked up this amazing green sofa for only $749 (we used an extra 20% off coupon too for even extra discount)! I couldn't believe it was such a great price. It's so cute in that great green color and those gorgeous brass feet!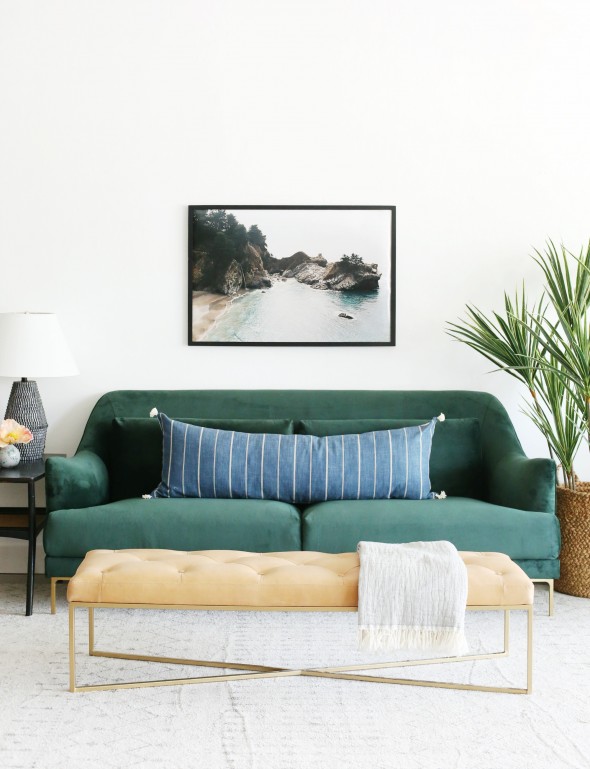 sofa  //  leather ottoman  //  rug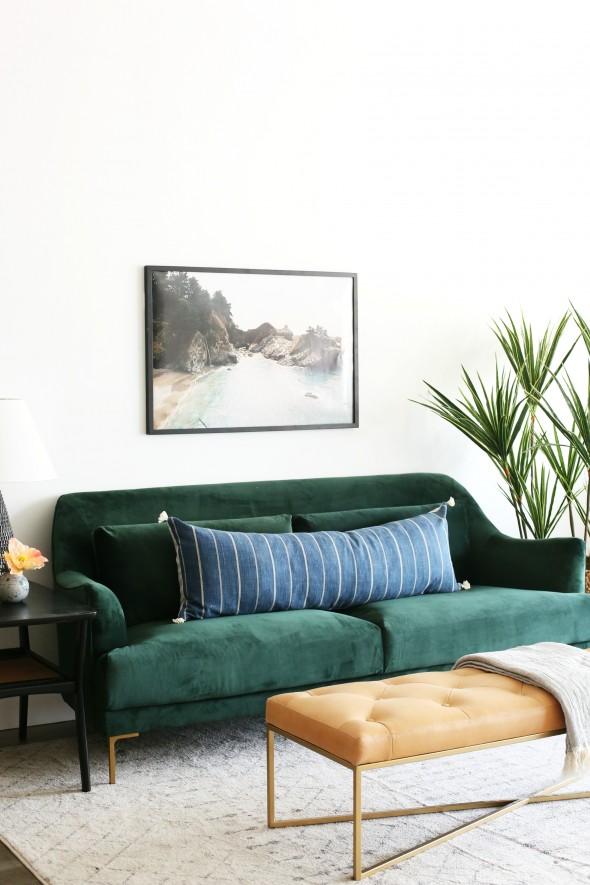 We've been poking around the web looking for other great sofas that are under $1000 – and there are a ton of awesome options! Like this black leather beauty is a great option that I love in this room by my girl Anissa from House Seven Design.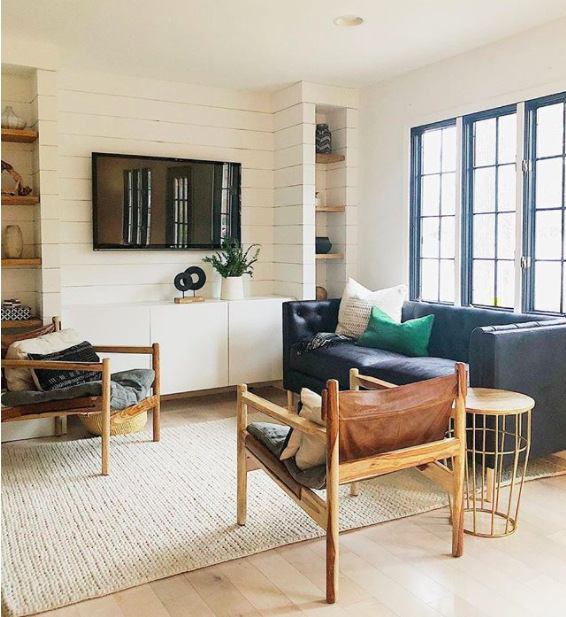 I've also always loved this Echo sofa from Article that we used in Lucy's living room. It's suuuuuper comfy and only $899!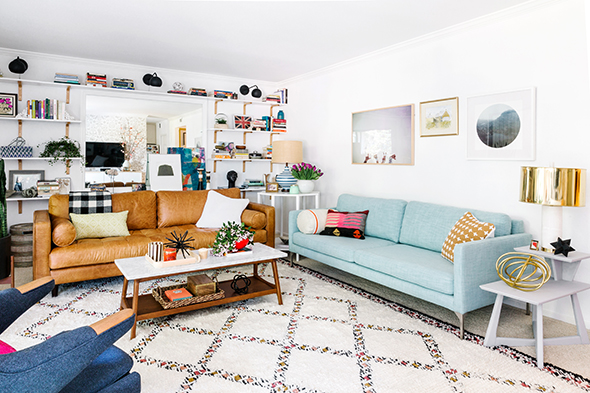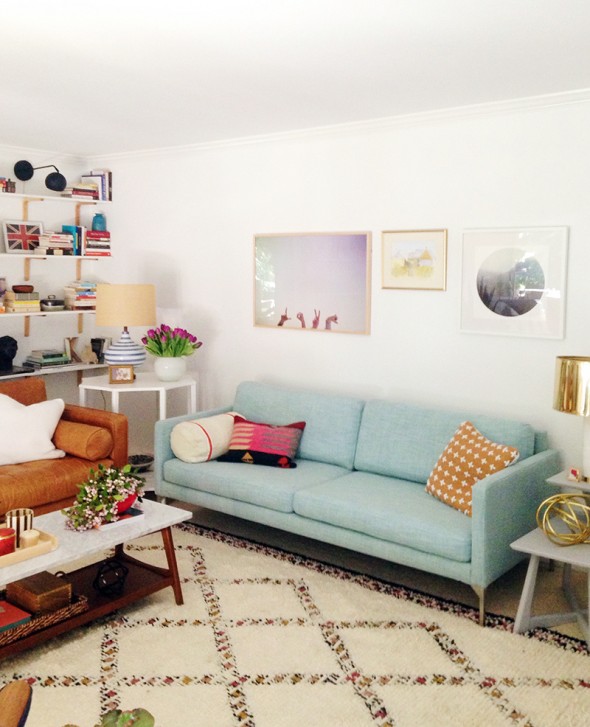 These are some of our favorite finds from our search. Have you seen any other great sofas for less than a grand? We'd LOVE to hear about it in the comments!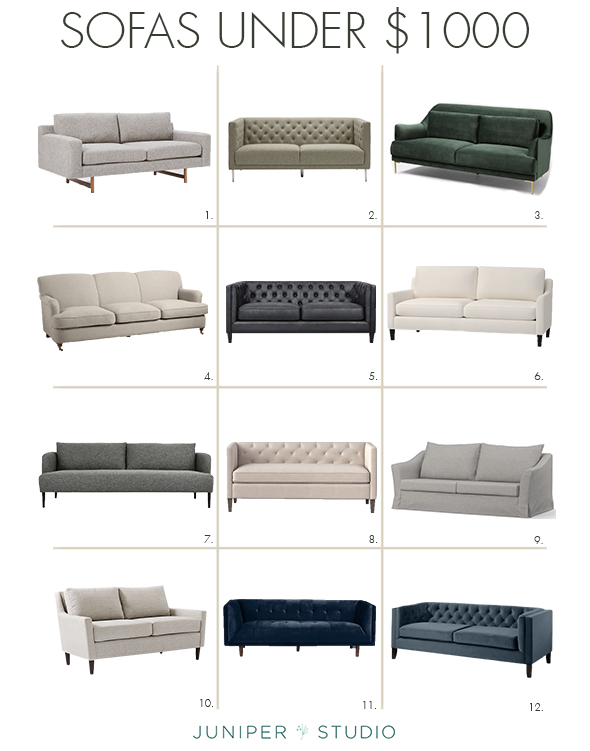 1  //  2  //  3  //  4  //  5  //  6  //  7