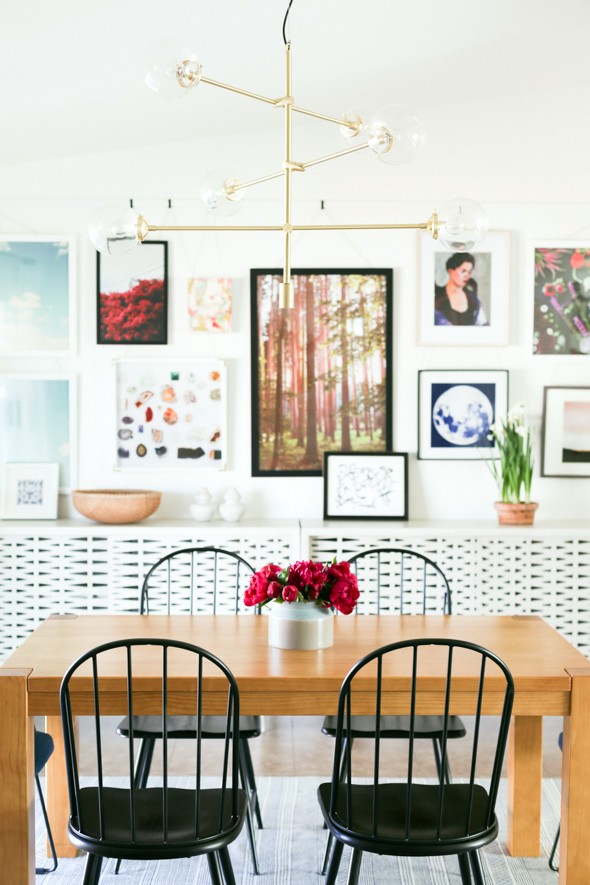 Are you ready for Part 2 of our EPIC Living and Dining Room Makeover Giveaway?! If you're just joining us, here is Part 1 where we revealed the living room makeover! We partnered with the incredibly generous Overstock.com to make this giveaway a reality and we couldn't have done it without all of their beautiful furniture in these spaces! Thank you, Overstock!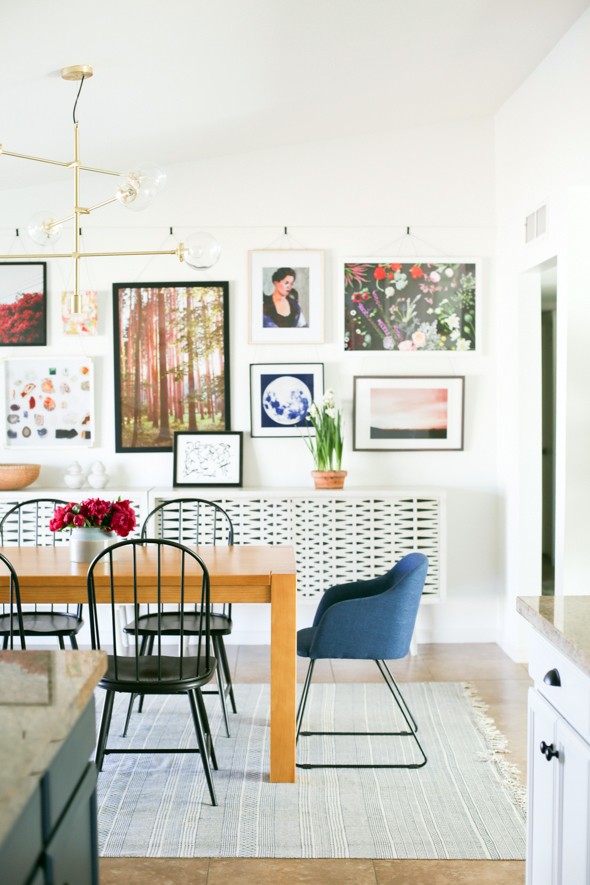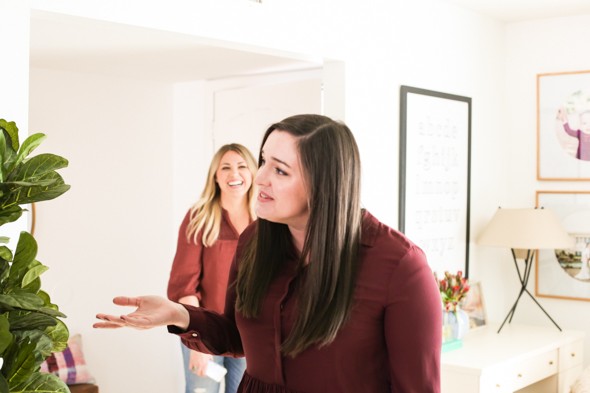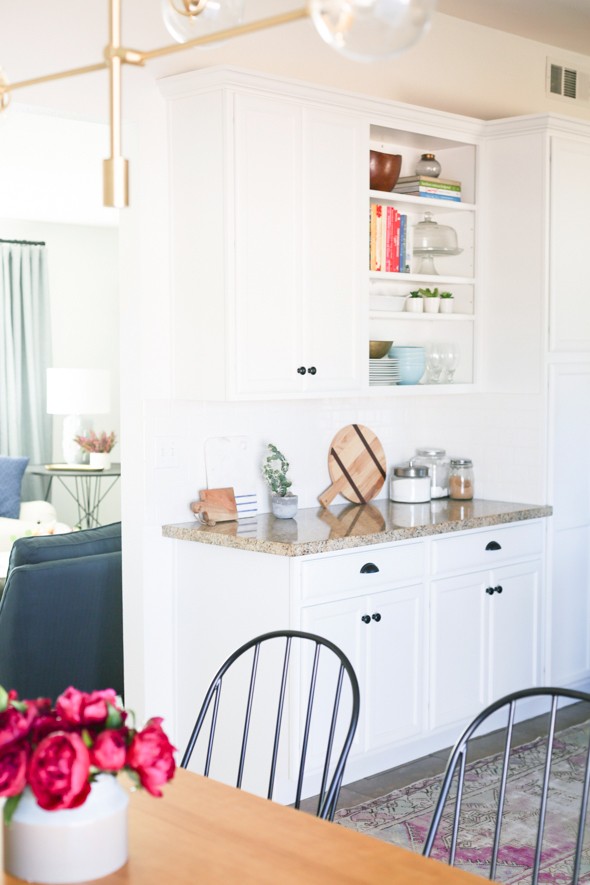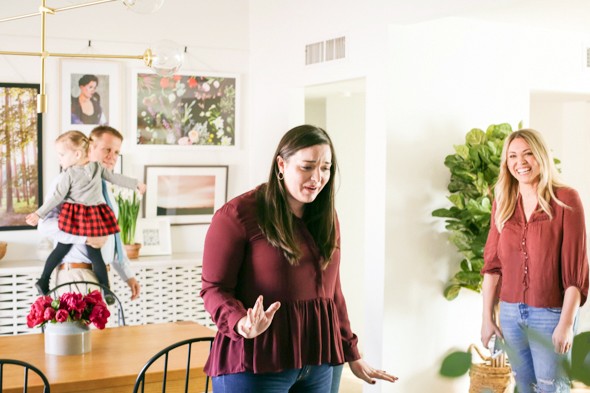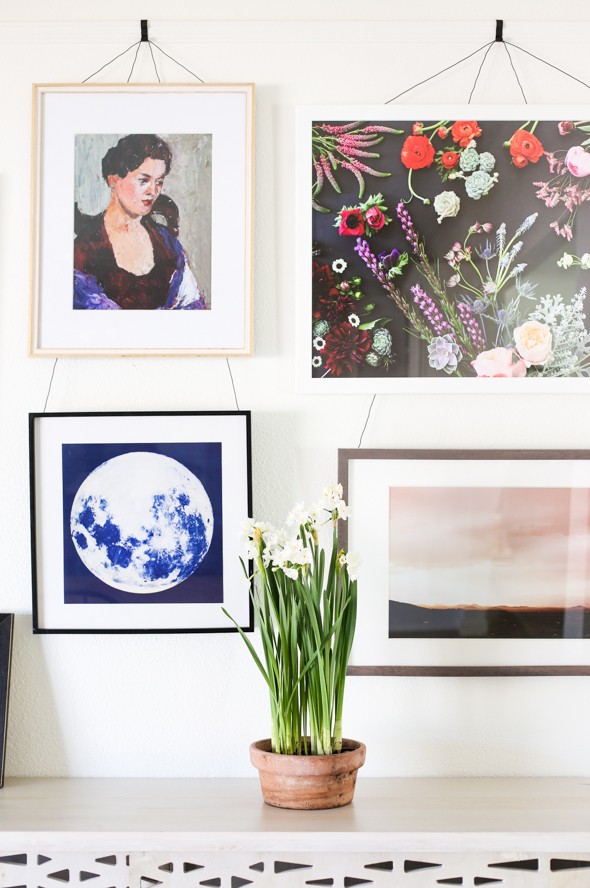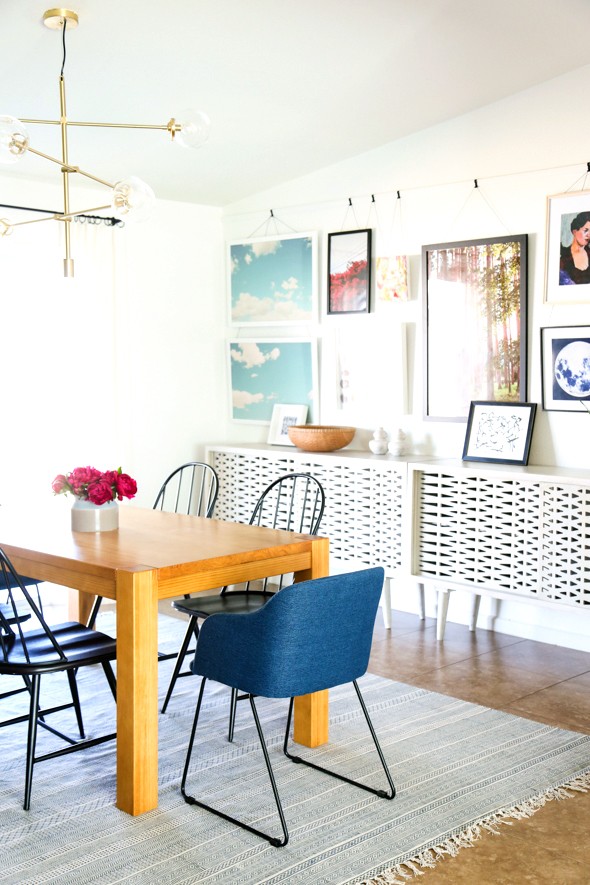 Let's jump in with the before photos! Our giveaway winners have a dining room and kitchen that are open to each other. They felt a little unsure about the space planning in here and they were specifically unsure about what shape and size table to use.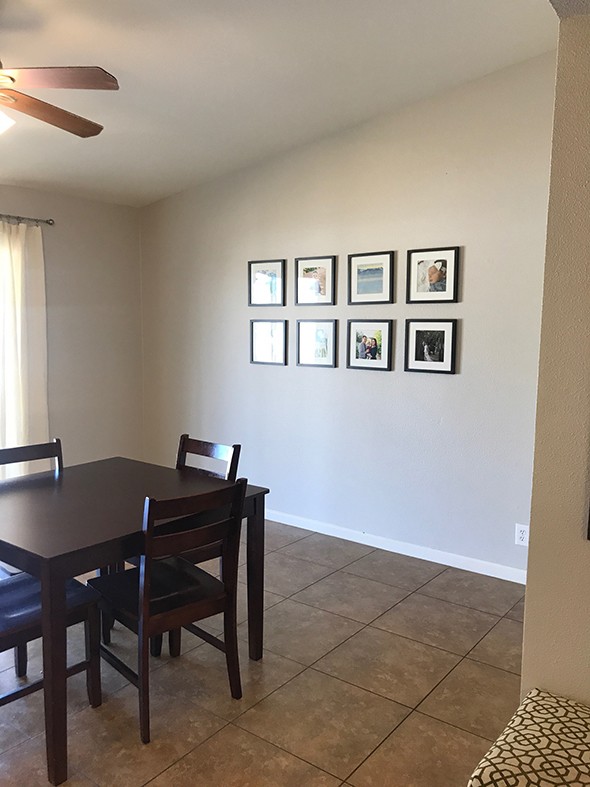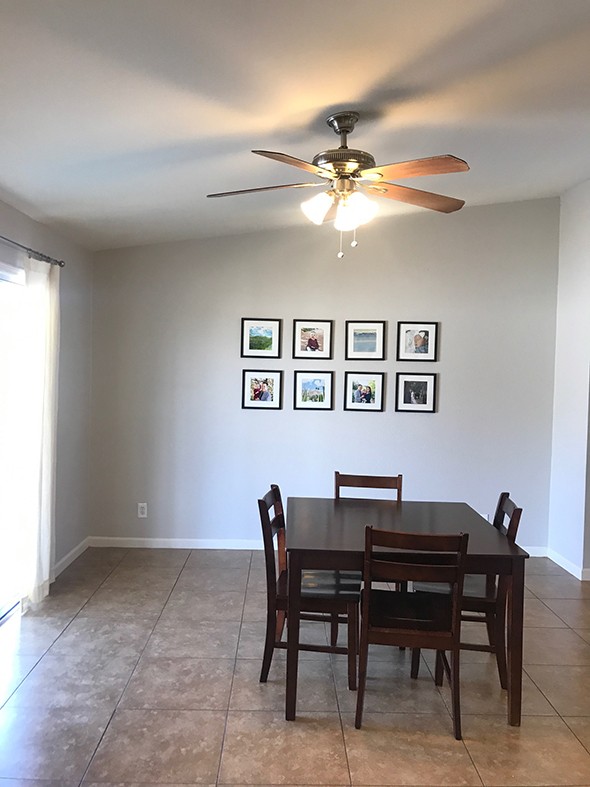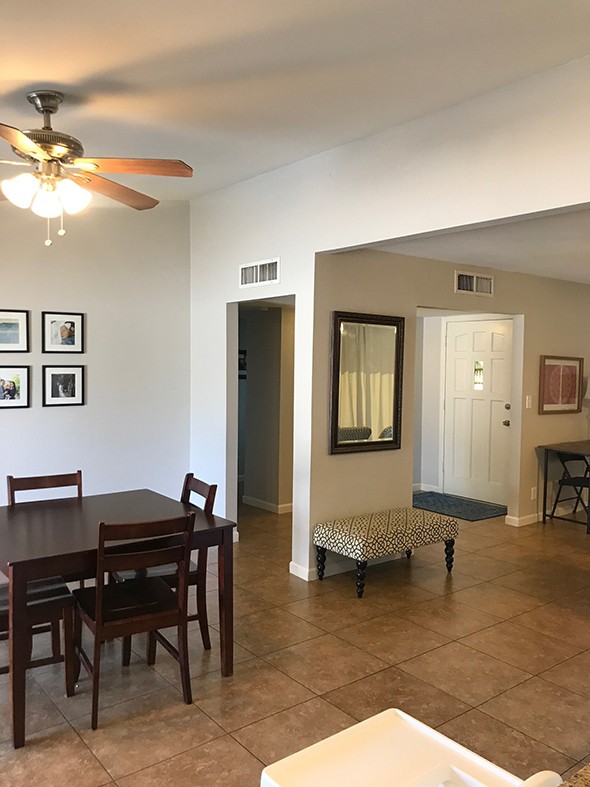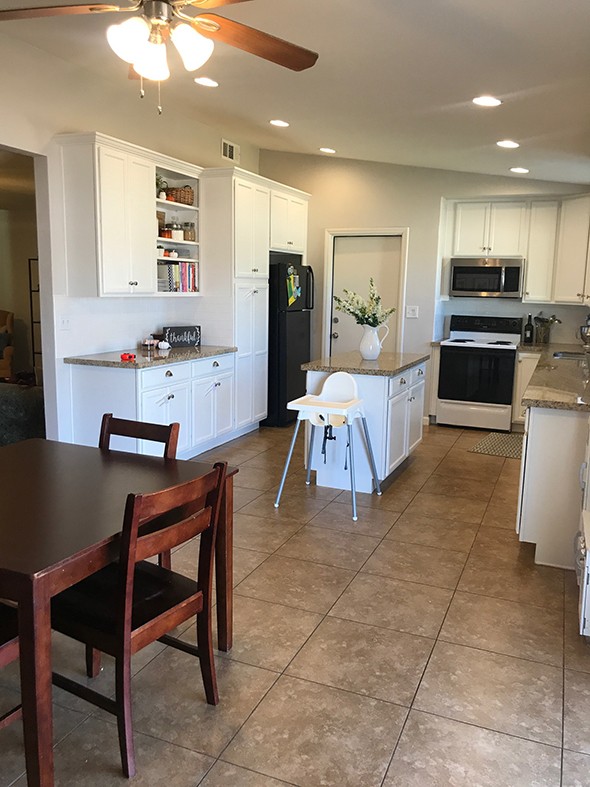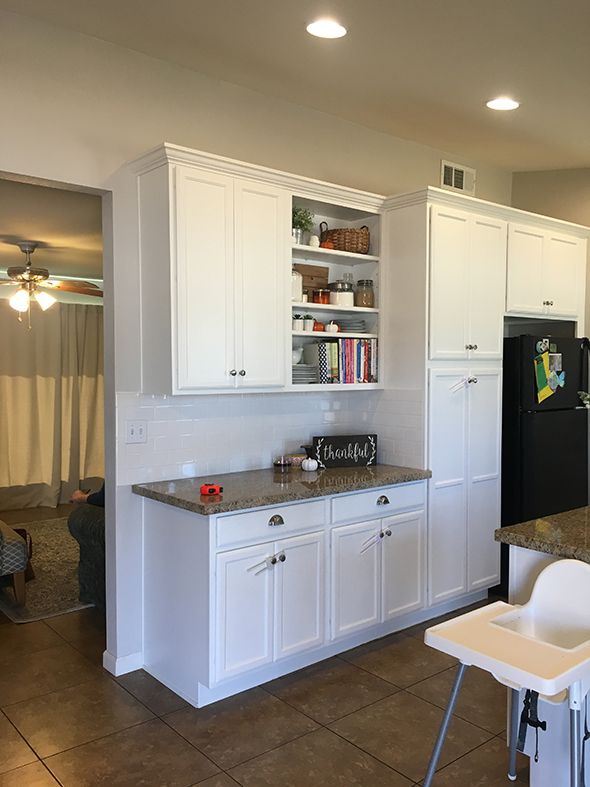 We started the makeover by painting all the walls the same bright white color we used in the living room. We also decided (with the owner's permission) that the island could use a little color and contrast, so we painted it a deep navy with green undertones (the color is Benjamin Moore Newburgh Green). If you plan to paint kitchen cabinets, its a really good idea to wash them thoroughly first with Sanding Deglosser and then used an alkyd enamel paint.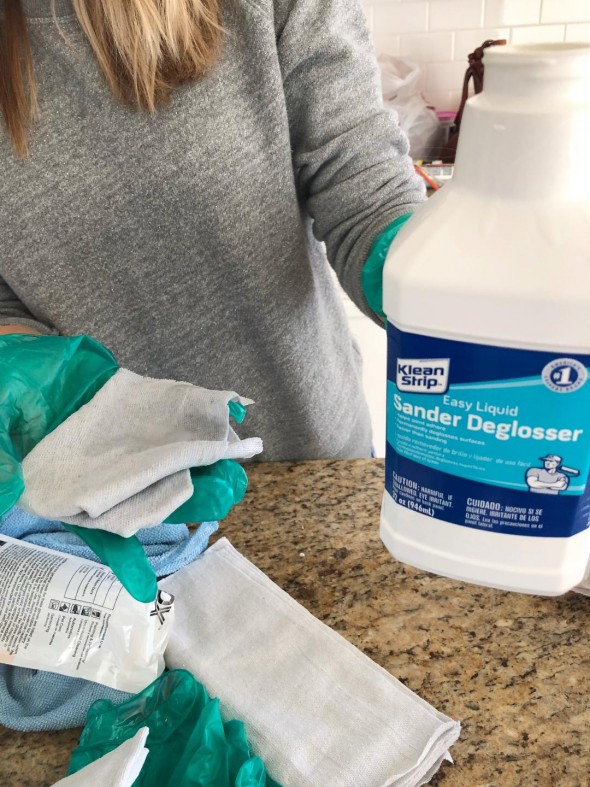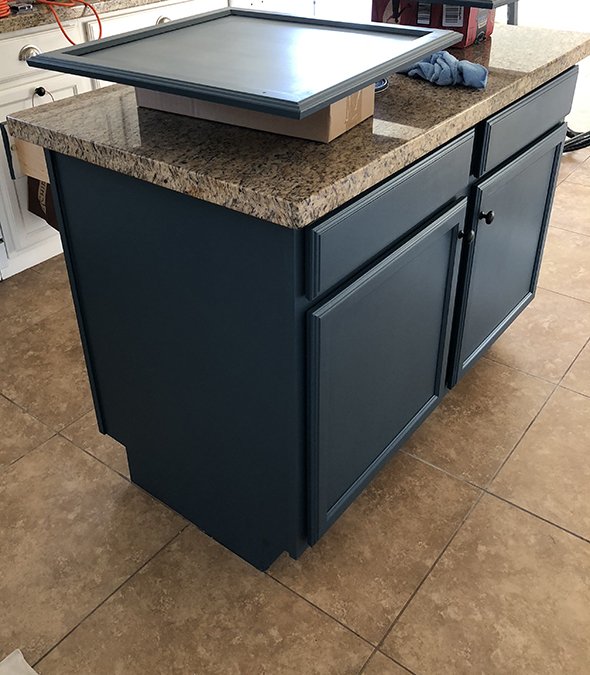 While the island was drying (we rolled on three full coats with drying time in between), we installed picture rail moulding we bought online just using nails and a hammer, old school style! It was super easy to do and after caulk and a coat of paint, the picture rail gallery wall was ready to hang!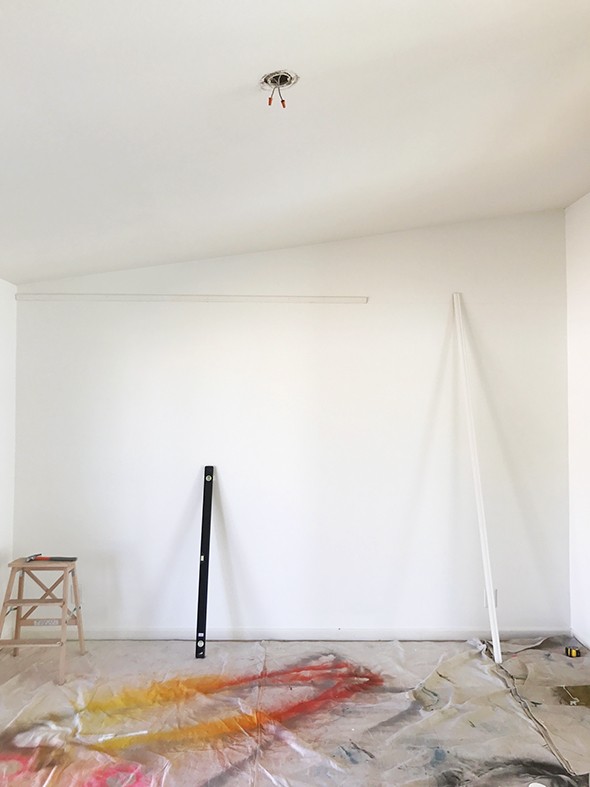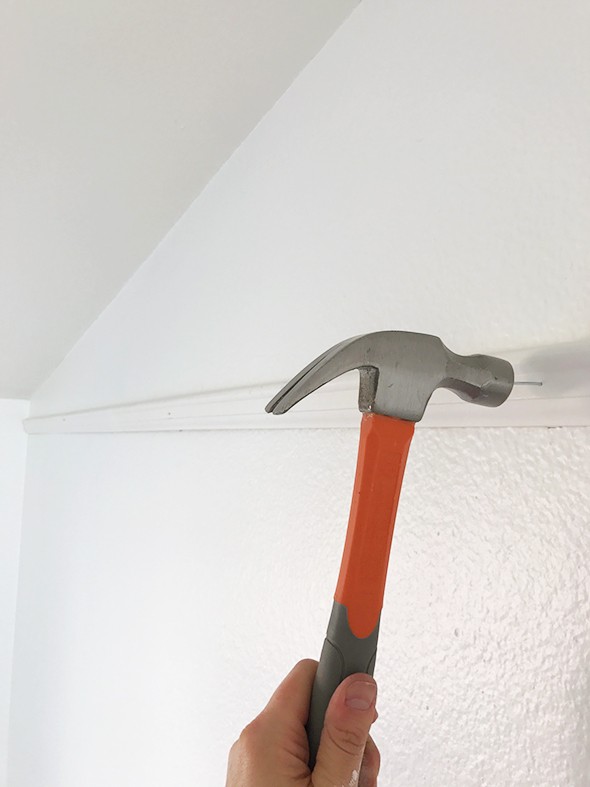 I used 16 gauge steel wire from the hardware store to hang the art from the hooks. It takes a little bit of trial and error to get the lengths right so that the frames hang at the height you want them to, but it really wasn't hard!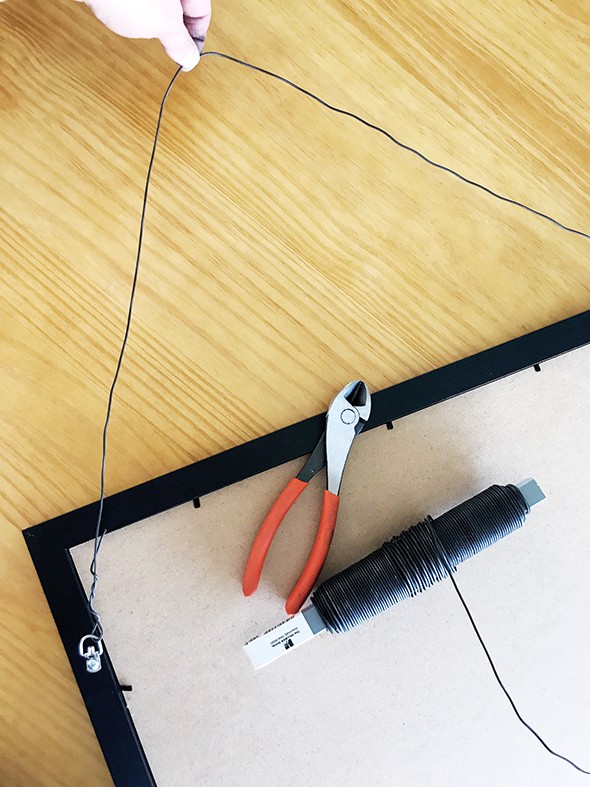 The end result is worth all the extra effort! I LOVE how the lines of the wire adds extra interest and somehow feels modern even though it's a very traditional way to display art!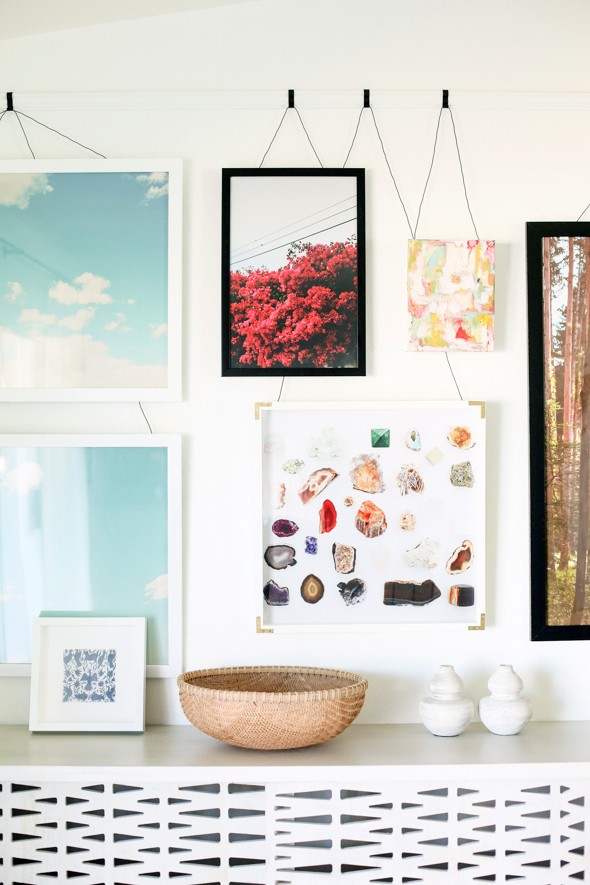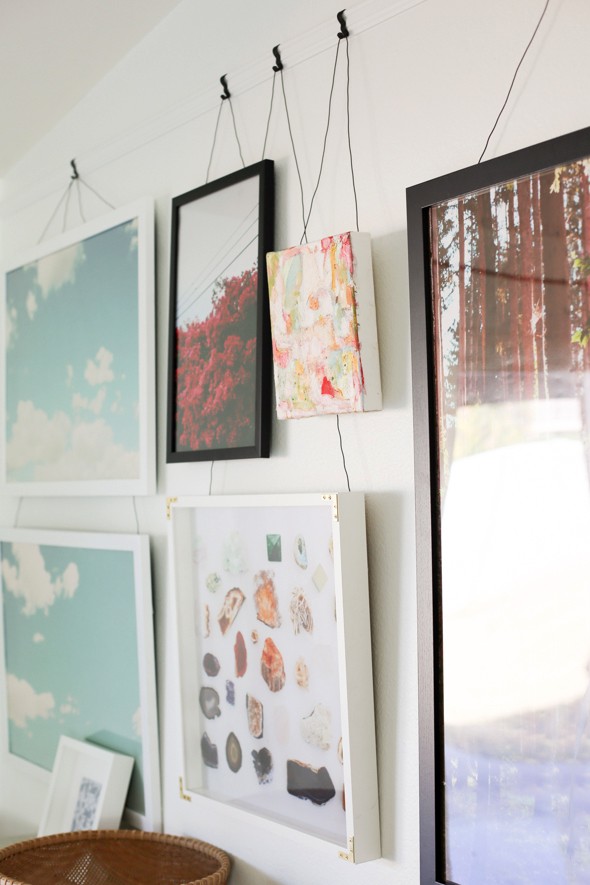 We hung mostly prints from Jenny's Print Shop in the gallery wall along with a few vintage pieces and a Beth Allen original oil painting.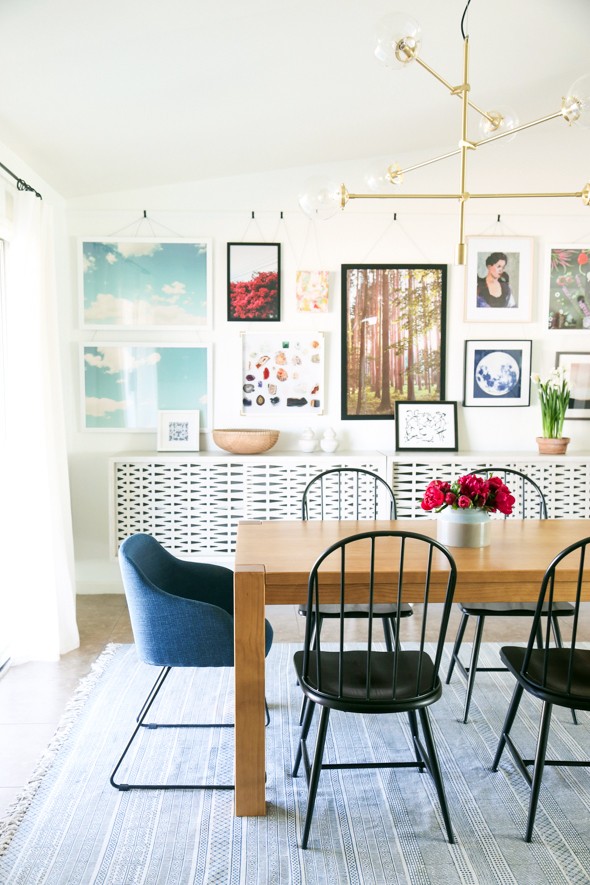 And aren't these fabulous lattice front credenzas perfect in the space? We placed two next to each other and I think it helps ground the big picture rail gallery wall. The pattern on the doors is so very cool.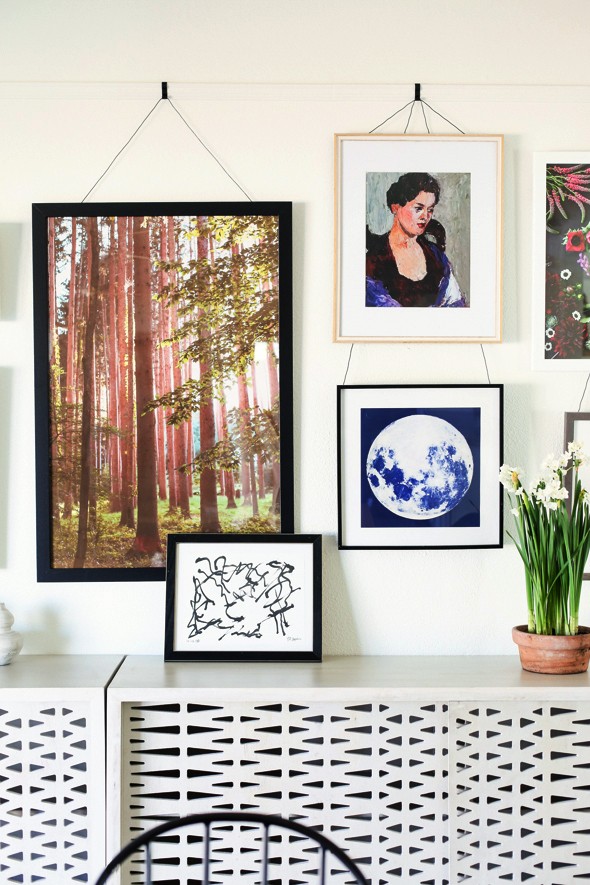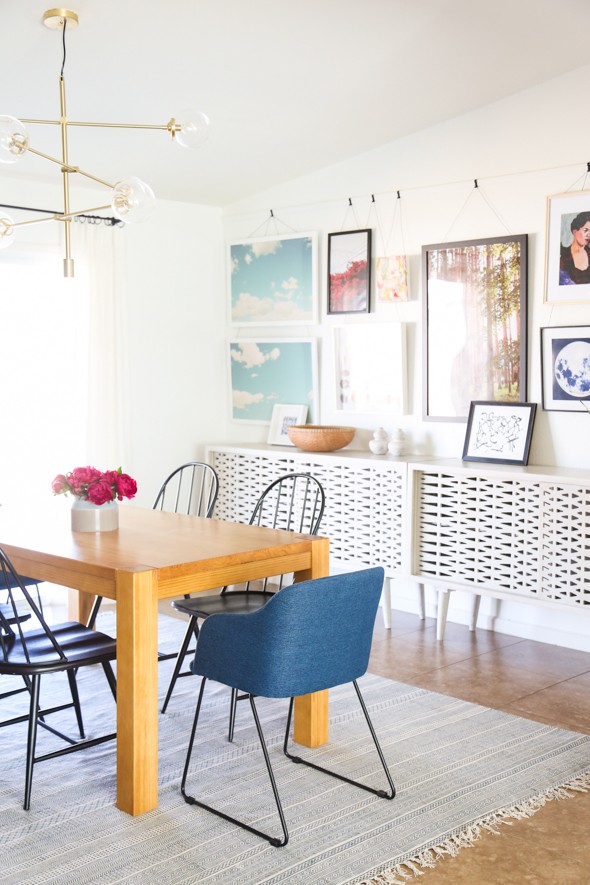 When it came to selecting furniture for the dining space, we definitely felt there was room for a larger table, so we picked this beautiful farm table from Overstock that fits the room better and can grow with their family. And now they can have friends over for dinner! Yay! :)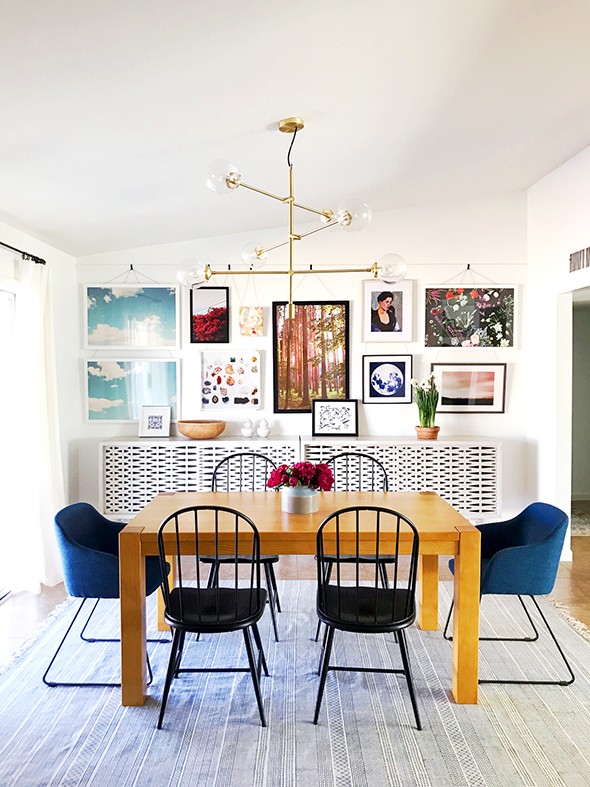 We used this large flatweave rug to help define the dining area and to help break up the tile. I love the subtle color and pattern!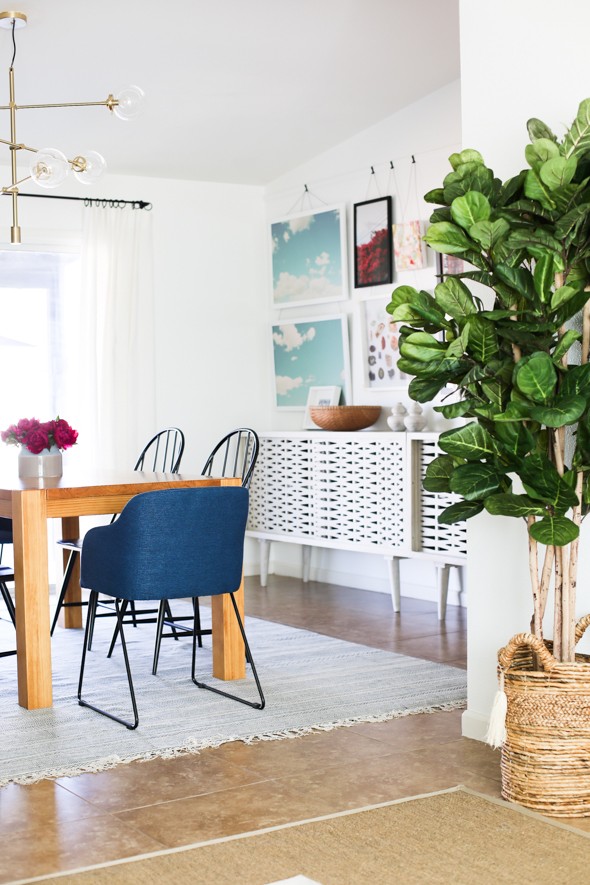 The rug looks so great with the blue captain's chairs we found on the Overstock site. And those modern metal windsor chairs are my very favorite! I want them for my own house!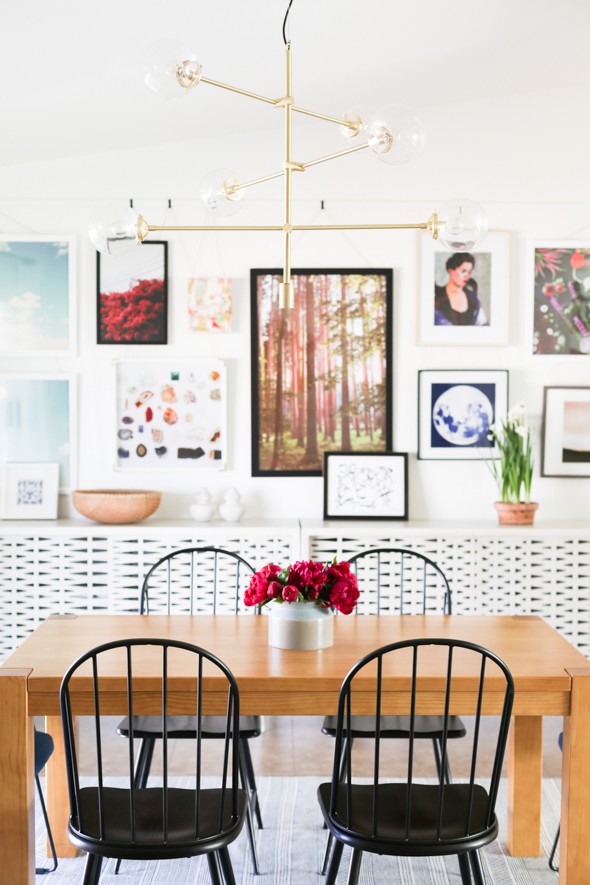 This brass chandelier was another amazing Overstock find. Great lighting is one of the easiest ways to make a space feel more designed and finished. The great news is you can find pieces that don't necessarily cost thousands. This one was affordable and makes SUCH a big statement!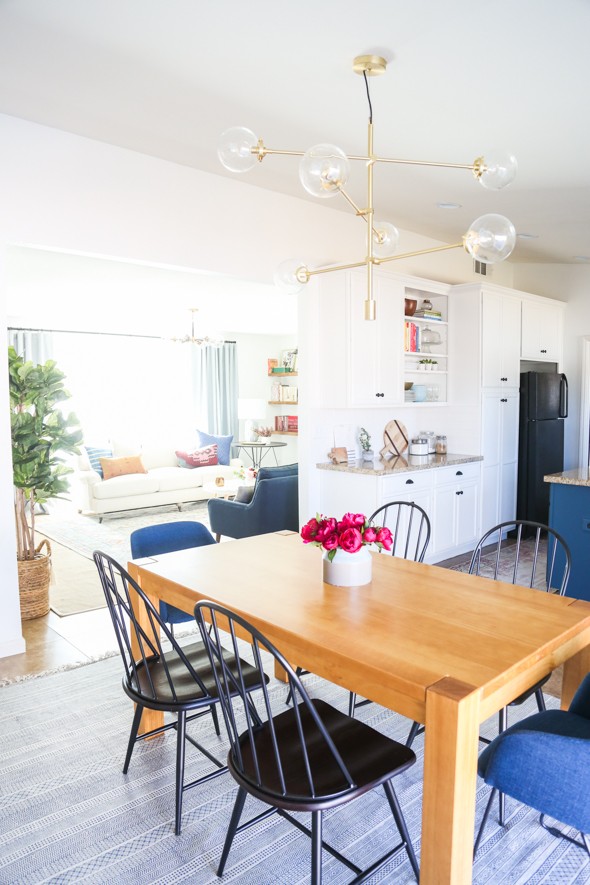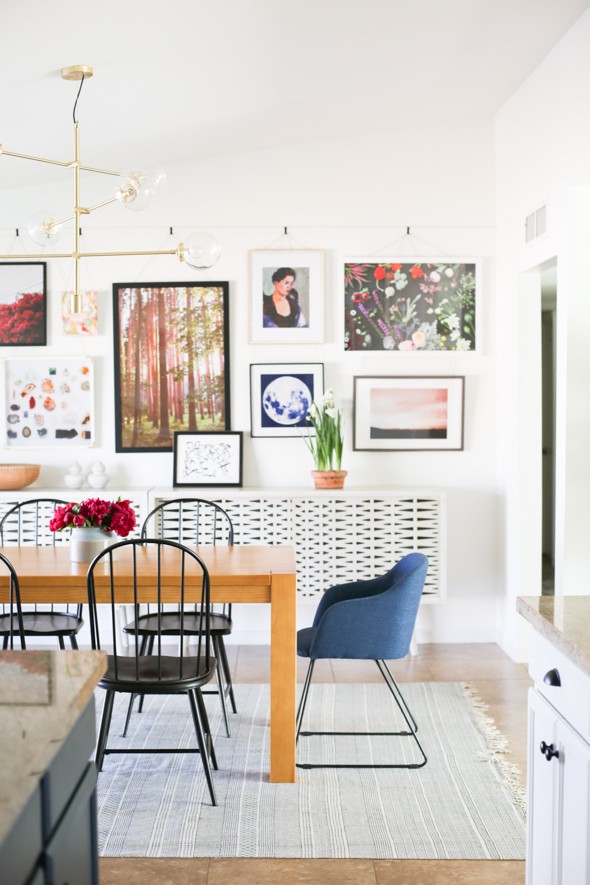 The lighter blue elements in the space, like the captain's chairs and the rug, really tie into the island color. They're all different shades of blue and navy, so they really work well together without feeling matchy-matchy!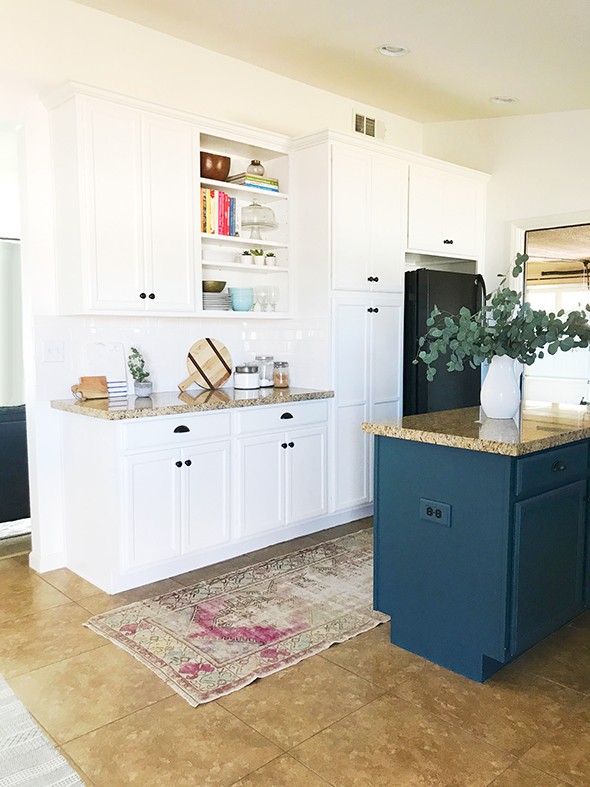 We also made sure to weave bits of blue through out the accessories to help move the eye around the room and to balance out the brown color of the tile and granite.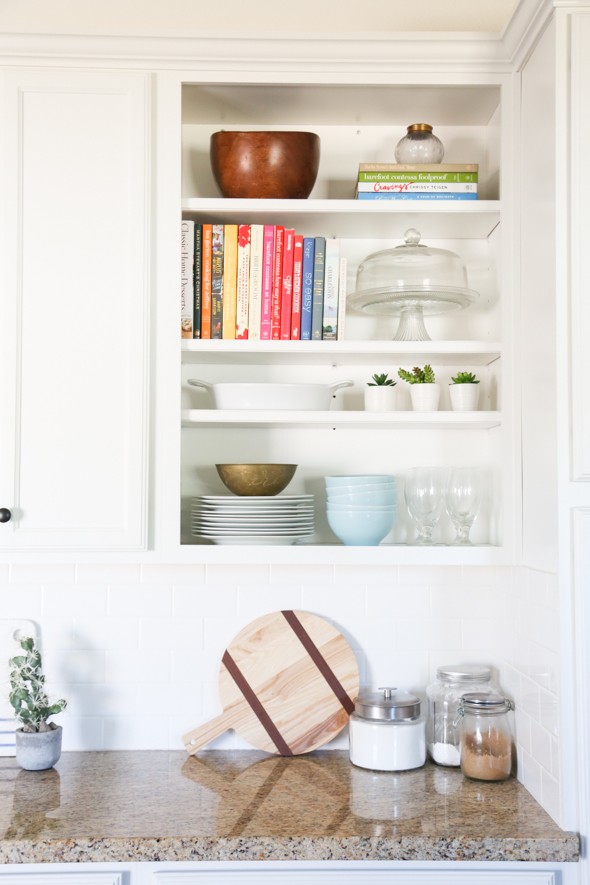 Did you notice we swapped out the kitchen hardware too? We thought black hardware would match the dark appliances a little better than the brushed nickel and that the black hardware would add a modern touch to the traditional space. I love how it coordinates with the dining chairs and the curtain hardware too!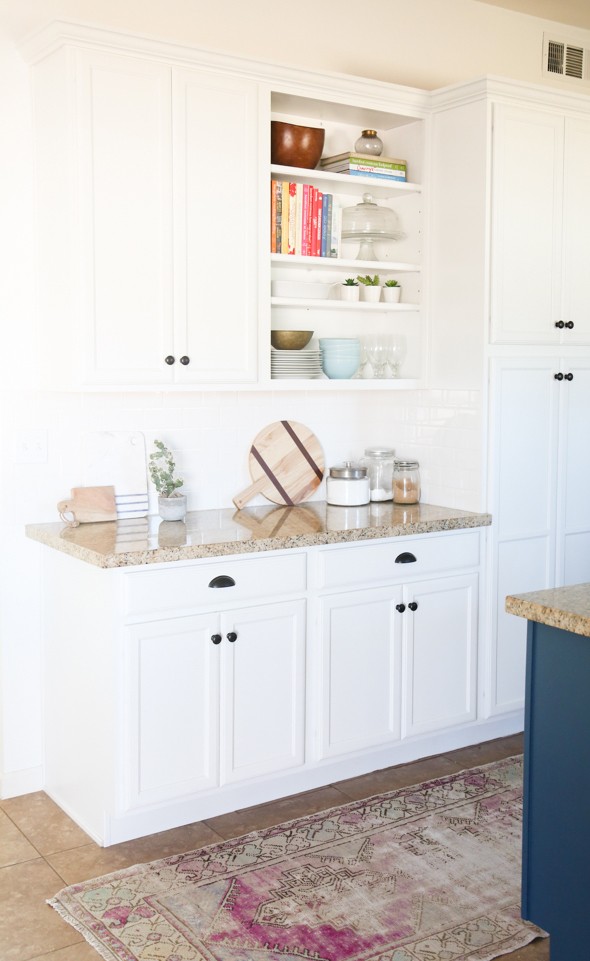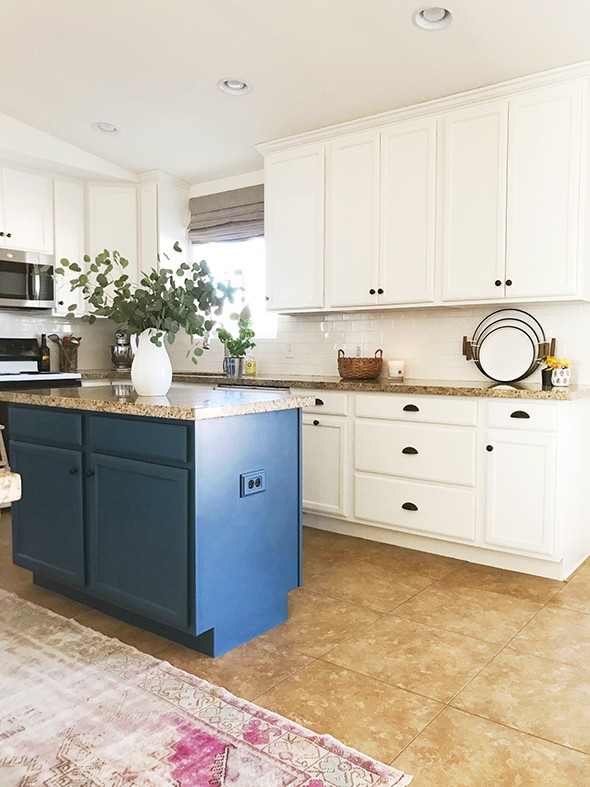 Do you know what I LOVE the most about this giveaway makeover? It's that we were able to make such huge changes in the feel and function of the space with just paint and furniture! We didn't tear out the floors, we didn't move walls. I think there is so much truth to the old advice of start where you are. Make small investments here and there in your furniture and accessories. Tackle weekend projects like these bookshelves or the picture rail gallery wall.  You don't have to spend a fortune to have a home that makes you proud! I know that I am proud of what we did in this space!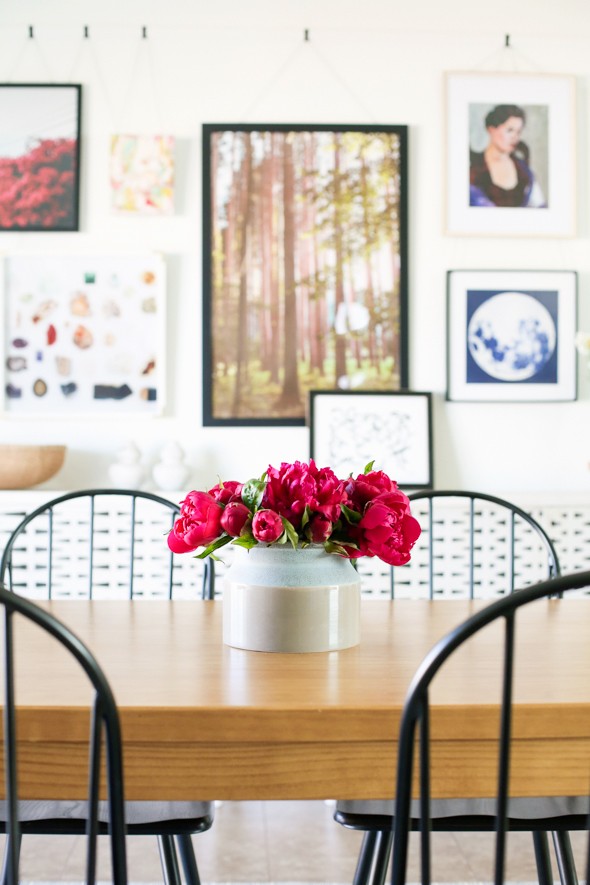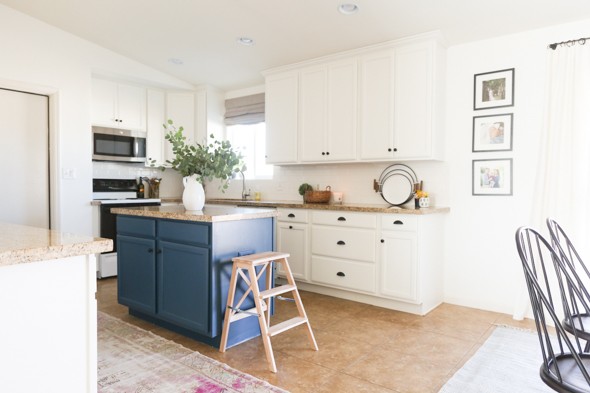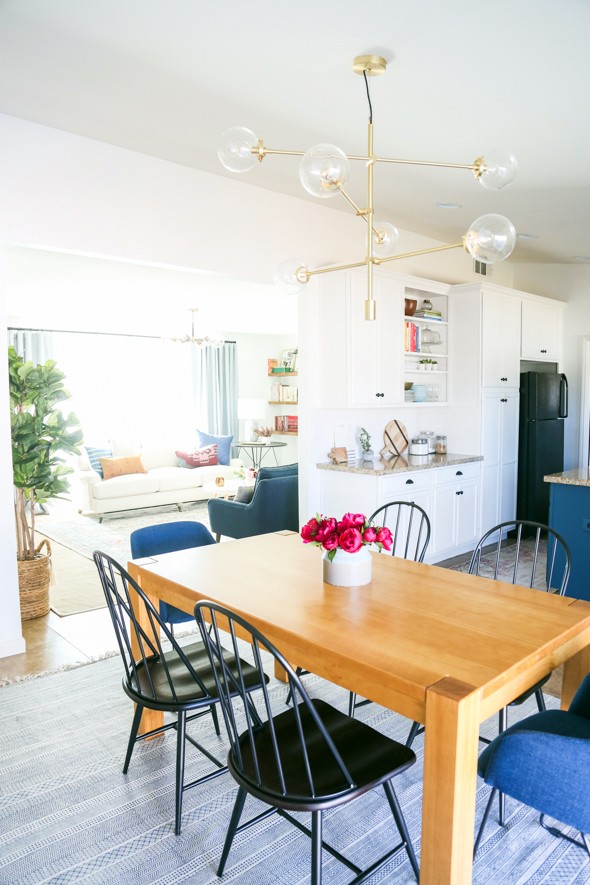 I'm so happy for this wonderful family and so grateful they were 100% trusting of me and my team! I hope they love these design decisions we made for them this week for many years to come!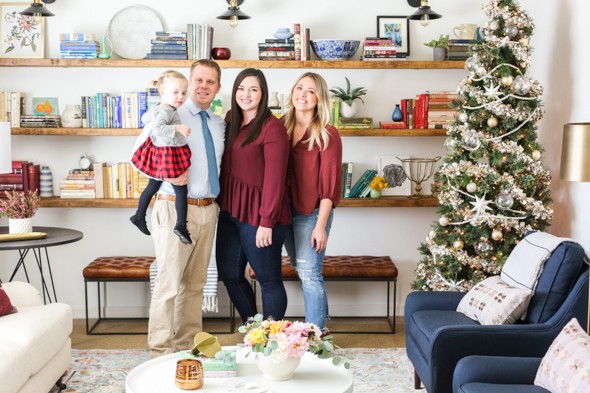 And of course, I have to thank Overstock again for being SO WONDERFUL and so incredibly generous. They donated all of the furniture, rugs and lighting for these spaces and I couldn't imagine a better partner for this project. When I visited their headquarters a few months ago it was immediately apparent that they are a company that cares deeply about people, especially their employees and their customers. I knew they would be as excited about this giveaway project as I was and the passion they showed throughout this process was nothing short of heartwarming to me. Thank you Overstock!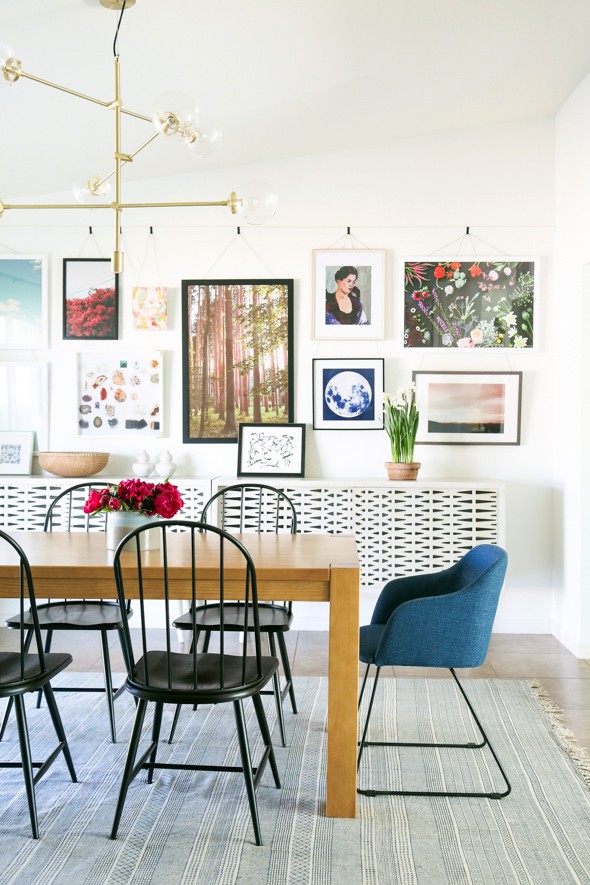 SOURCE LIST