I'm surprised at how many emails and comments I get requesting more holiday ideas and gift guides every year! I've had so much fun working on these types of lifestyle posts in the past, I can't wait to jump back in. Gifting is one of my stronger love languages, and I especially love figuring out ways to make the gifts feel personalized and unique. That said (confession time), the holidays snuck up on me last year and my gifts were a little/a lot flat. I waited too long to figure out presents and ended up at the last minute over-spending on presents that were pretty meaningless. You know, gifts like a light-up magnifying vanity mirror and some boring dress socks. :) Not a highlight of my gift-giving career.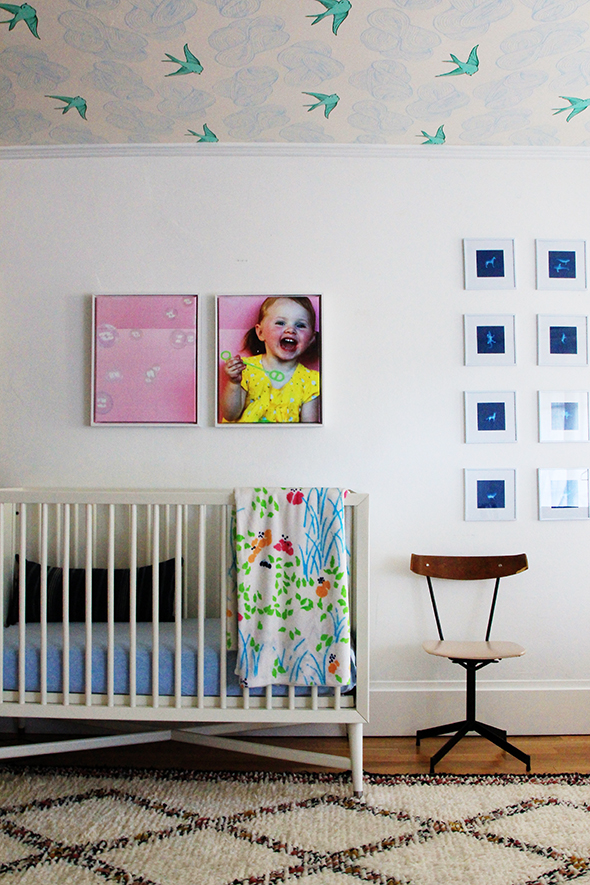 Shutterfly has been one of my go-to sources for unique gifts in years past and I was thrilled when they invited me to share some of my favorite personalized home decor and gift items with you! Their beautiful products are easy to customize and come so quickly in the mail. I made a few things for our house recently and I can't wait to round out my Christmas-giving list with a few other Shutterfly items in the coming weeks!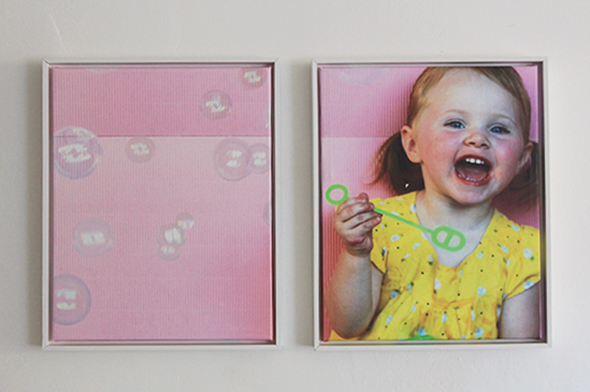 A few weeks ago I had this photo of Margot printed on canvas and framed for the playroom (inspiration here). It was super easy to upload one of my photos and they have this cool option where your image can be automatically cropped and split between two frames. I love the bright pink background against our white walls! Every time I see that sweet face, I think of how much she loves her big sisters. They make her laugh harder than I ever can! :)
I was really excited to make a custom plush fleece blanket for the playroom as well. I scanned in the fabric from one of my grandmother's dresses and uploaded the file here.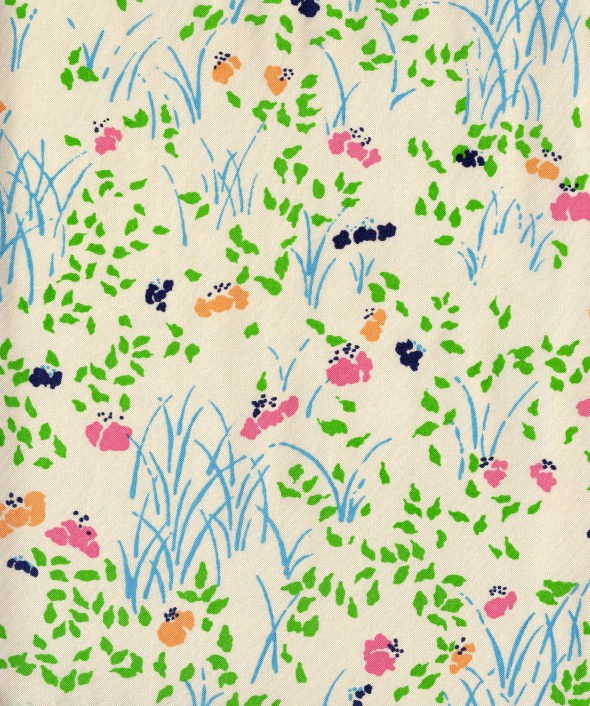 The fleece is silky soft and I was super impressed with the print quality. The girls LOVE this blanket for the comfort and the sentiment.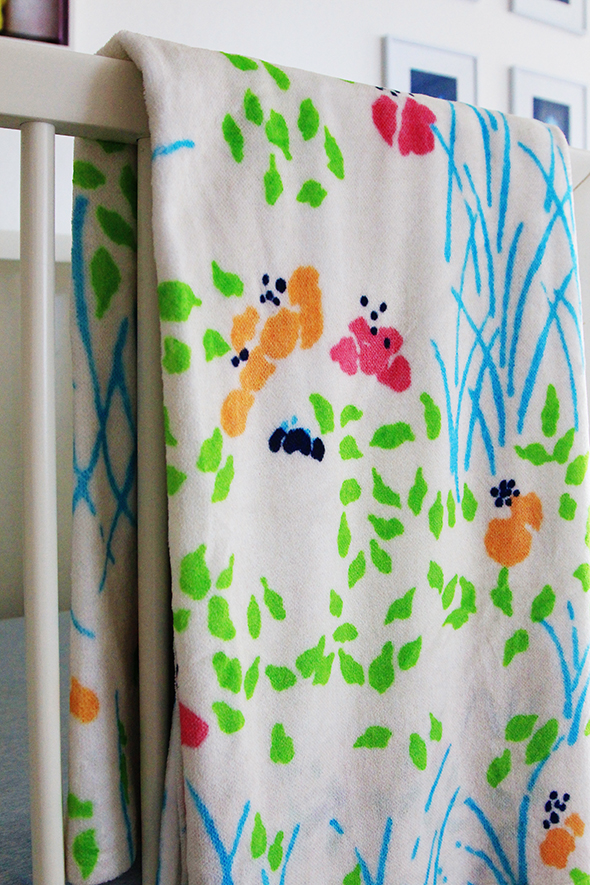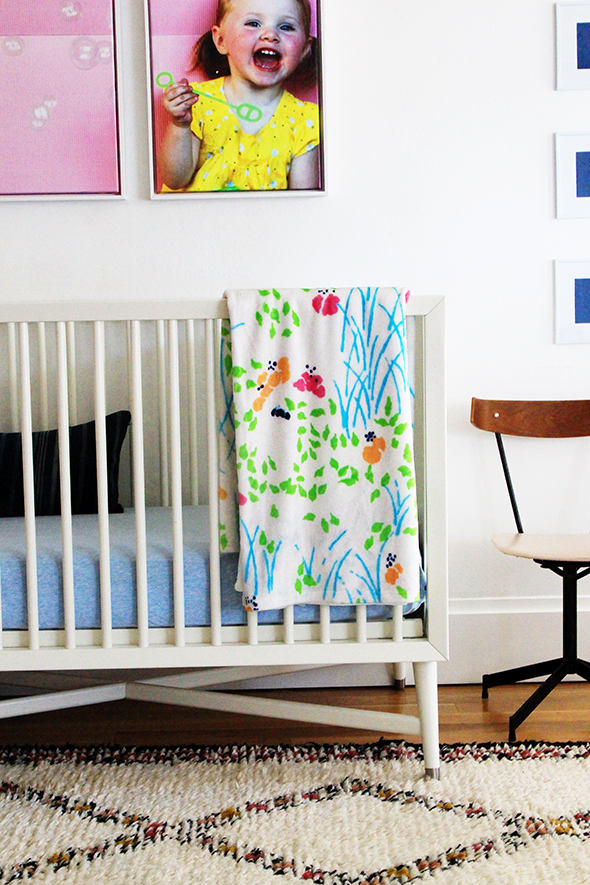 My little sister, Heather, got married a few months ago (I just remembered I still haven't shared the reception photos here! Coming soon!). Heather's flowers were out of this world. We had a really fun time decking out the house and yard with garden roses and peonies galore. I used one of the images of her wedding bouquet to make her a paper weight for a little gift recently. She is a junior high teacher now and I know she loves having a little reminder of her special day on her desk at work.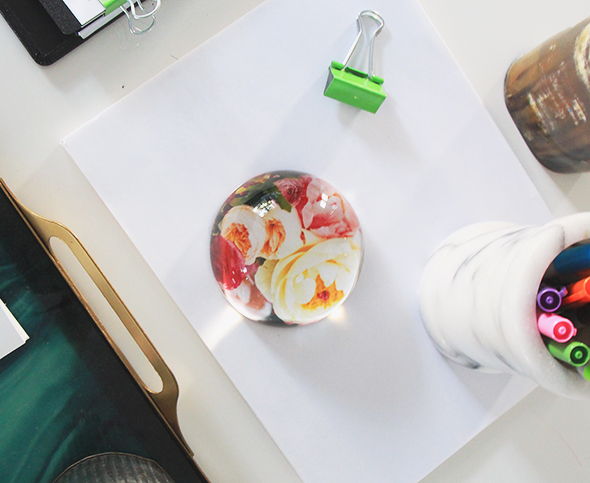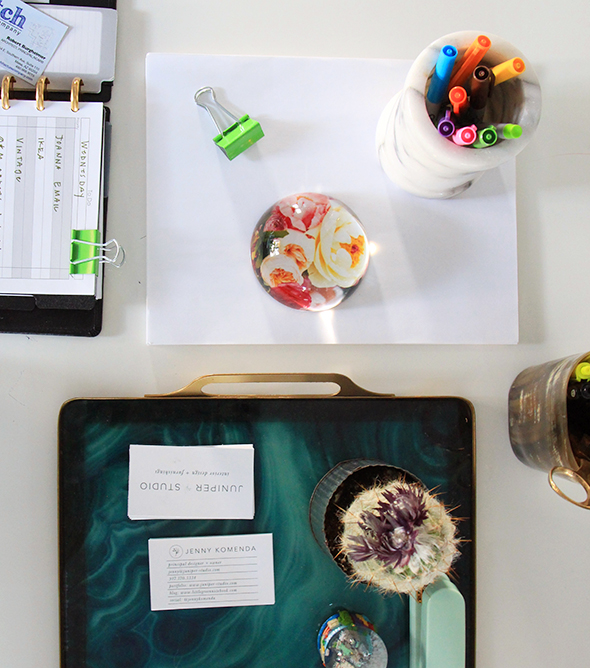 I also had this photo of the girls at Heather's wedding printed for their little hall landing area by their bedrooms.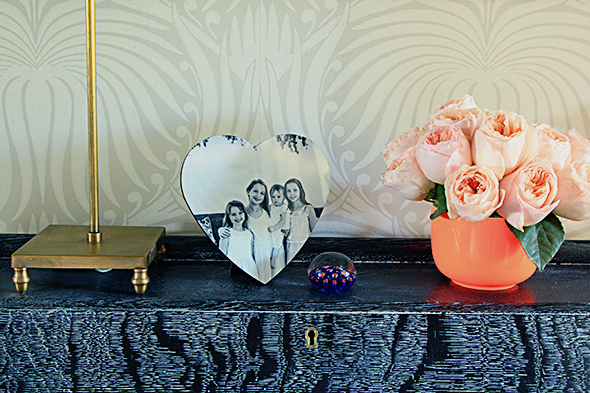 Isn't the heart shaped frame sweet? Sure love these babies! I think I'll get another one made for my parents.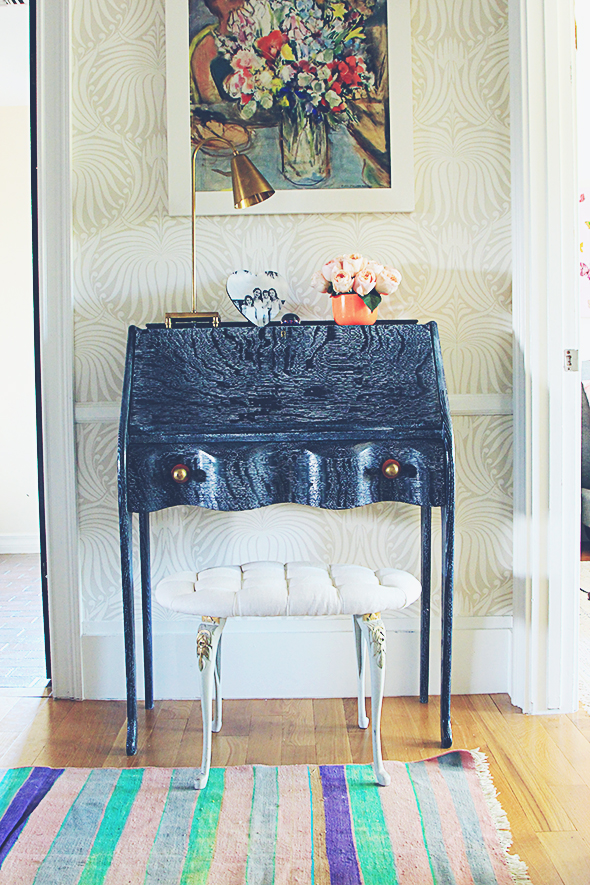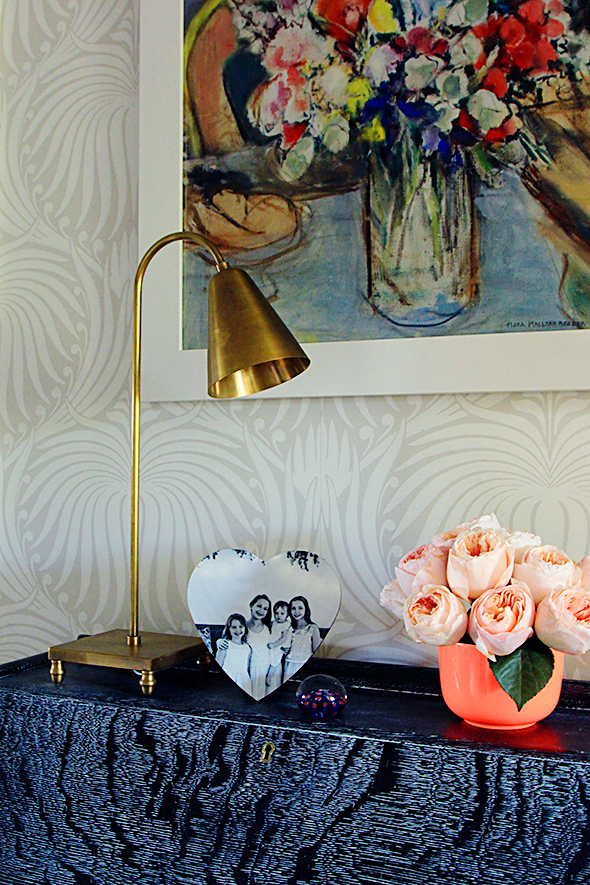 Shutterfly makes these ADORABLE embroidered tote bags now in the cutest colors and patterns. I had a cute diaper pouch and tote bag made for Margot and I love how they turned out! (The gold leather!! The stripes!)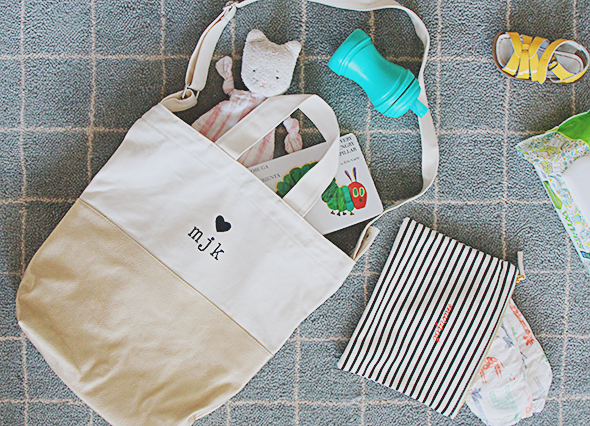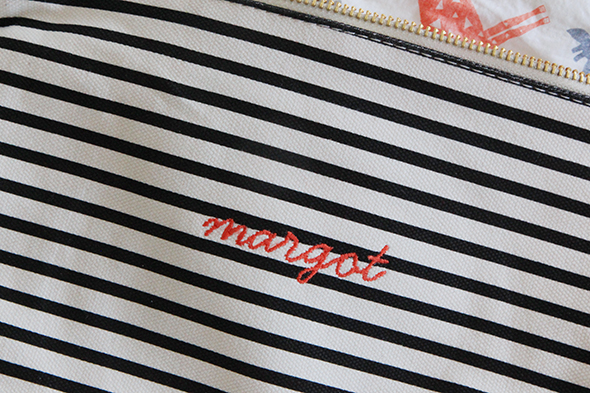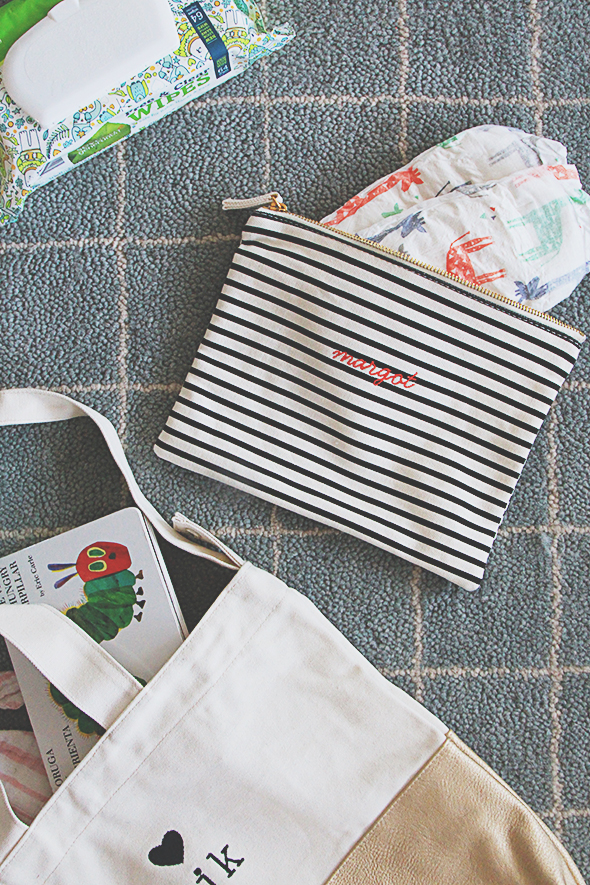 I also got an extra large olive colored canvas tote for hauling around samples to job sites and design presentations. Isn't the script font great? And you know how obsessed I am with green anything, but especially olive tones right now. Major heart eyes for this tote! I'm hoping to grab a few more for the ladies that work with me.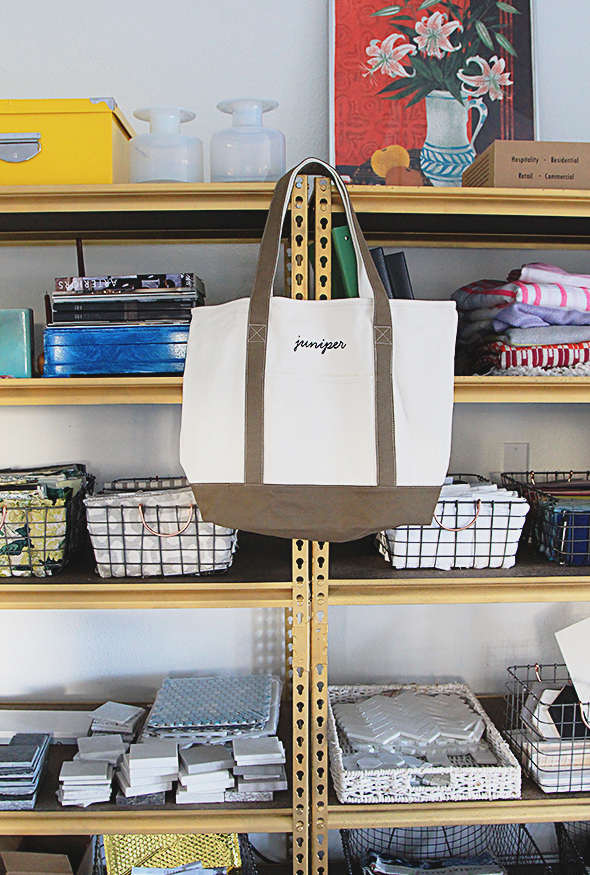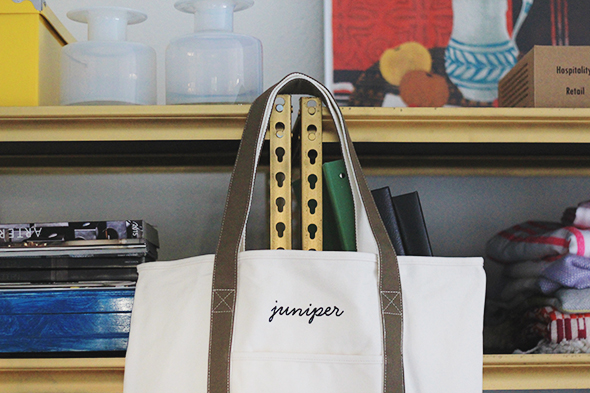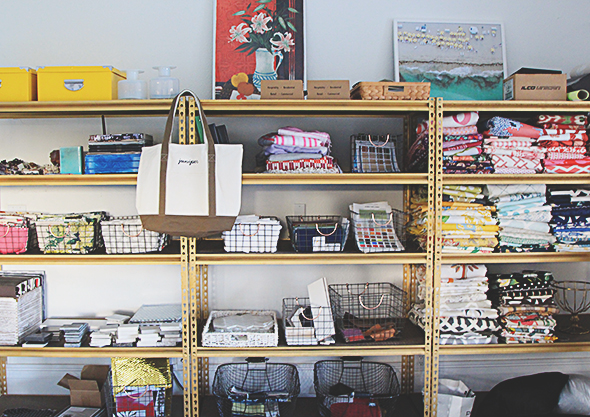 What personalized gifts are you giving this year? And can you believe the holidays are already upon us?! I've been told by my girls that they can't wait ANY LONGER and we're pulling out the Christmas tree this weekend. :)
This post is sponsored by Shutterfly. Awaken your space with your vision. Shop Shutterfly Home Décor for personalized home accents that are uniquely you.