Big news, guys. We got a new mattress over the weekend and we've already put it through rigorous comfort testing! Margot gives it two tiny, chubby thumbs up.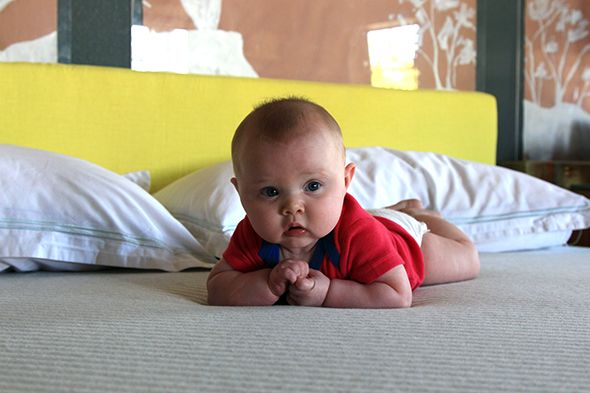 After I posted about being in the market for a new mattress, a cool new company called
Leesa
reached out to me. They sell amazingly comfortable mattresses for a great price – and they ship them for free, straight to your door, with a 100-day risk-free return policy. This is the future, my friends!
When the mattress box arrived, I was worried that they had sent me the wrong order. The box was much smaller than I expected it to be! I thought it was maybe a crib mattress or something?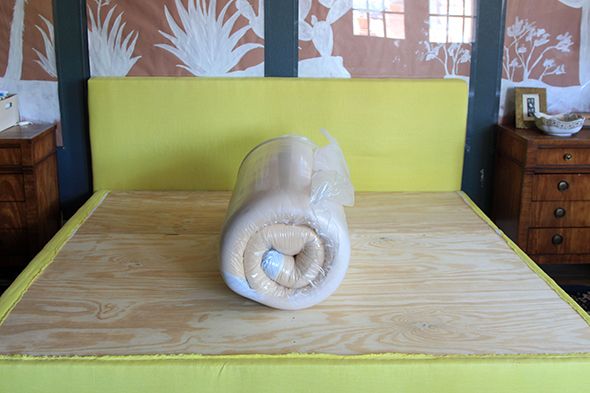 But once we started unwrapping it, the mattress began to expand and take shape.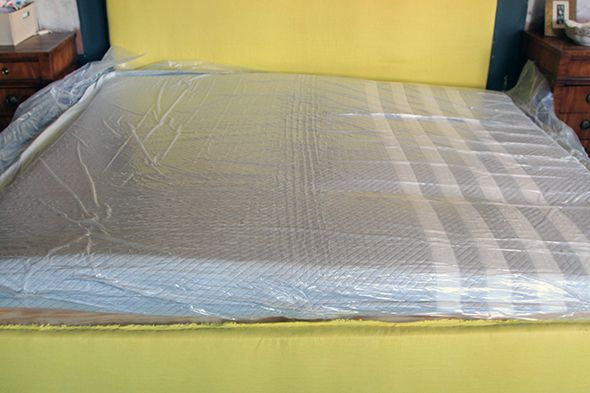 Within an hour or so it had expanded to its full 10″ thickness! It was pretty cool to watch. And the whole time I was thinking how amazing it was that I was getting a new mattress without actually going to a mattress store (which feels a lot like buying a car to me – i.e., torture).
The mattress is so, so comfortable – super soft, but still firm and supportive. And it's a shame it has to get covered up with bedding – the mattress itself is gorgeous! It looks and feels like a soft sweater.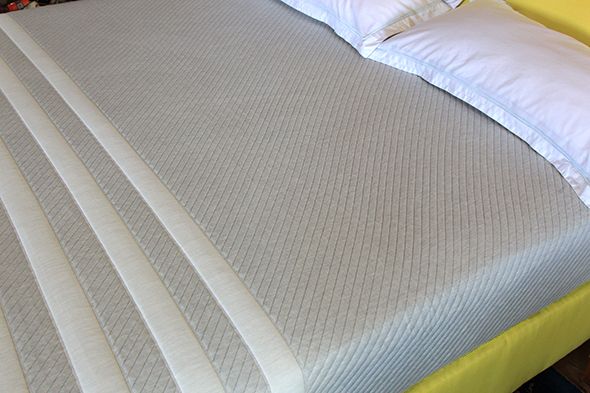 I am all heart eyes for my new mattress and for
Leesa
, who donates a mattress to a shelter for every ten sold. I love it.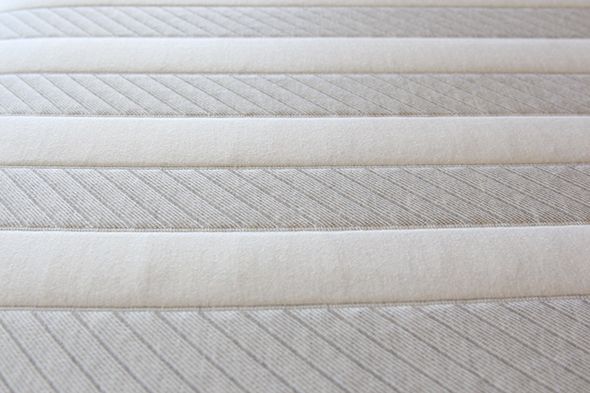 Getting this new mattress was step one in our mini bedroom makeover. Step two is getting a new bed frame (one that better fits a true king – more about that here). I'm hoping to get that ordered and the walls painted this week. We're lightening everything in here up a bit and I can't wait for the change!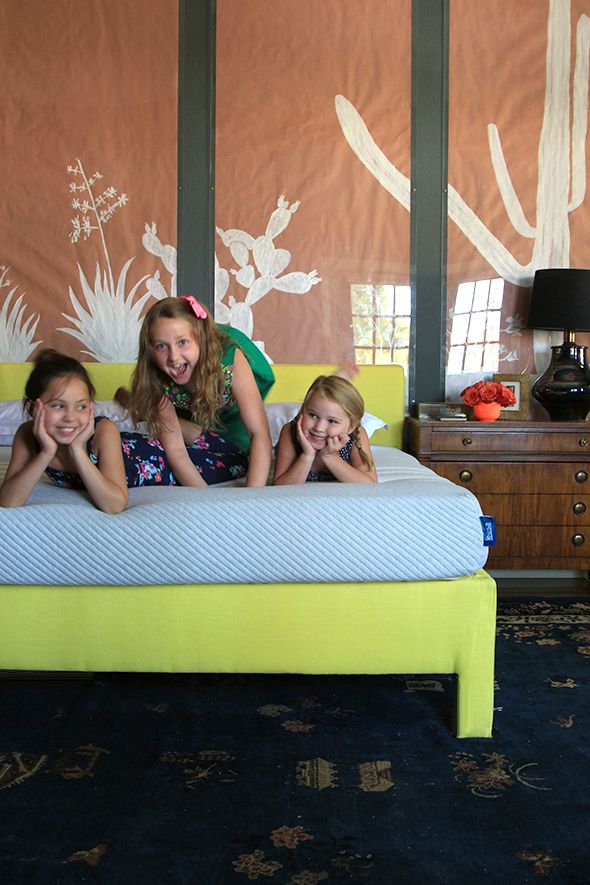 Thank you to Leesa for sponsoring LGN! For $75 off your order (for the first 50 readers), use the code
LGN75
at checkout.