This post was brought to you by American Express. Helene is just one Member of the American Express PassionProject. See all of the inspiring stories here.
I love that San Diego is a quick and easy road trip from Phoenix. A couple weeks ago, we hopped in the car and spent the weekend museum hopping at Balboa Park, filling up on fish tacos and shrimp ceviche, and checking out the amazing tidal pools at Cabrillo National Park. One of the highlights of the weekend was getting to meet Helene Cornell, who lives in a beautiful bungalow in a historic neighborhood near the park.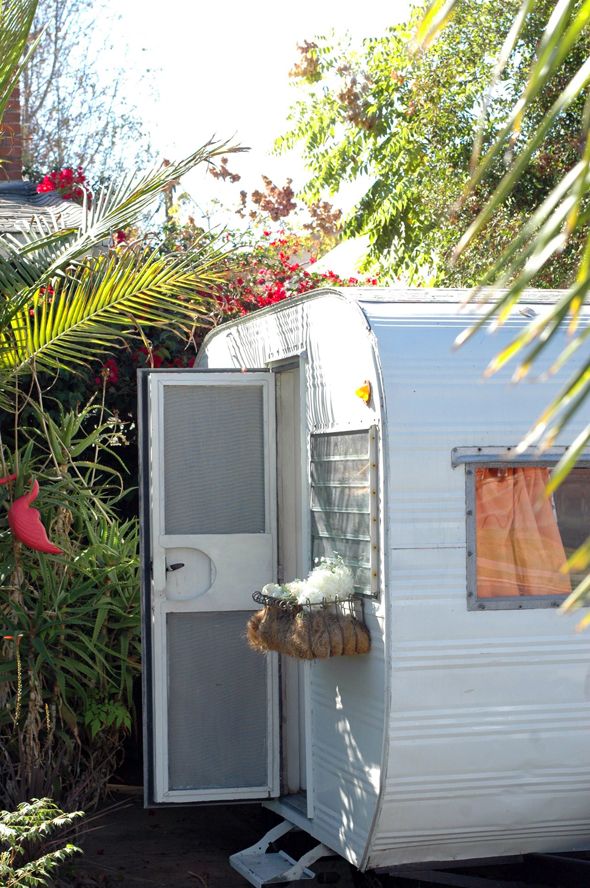 Helene is pure sunshine and we became fast friends (she just sent me her adorable holiday card). You can't help but smile while you're talking to her, especially when she's telling you about her passion: restoring airstream and canned ham trailers. After she's finished with the restoration part, Helene rents her trailers out as guest rooms to travelers and friends. You can find her listings HERE. Helene turned her passion into her business and she's learned a lot about entrepreneurship, design and people along the way.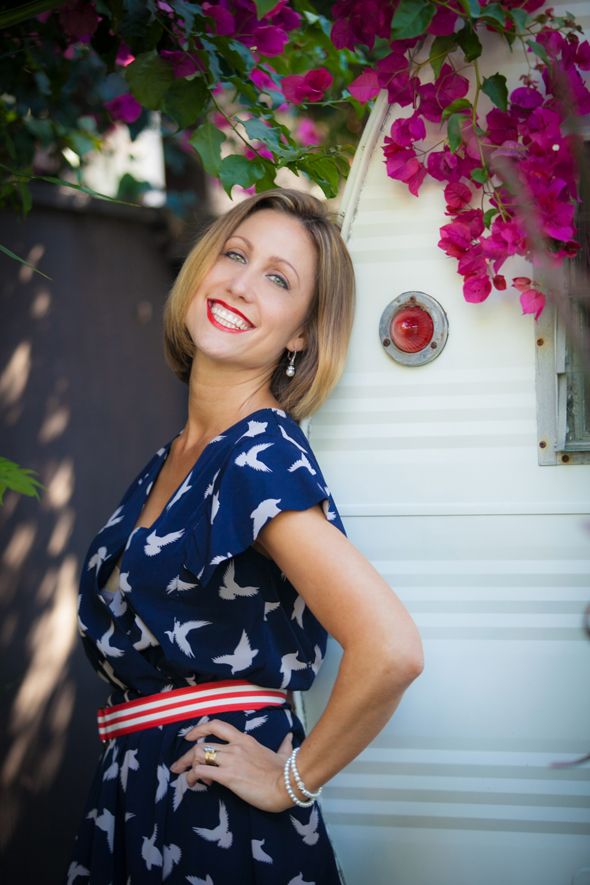 Here's a little about Helene and lots of photos of her beautiful home and one of her canned ham trailers!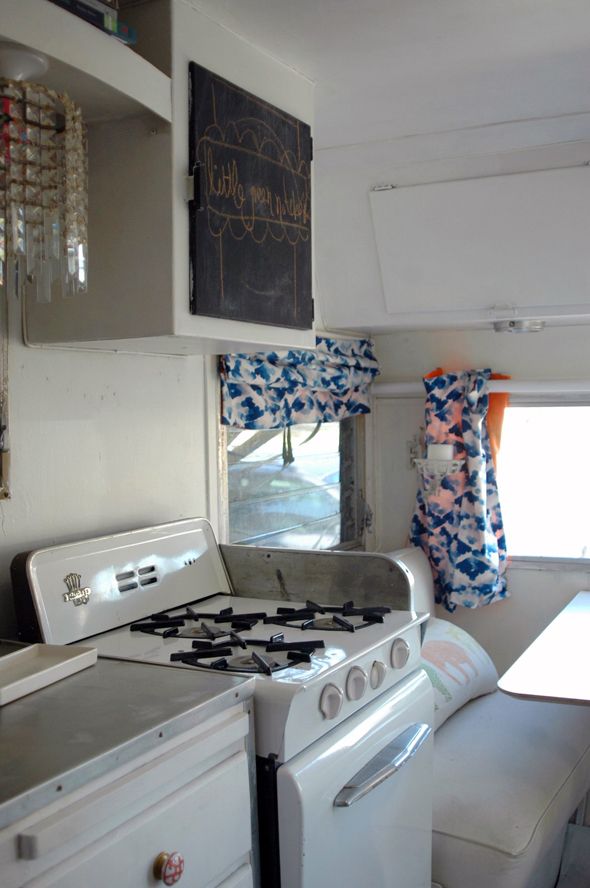 JK: Tell me about how you first got interested in refurbishing vintage airstream and canned ham trailers.

HC: I purchased my first trailer about six years ago on Craigslist to make an impromptu guest bedroom to accommodate the overflow of family and friends in our small house, which was already kind of like a hostel. I realized we could rent the trailer out for profit shortly after, as our friends seemed to love having their own cubby. My husband decided to go back to school, and buying our home at the top of the market was putting a lot of stress on the finances. I didn't realize the vacation rental business was the solution to our problems. Over the years, hundreds of people have stayed, and subsequently we've expanded the fleet of trailers to make room for more visitors and enthusiasts from all over the world. I grew up camping and moving around a lot, so it only made sense to offer a more experience-driven approach to lodging.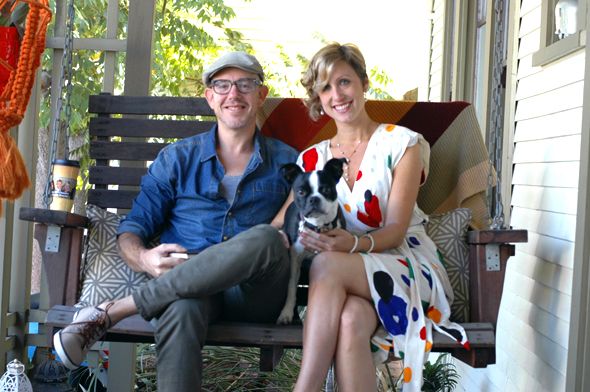 Where do you find your style inspiration?

HC: I'm inspired by different cultures, from the materials, colors, textures and energy of tradition and travel. I believe design should be a relationship that you build based on your personal experiences, so when you look at a rug you bought from a flea market in Mexico, or a framed piece of art that you inherited from your grandmother, you are telling a story that conveys a comfortable and emotional connection. Narrative is the most important inspiration, which can only be defined by you, so like any medium, it is subjective.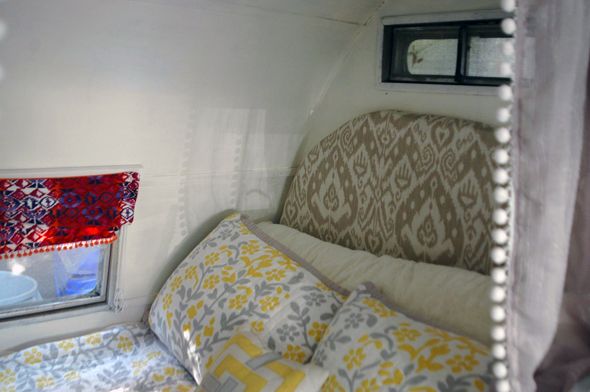 Another HUGE factor for me is humor and engaging your inner child. Design should be fun, and should not be taken too seriously. If there is any way to add an interactive element, a humorous touch, or a illogical addition, why not? Imperfections make us more human.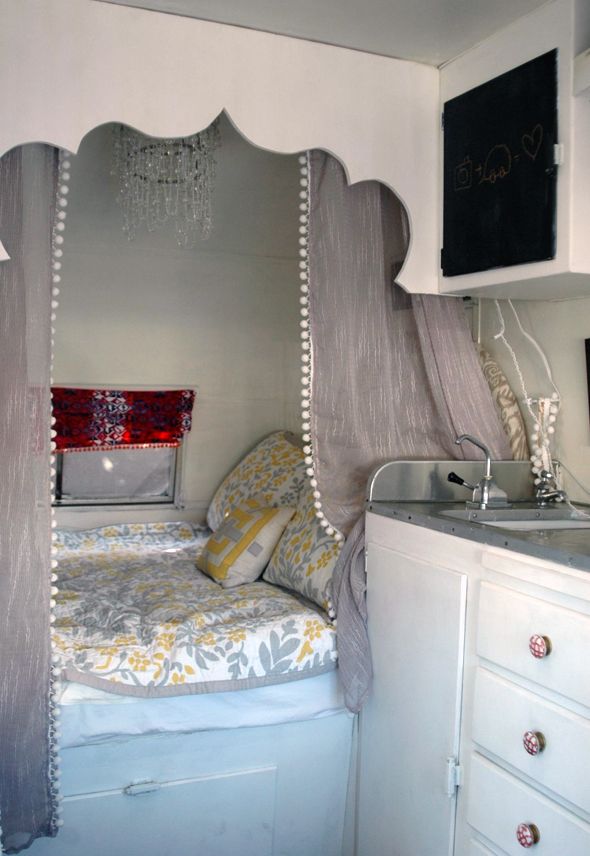 Where are you favorite places to shop for decor and fashion?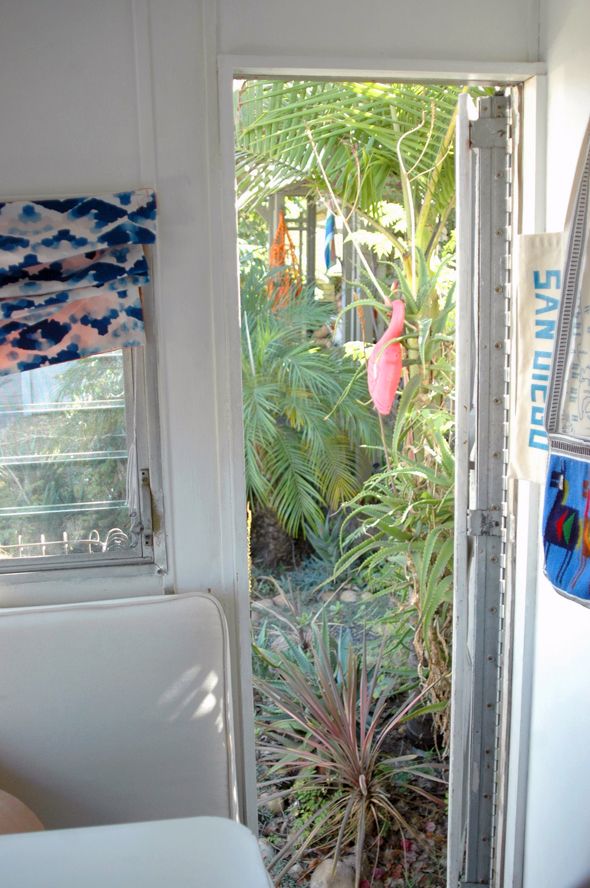 HC: I am a huge believer in the re-purposing of used items. My go-to is craigslist and thrift stores, as giving new life to something is affordable, friendly to the environment, and a great way to give back to your community. Forming connections with like-minded designers makes this job fun and rewarding, as my friends send me photos of things I might like when they are out digging through garage sales and auctions, and I do the same. I try to avoid box stores at all costs. Your time and money is worth so much more to your neighbors and community.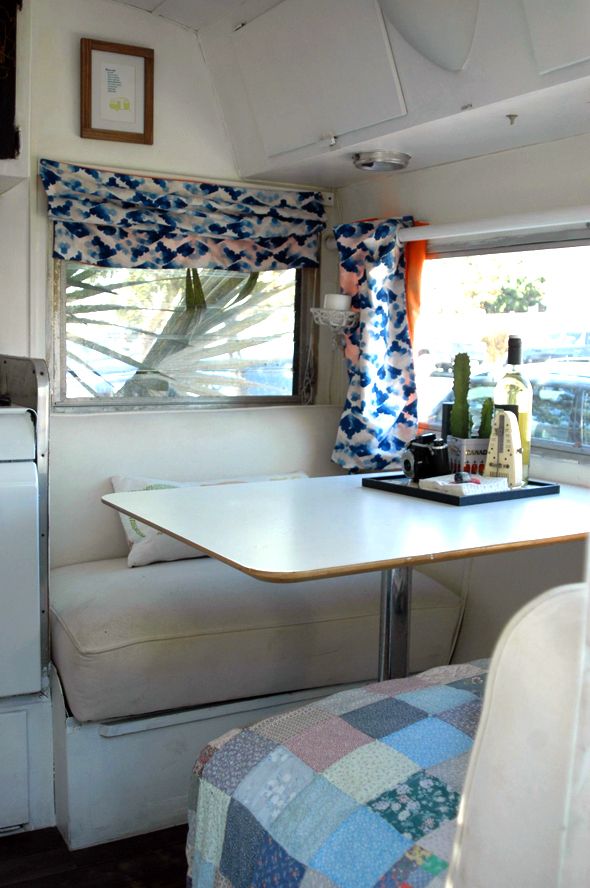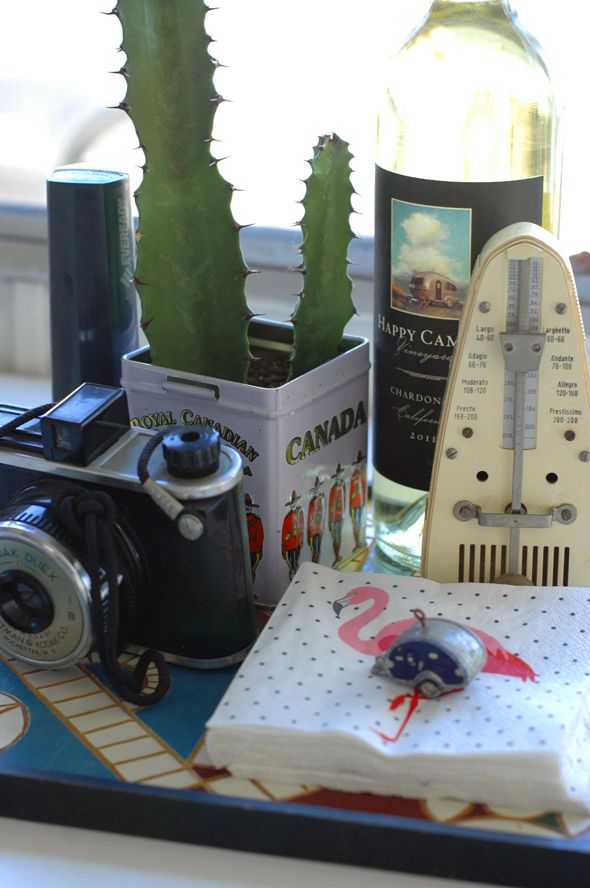 Also, I highly recommend going to auctions. If you come visit me, I will take you to an amazing one, but if I told you more now, I would have to kill you. (hint: it involves a taco cart, a six pack of beer, and the best deals are at midnight!)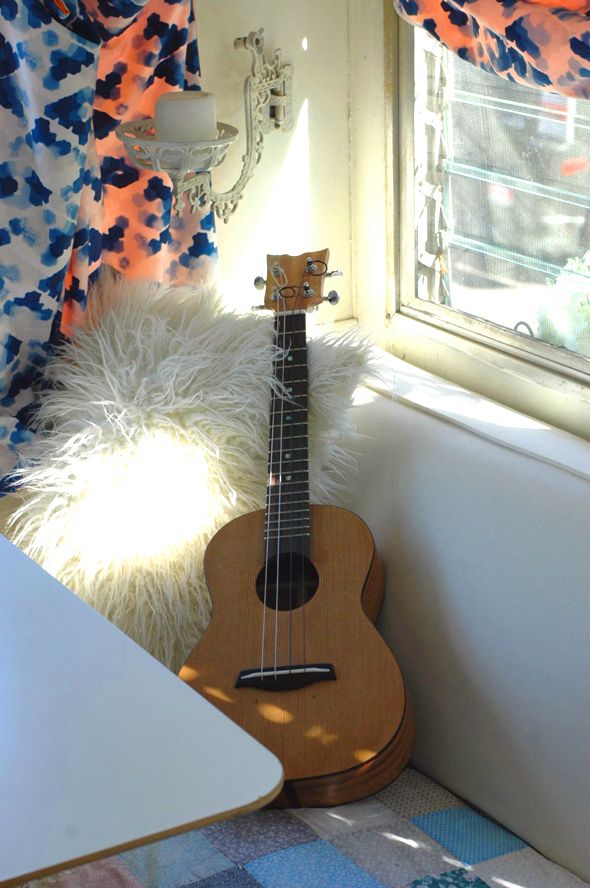 What do you love best about your job?



HC: I love how much I learn from other people. Over the last six years, I have hosted people from all over the world. I have a guest book of some of my most memorable visitors, and on days that I am feeling down, I read through it and know that even if for two days of their lives, I have made a fond memory page for both of us. I am constantly surprised by people, including myself. I am finding myself more open to learning a new skill and making a better experience for my guests. Even the super mean and annoying guests help me learn how to be a better person. It's important to remember that no job is easy or perfect (and if someone claims that, they're lying). We are all a work in progress.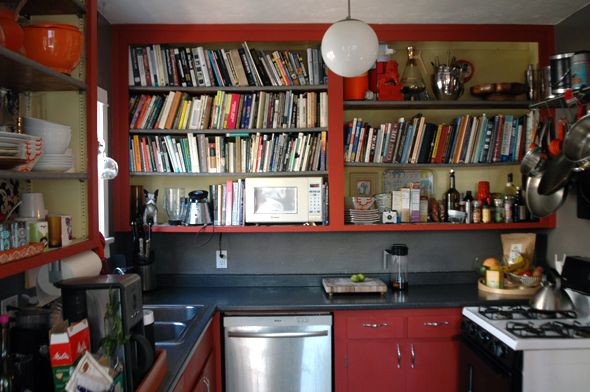 Do you do a lot of DIY projects at home and in your trailers? What's been the most successful one?


HC: I do about one DIY project a week. I find the process very meditative and rewarding. My brain actually turns off while I am building things, so there is nothing I would rather be doing. There is something about solving a problem and completing a project from start to finish that gives you self esteem. It is so fun to look at a photo, draw out something similar that will help better your environment, and then just start building.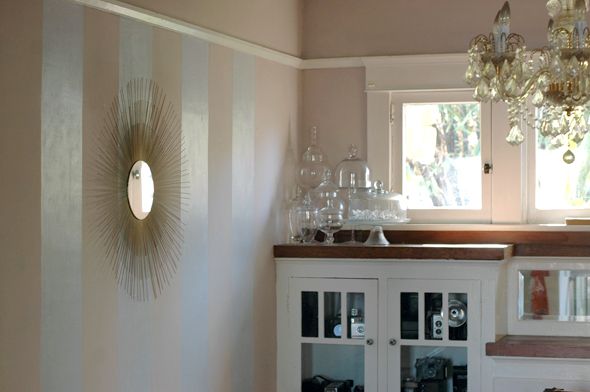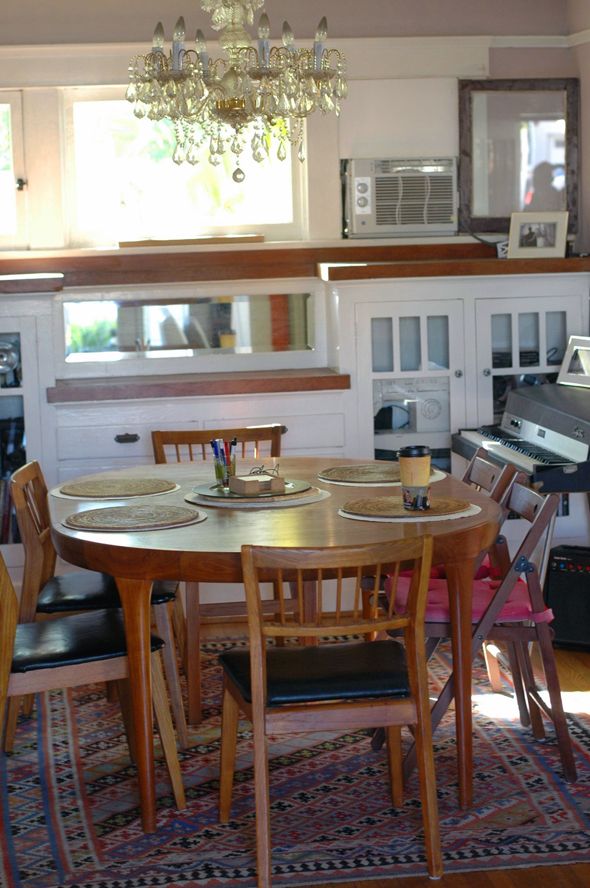 The great thing about most of my projects is that they are small in duration and scale, so I don't get in over my head or burned out. Most of them only take a couple days. One example is that I built an outdoor shed for my washing machine to make room for converting my garage into a guest house. And now I hang up our clothes to dry, so that saves some energy. The next weekend I built an outdoor shower out of two pieces of corrugated metal and a couple of 4×4 treated posts. It cost around $150 in materials, and another $150 for plumbing as I hired someone to tie into the outdoor washer/dryer plumbing. It was super easy and took only about 6 hours to build.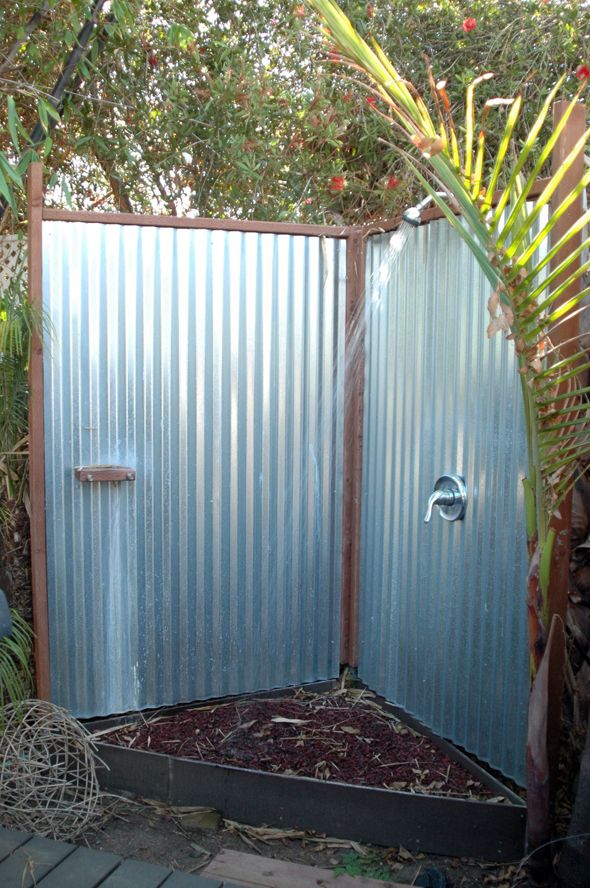 The coolest thing is I actually completely turned off our sprinklers as I was showering outside with organic shampoo every day, and the grey water was watering our yard. Showering outside is a great feeling and more people should look into how to use grey water around their house. I save a lot of money on our water and electric bill this way- I wish I would have done it years ago!

I bet you've had some interesting guests! Tell me about some of the people who have stayed with you in your home and in your trailers.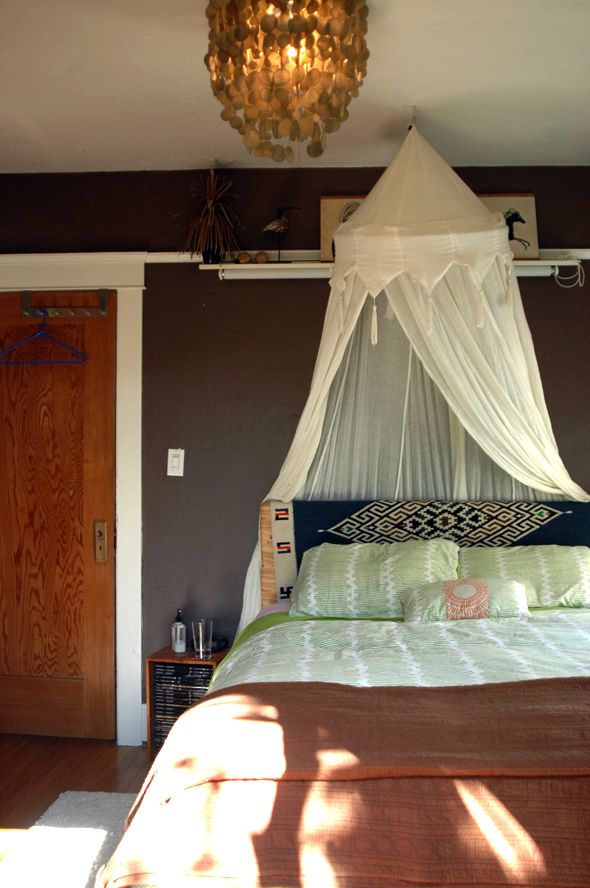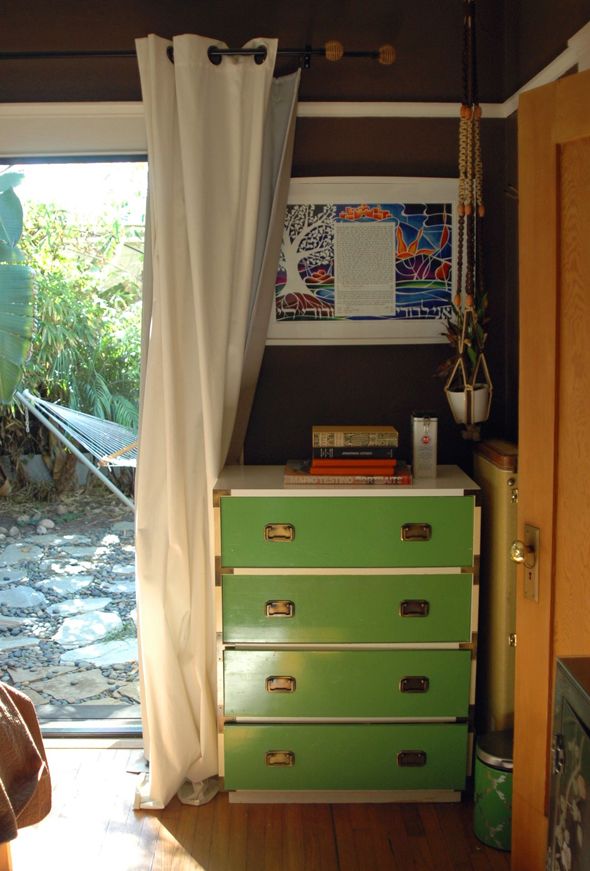 HC: A lot of creative transitory types have reinforced that having a good sense of adventure will improve your quality of life. Whether you are an electronic harpist, a break dancer, a sex therapist, a spoon bender, going on your first solo trip with your kids across the US on bike, saving money for dialysis, a bipolar saleswoman or a famous rapper… I think people are put here to teach us something. (and those are a sampling of personalities from only one year!)

What is your advice for other people interested in turning their passion into their job?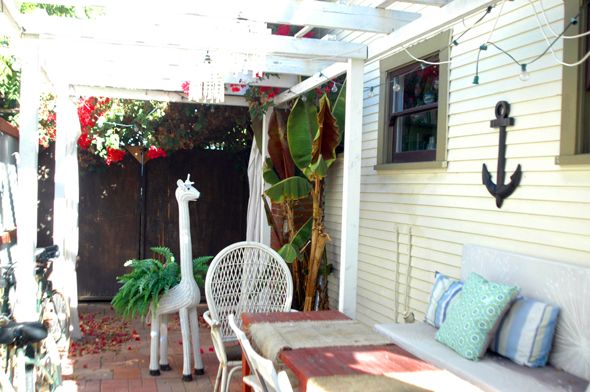 HC: Fear is the main thing that holds people back from taking risks. So facing fear is huge. I have had started around eight different companies in various creative industries. Some of them supported me for a couple years, some were very expensive start-ups that left me in debt. You just have to accept that there are going to be some failures, some setbacks, and a lot of learning along the way, and that you should never judge yourself based on your peers. This has not been an overnight process, and it took a lot of work to cultivate a good life for myself. Although a good life actually has nothing to do with finances, and that is one thing that I have learned to let go of. The most important thing is to live your life with love for yourself and those around you, without fear and judgement. I also laugh at myself, a lot. Having a sense of humor can save you when you need it the most.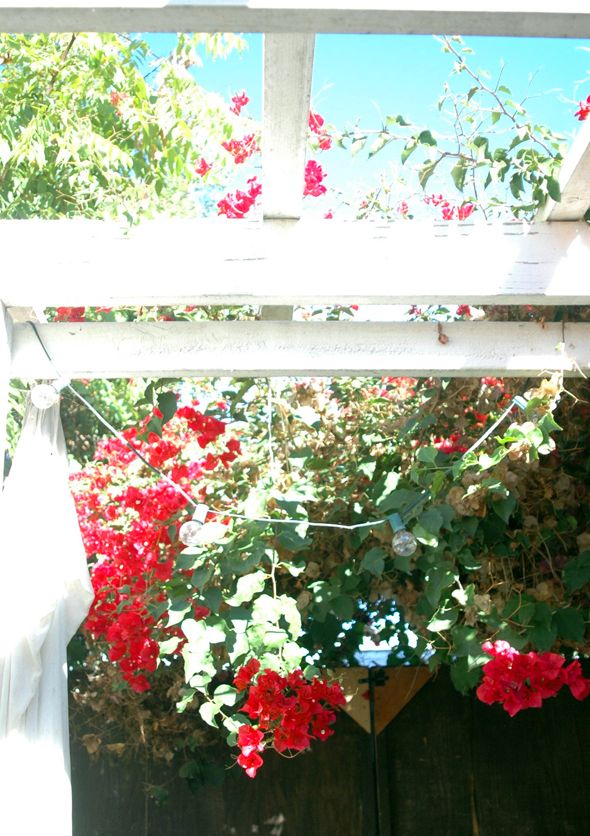 _________________
Isn't Helene and her home (and trailer!) beautiful? She has such a great outlook on life and on work. And I love her approach to decorating – everything looked and felt perfectly-imperfect and soulful in her spaces. And I totally agree that decorating should be all about personal narrative.
Next time you're in San Diego, email Helene and check our her spaces for yourself. She likes to give her guests an insider's tour of the city and I have a feeling you'll want to see her secret shopping haunts for yourself! :)
PS Here's a video of the lovely Helene. She's seriously so great. Love her. :)