The stone fabricators came last Friday and installed the four pieces of black Fossil Shell Limestone around our existing firebox!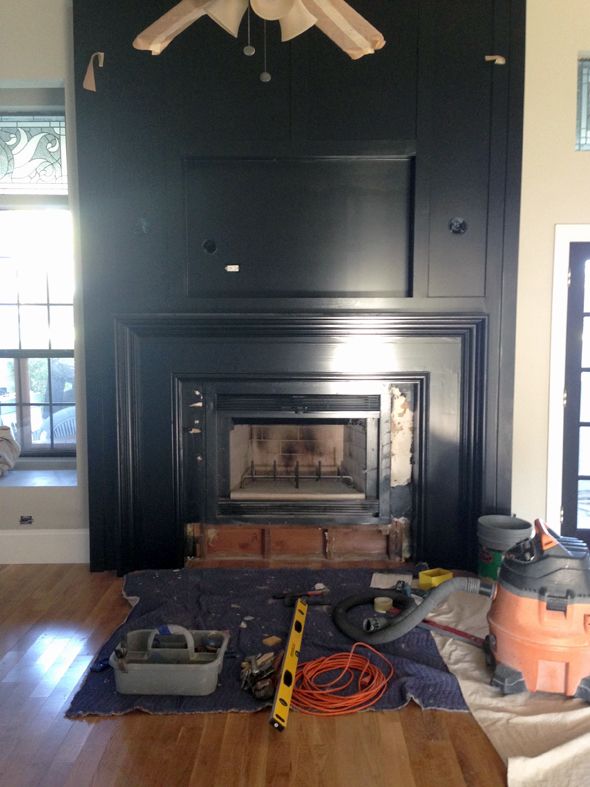 I love the way it adds some movement and texture to the fireplace.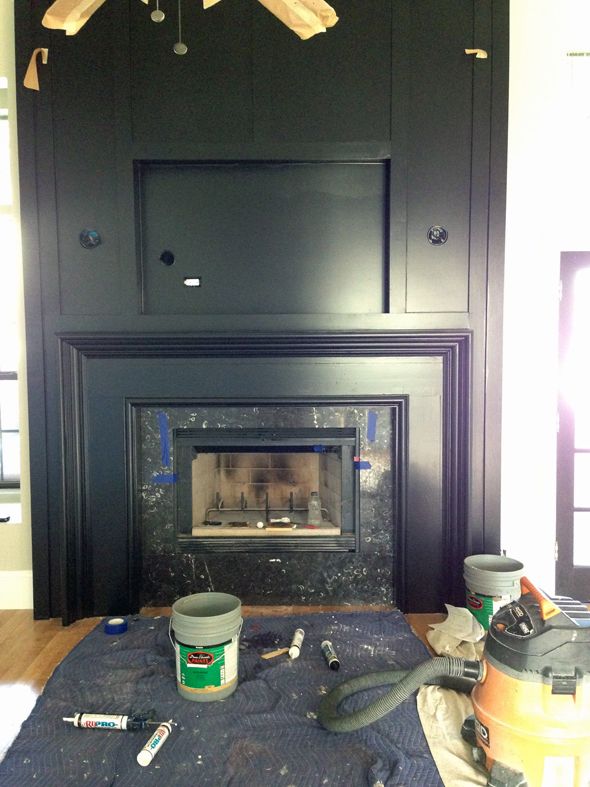 Here's right after it got installed, but before I gave everything a good scrub. You can see how the installers did a really great job of seaming the four separate pieces.

I love how the fossil shell pattern is more concentrated in the upper right and the lower left corners. It feels balanced and not too crazy.
We installed the tv and mushroom sconces over the weekend and later today I'm going to tackle the dust on the floors (again!). I've also been doing a little decorating, which makes me feel like I can breathe again! We live in a house! With seating! Life is good. :)
I will take some of the after photos today to share with you. The painters came on Saturday and did some touch ups needed on the sided of the fireplace surround, and I also wiped down the firebox and a lot of the soot marks went away. I had planned to paint it black with the special paint for firebrick, but I like the contrast of the lighter gray brick. I think I'll leave it as is for now.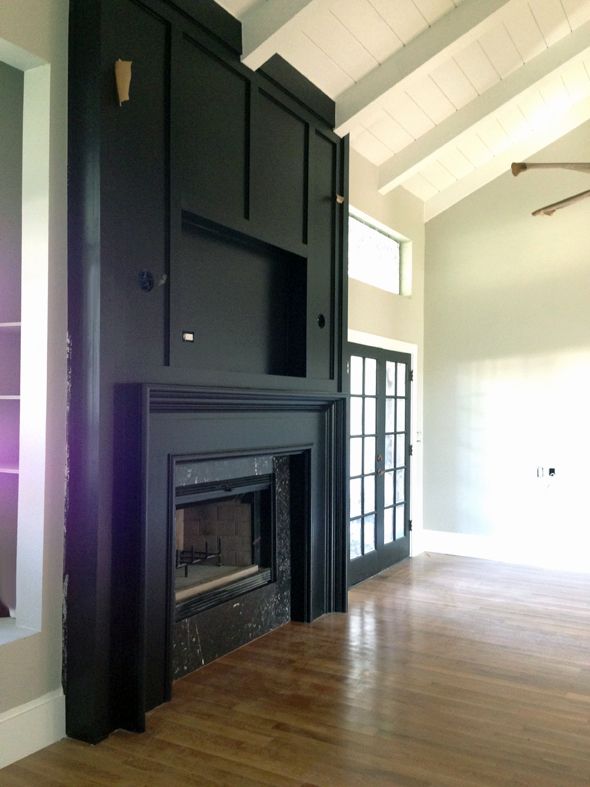 After photos coming right up! Back to cleaning and unpacking!