I had meant to order some of my favorite brass hardware from Martha Stewart's line at The Home Depot for the laundry room redo. Most of her brass pieces are only available online and so I was up a creek a bit by the time I remembered to place an order. It was way too late in the game and I needed a Plan B.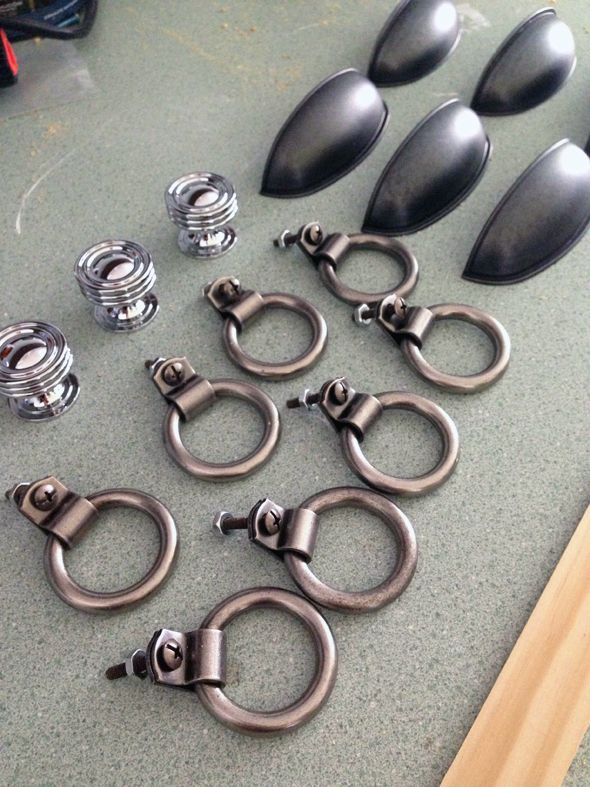 So I went to a couple different hardware stores and rounded up my favorite knobs, bin pulls and ring pulls. I didn't really care what the finish was on these because I knew I wanted to spray paint them all gold… But I forgot to buy the spray paint while I was at the hardware store. #sleepdeprivation
I did remember about the spray paint while I was at Michaels though and in a moment of frustration I decided to buy a can of gold spray paint there and just make it work.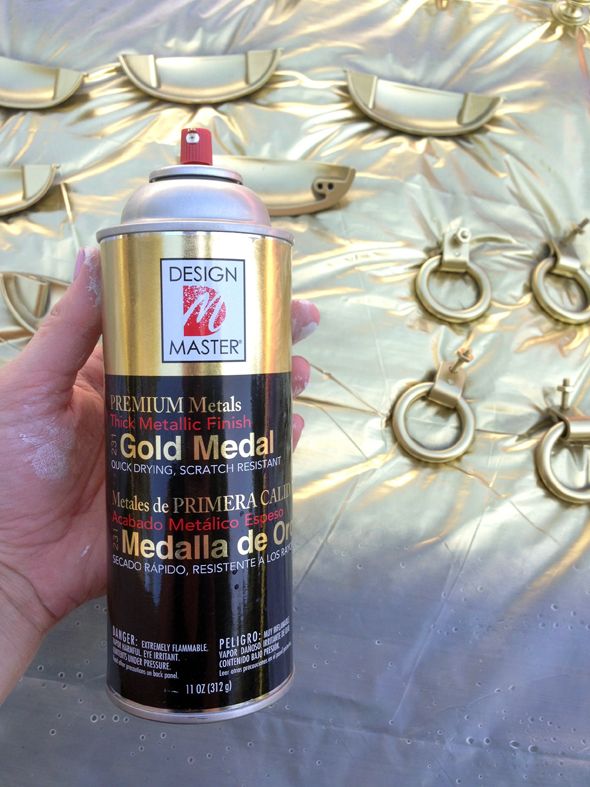 The spray paint I ended up buying is called Design Master and, let me tell you. It is amazing. Not too pink, not too sparkly, not too flat. It's definitely my favorite gold spray paint so far. Such a happy accident!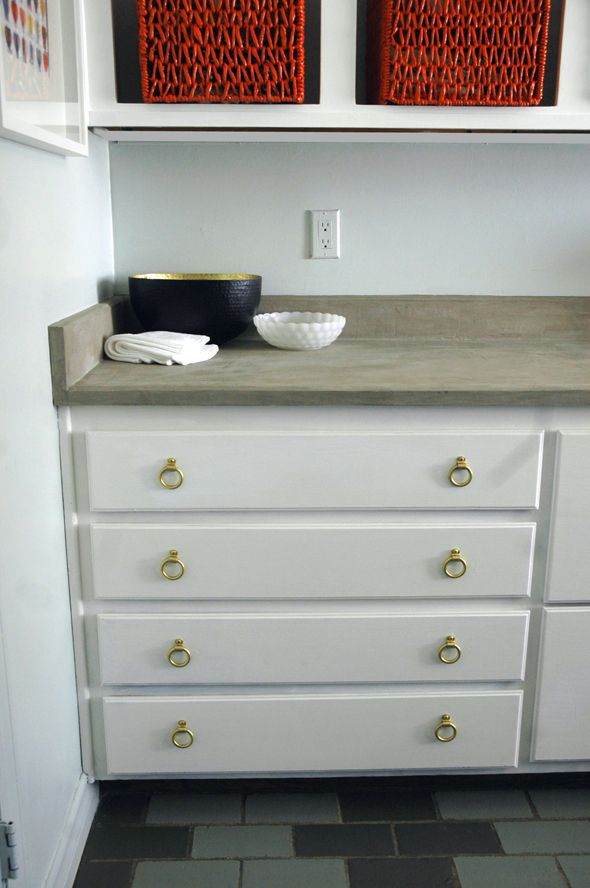 Have you guys tried Design Master? What's your go-to spray paint for metallics? I used to swear by only Rustoleum's Metallic line in brass, but I'm glad that I'm broadening my horizons with the Design Master gold. I think it's a little less sparkly than the Rustoleum, which I definitely prefer.