I was sad to see it go, but we decided to replace the jute rug this month. I loved that rug, and still think jute is a great option for some people, but those people are not pet owners. :/ Linus had two throw up accidents on the rug and I scrubbed and scrubbed and vacuumed for hours both times and there was a bit of unfortunate discoloring. Big bummer.
Also, the rug had dried up a bit during the winter especially the part that sat over the floor grate, and it was starting to shed a little bit. It wasn't a huge deal on its own and actually I think I was supposed to be misting the rug with water once or twice a month to prevent the over-drying, and I never did. But between the shedding and the discolored spots (which you can sort of see in these photos), I felt like it was time to start looking for something else.
So here was my thought process.
1) While I loved the pop of red from the persian I had layered on the jute, I knew I wanted something more neutral. I'm going to bring in a bright orangey red or a hot pink on new pillows I think (I loved that combo with the green velvet sofa).
2) This rug needed to be a wool or wool-like pile for clean up purposes. For stain-hiding, I am a big fan of persian style rugs, so I was hoping to find something neutral but with a bit of an irregular pattern.
3) In apartments especially, where 90% of the action happens in the one living room, it's pretty inevitable that spills and stains are going to happen with kids and pets in the house. During my search I actually found a completely gorgeous antique silk Oushak in beautiful light colors from one of my dealers for about $3500. Pricey, but it was seriously worth every penny. I thought long and hard about investing in that rug. It was stunning, but what happens when someone sneaks juice over into the living room or when Linus has an accident? It would be hard to not freak out, and that's just not how I want to feel about the stuff in my house. So I passed on the Oushak and I kept looking.
I had my eye on this rug called the Beaumont Adileh in Natural from Rugs USA for a couple weeks. I was sold out in the 10×13 size that I wanted, but they have this feature where you can give them your email and they'll contact you if/when more comes in stock.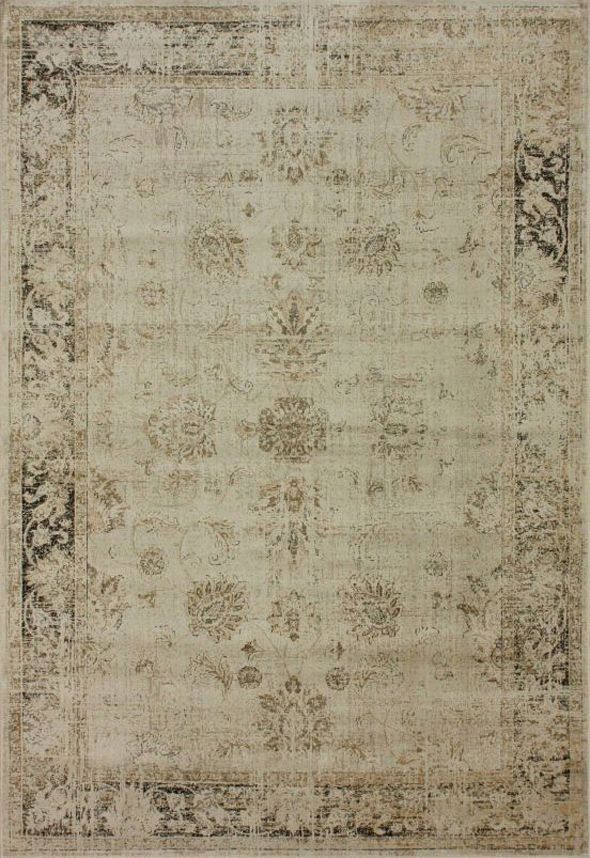 The reviews were good and they were having one of their famous 50% off plus free shipping sales, so when I got the email that the large size was back in stock, I moved fast. And I'm so glad I did! I love it. (Just checked – the latest sale is
60% off
!)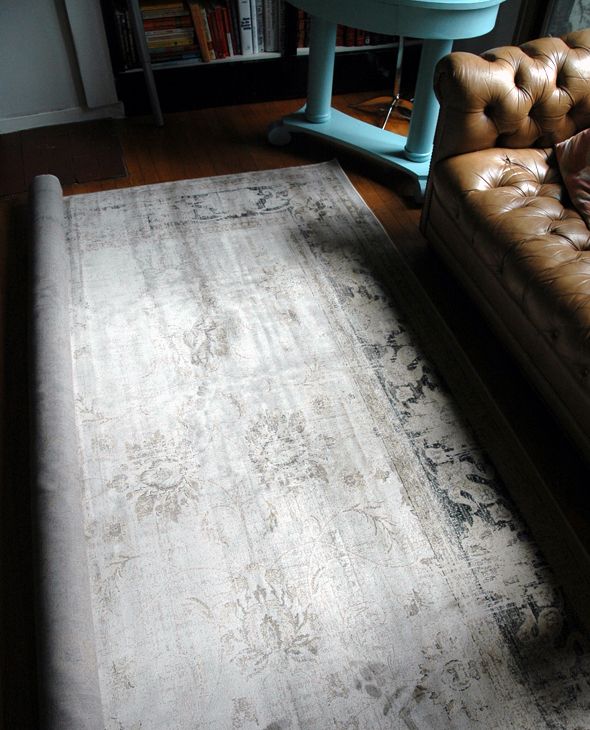 I love the range of colors in the rug: cream, gray, taupe, black, brown, even a hint of apricot. It's totally one of those rugs that changes colors in the light.
And I think it actually looks kind of worn and old. Or at least, it doesn't scream out cheapy fake rug when you walk into the room. My only complaint is the binding on the edge, but
for this price
, you win some, you lose some.
Man, I love the black in that border!
The rug is 100% Viscose, which surprised me with its softness, even though the rug is pretty thin. And it's hard to tell in the photos, but the viscose gives the rug a really silky look. It honestly looks so much like the sheen of the Oushak that I loved, I just couldn't believe it when I rolled the rug out. And just like silk, it totally changes color when you rub your hand against the pile.
Oh, hello, soft and pretty rug…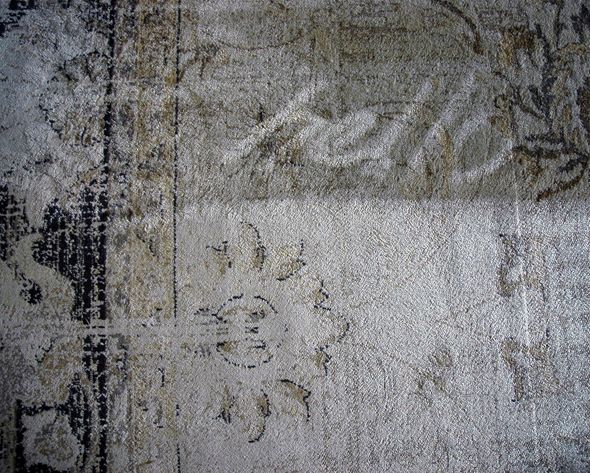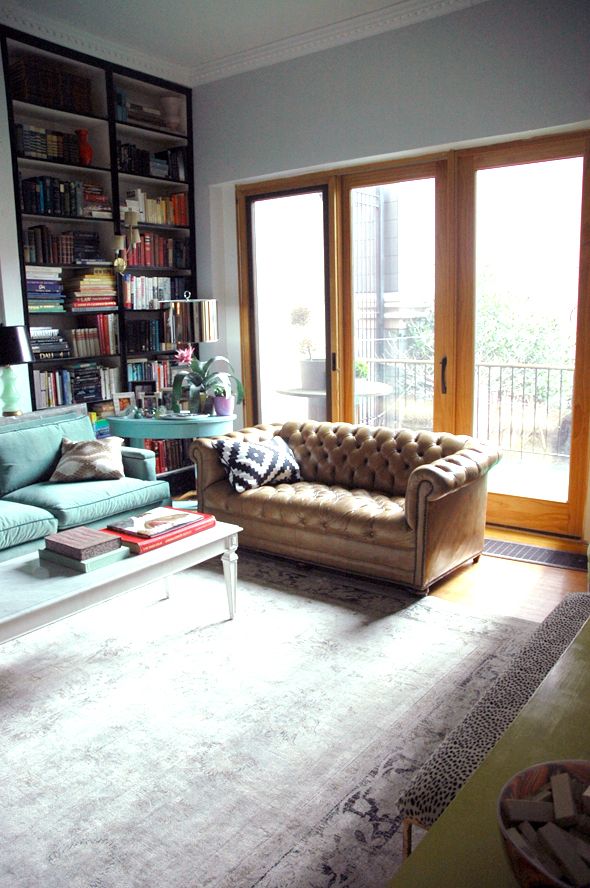 So while I miss the texture of the jute a bit, I'm totally in love with the new rug. It is bright and airy and it cleans up like a dream. I'm a very happy customer and now I'm thinking of getting this one for my office… :)