I found this vintage gouache painting a year or two ago at an antique store called Granny's Attic in New Jersey (the same trip I picked up those bergeres that I did an upholstery series on).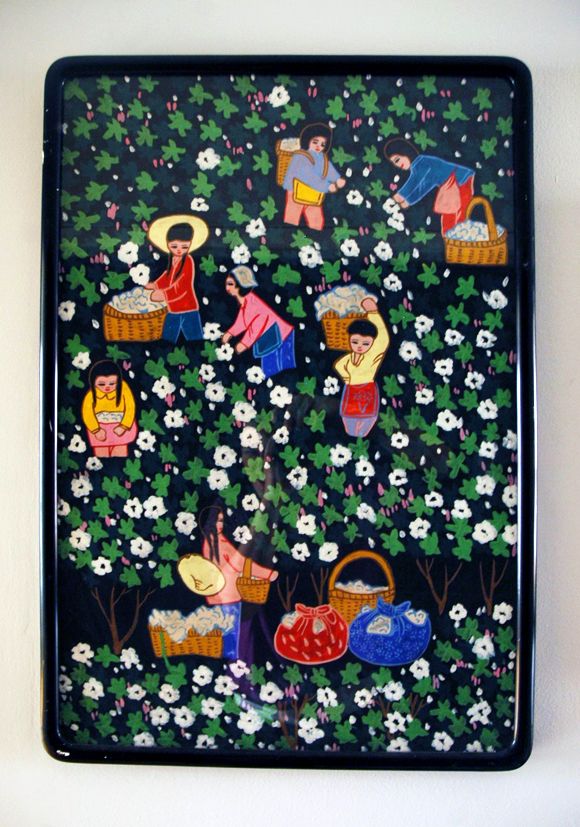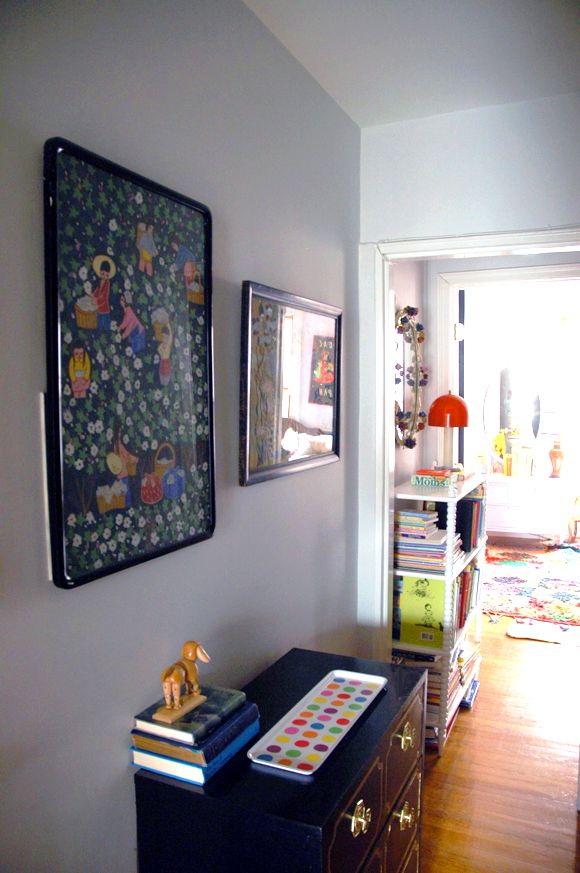 I wanted to hang it in or around the girls room, but it just always felt lonely or something (can art look lonely??), so it stayed tucked up on a shelf for a while. Until I found another vintage gouache at the flea market. This one is by a different artist, and obviously the subject matter is completely different (fish!), but I LOVE how they work together. Harmony in the busy-ness of the patterns.
They are living in the hallway right in front of the girls' bathroom/bedroom. I think it's fun for the art to get a little more child-like in the common areas where the kids spend a lot of time.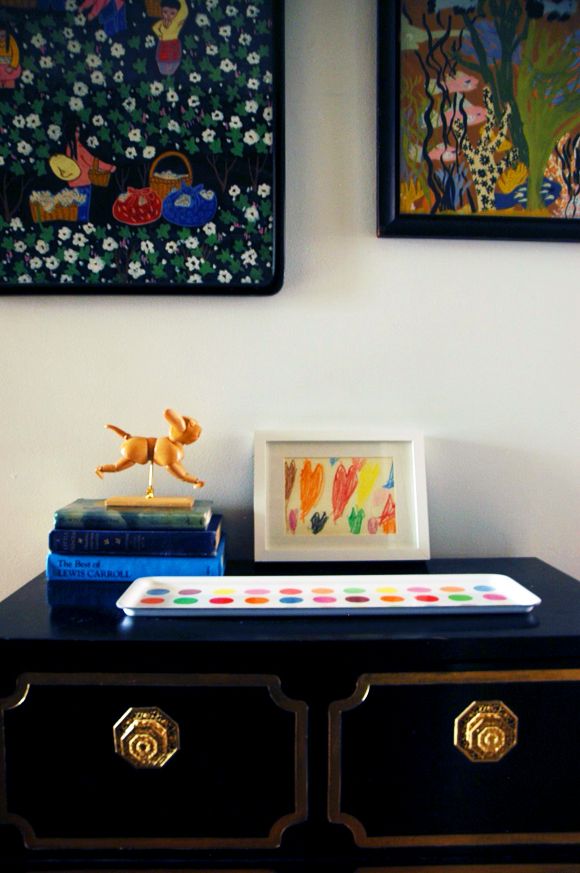 Evie calls the fish painting her "Quardium" (aquarium). Sad and cute :)
Thanks again for your vote in the Homies!