I've been meaning to share photos of the new upholstery on our vintage Baker sofa forever!
I had started work on doing the upholstery myself, but the tetanus side-effects really wiped me out for those first two months or so. We ended up buying a car this year (did I mention that earlier?), so one day in October when my resolve and spirits were both low, I loaded up the sofa and took a little day trip down to my trusty upholsterers back in Maryland. It takes about three hours to drive there, but I stopped along the way to do some antiquing and Amish-food-eating with my sister, so it was a fun day trip. :)
Jensen's only charges $525 for a sofa job (about a third the price of my upholsterer here in the city!), but I still felt a little guilty for not upholstering the sofa myself, especially since I mentioned here that I would. I have to say though, it was worth every penny to free up that time and energy when things were a little rocky, health-wise. (If you're looking for an in-depth upholstery tutorial, I did a whole series here: Part 1, Part 2, Part 3, Part 4, Part 5)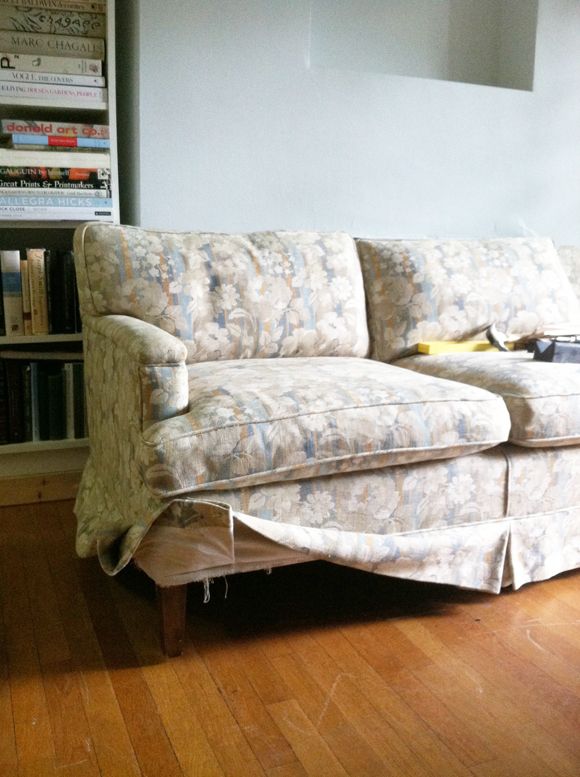 I ended up doing the contrasting welt we talked about and I really love it. I found four yards of this dark teal (almost black) Sunbrella fabric at Home Fabrics in Arizona for about $4 a yard. They have this store in California, Utah and Nevada too, I think, and it is a treasure trove!!! I save about half my suitcase for hauling my finds home to NY each trip we take.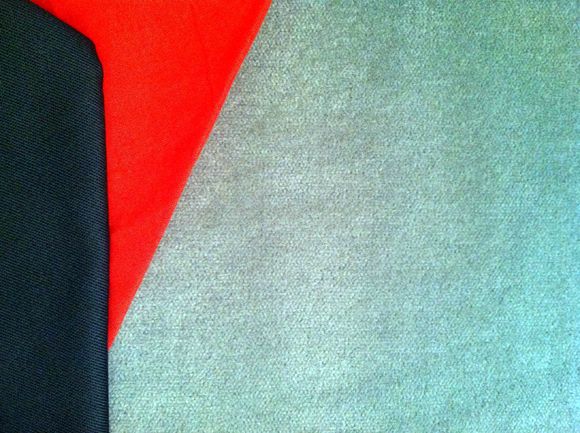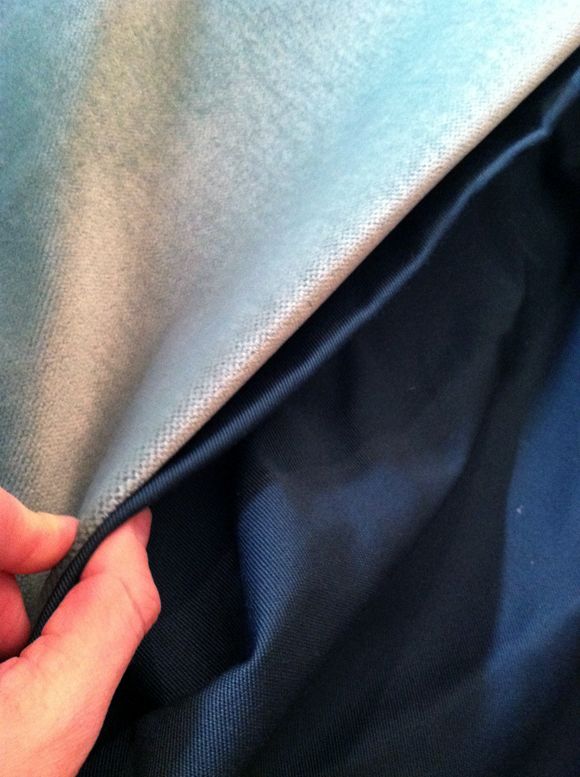 I'm so glad I found that Sunbrella. I know it will hold up really well and I think the color is great with the pretty green velvet I scored at JEM here in the city.
We've had the sofa back for about eight weeks now and it has taken kid spills like a boss.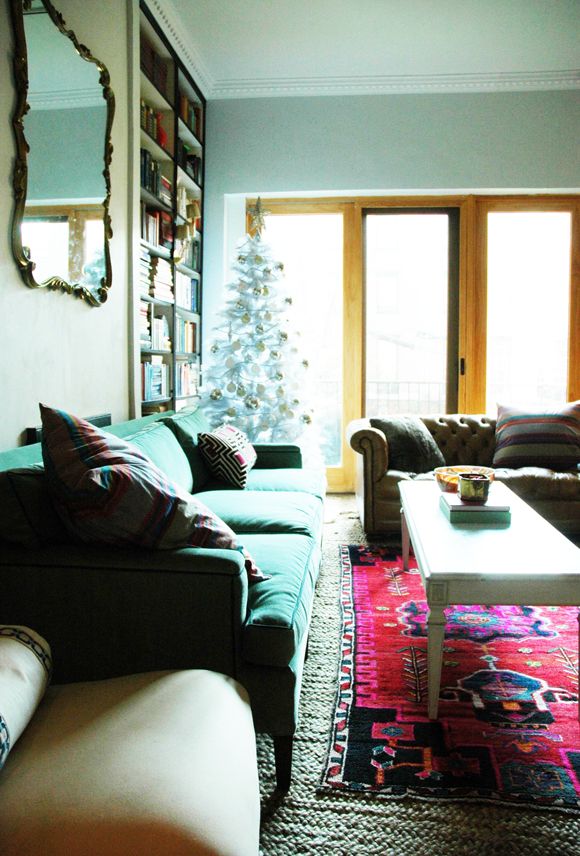 More living room photos and projects coming! Lots to post about here, but there's still lots left to do in the room.
PS Some links for the projects/items seen here: