I've been thinking of host chairs lately for our dining table and nothing gets me excited (well, if you had a pair of Elkins chairs, I'd gladly take them off your hands!). But then I saw this image from an old Style at Home and it made a lightbulb go off for me. From the article is looks like the designer, Samantha Pynn, found a set of vintage chairs on Craigslist, painted and reupholstered them, including the backs of two chairs. This would be so easy to DIY, especially with chairs that have a perfectly flat back. You could just use chipboard or plywood. Otherwise you would just use webbing which isn't that hard to do (I did it here).
Here are a few chairs from my craigslist that I think could work really well. I'm looking for something with a really interesting silhouette for the back.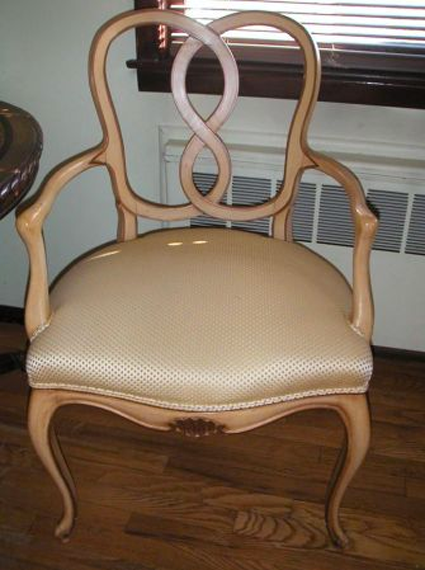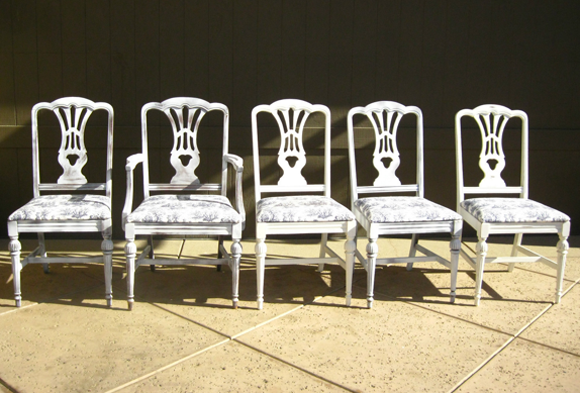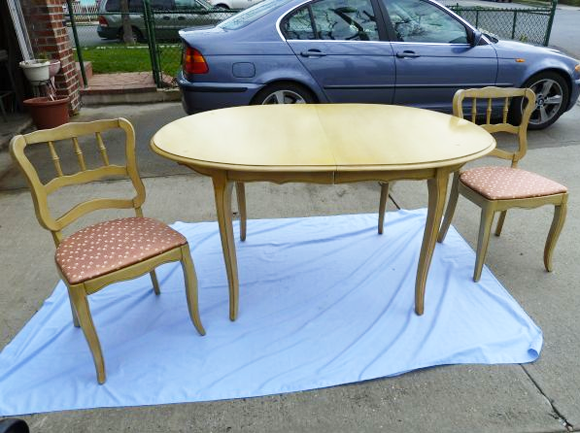 I'm thinking either this slate ostrich vinyl
or this pale gray shagreen vinyl and maybe a color on the chair frames?