Michael and I were married eight years ago in the Arizona LDS temple. It's such a beautiful place and is really special for our family. A while back I was looking for vintage maps of Mesa, AZ on eBay (we collect old maps of places we've lived) and I stumbled across this photo of the temple from the 60s. I loved how modern the shot is with all the white space!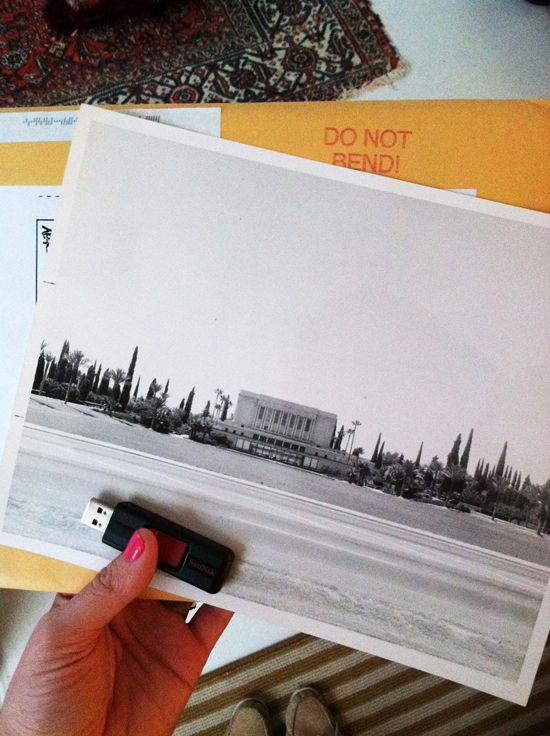 Later I saw this tutorial on
Pinterest
and knew I wanted to blow up my vintage photo for our home. I scanned in the photo and brought my zip drive to Kinkos (Or I guess it's called Fedex Office now? Bor-ring!). For only $4 they printed my image on their large format blueprint printer. The largest size you can do is 48″ wide, but mine is 36″. It's so inexpensive because the paper is nothing special and you can only have black and white. But it's huge and graphic and so affordable!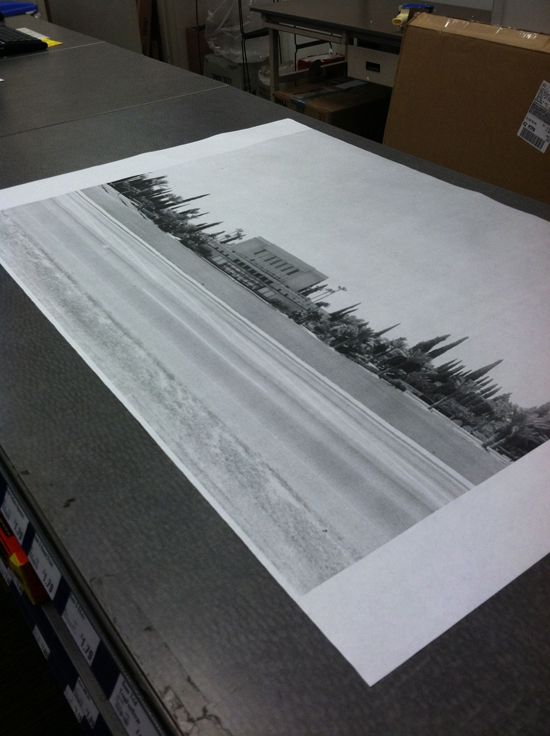 I cut down the paper to size and then mounted the print with scrapbook tape on double thick foamboard I got at Blicks for $7 (which I also cut down to size using an X-acto knife).
After mounting the print I realized I could save a ton of money by not framing it and just painting the edges. I used an orange tester paint that I already had on hand and a square-edged artist's brush. It was easy to carefully paint just the edges of the foamboard.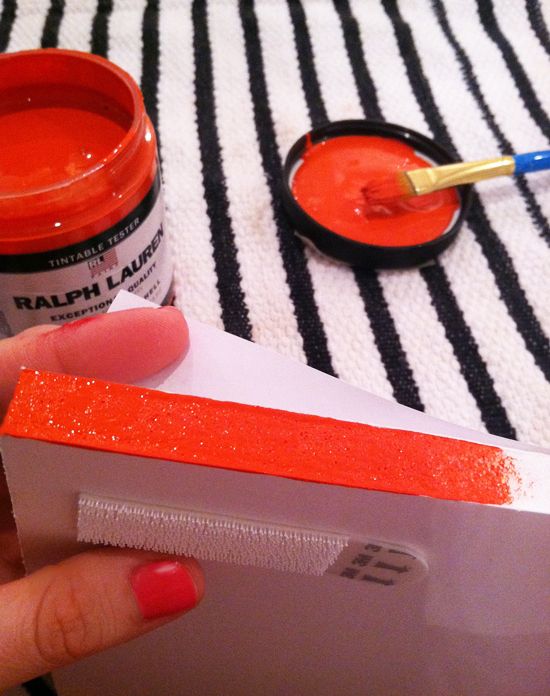 I hung the mounted print on the wall with my favorite picture hanging strips.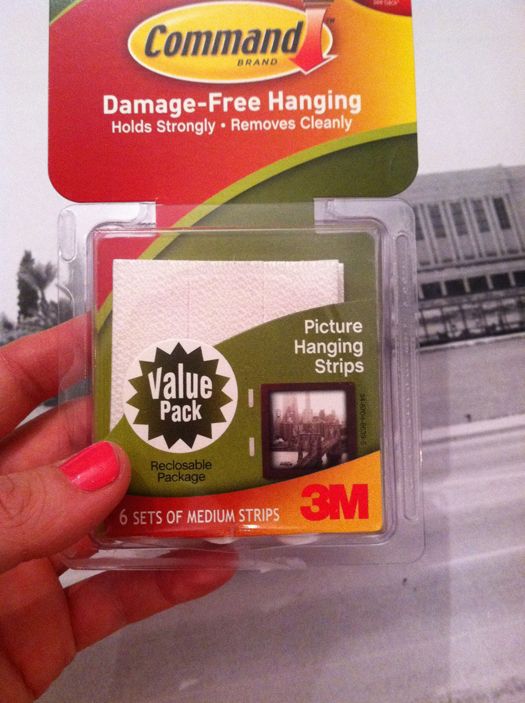 I'm so happy with how this project turned out. I only wish my wall was bigger so I could have done the full 48″ width!