There's some sort of spring situation happening with our sofa that needs repair. It might be that our couch is just too good at being a trampoline substitute (how can I tell the girls no when I don't give them a backyard to play in?!). Those springs have taken years of play from my girlies, so I won't blame one or two of them for surrendering.
I haven't talked to my upholsterer yet about the fix, but I'm secretly hoping it will be an excuse to change out the fabric. The Sunbrella velvet has been really amazing these past two years or so. Stains wipe up really well. And the fabric is soft and super comfortable. But I'm ready for a change again. (what's new)
I'm sold on the idea of choosing velvet again. It's just so soft, and if a rogue juice sippy makes it over to the living room and spills on the couch, the liquid just sort of beads up on top for about 30 seconds before starting to soak in. I call it the golden window of opportunity. Cotton and linen velvets are awesomely kid-friendly.
I've let myself get excited by the idea of almost every color velvet under the rainbow. You know, I can honestly say there isn't a color I don't love or wouldn't ever use in a room in some way. After some serious thought yesterday I've nailed down the color options to:
Rusty peachy orange (technical term)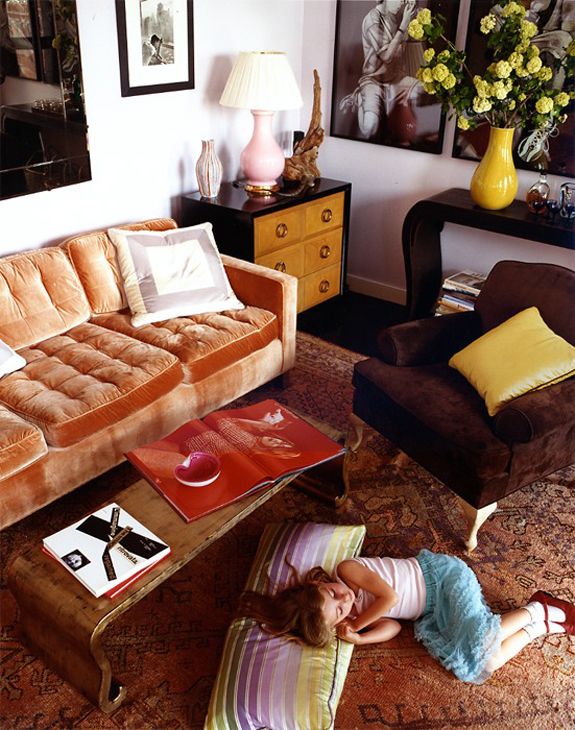 Miles Redd
Pinky coral (though not this pink. The sample I have is a little more orange.)
Charcoal. Pretty neutral and hides a multitude of stains.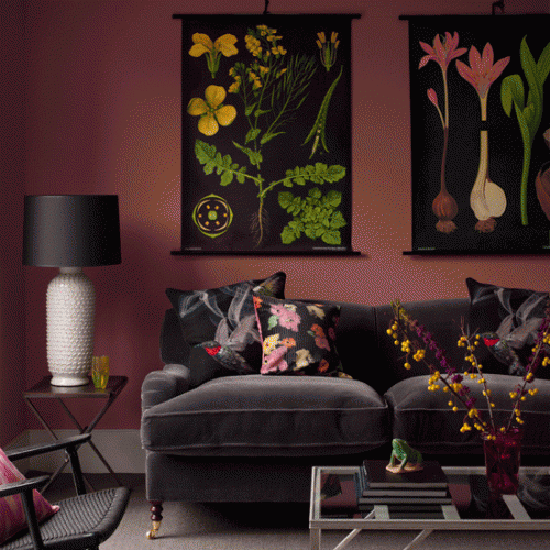 MSL
Mint. (the obsession continues!)
Kelly green (my
easy console DIY
convinced me that green is a good choice for that room! I have new plans for the tv anyway. Ch-ch-ch-changes!)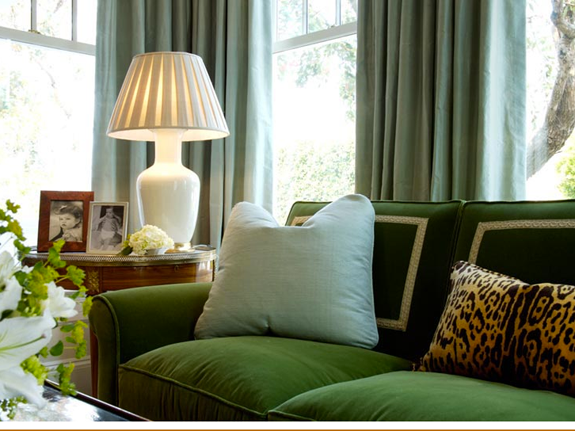 Palmer Weiss
Which color is your favorite?