I'm finally getting around to decorating the girls' room. It's not a huge space – about 12×15. Just enough room for two twin beds with a dresser in between. The other side of the room has a big toy box (you can see it peeking out here) and a tall dresser to the right and a closet area, play table and bookshelves to the left.
Obviously there will be new bedding and the rug will probably be moved to our bedroom. I'm also going to reupholster the headboards and add canopies, which will help with the funky wall situation (these old loft walls are quirky and I love them).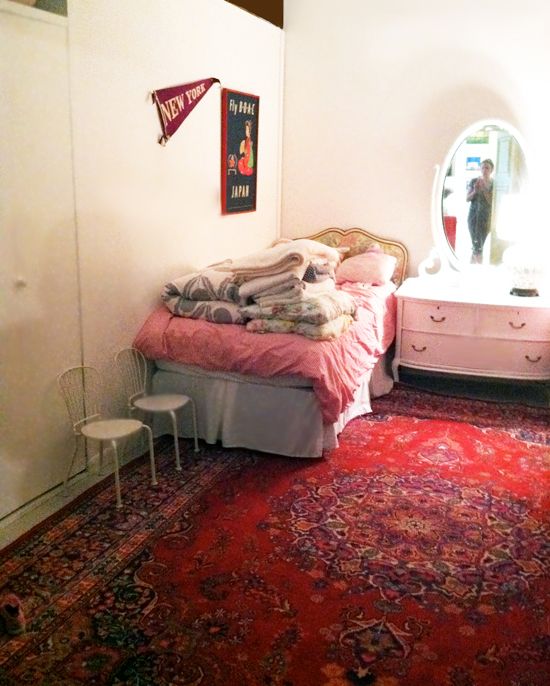 But the temporary walls to the right and left of the beds, which we added when we moved in, need something fun. The background needs to stay white so it won't look too off from the loft walls (which I don't want to paint at all). I couldn't put my finger on it, but I wanted something sort of loose and juvenile – almost like the girls did it themselves. I considered doing something like this with sharpies, which I still really like: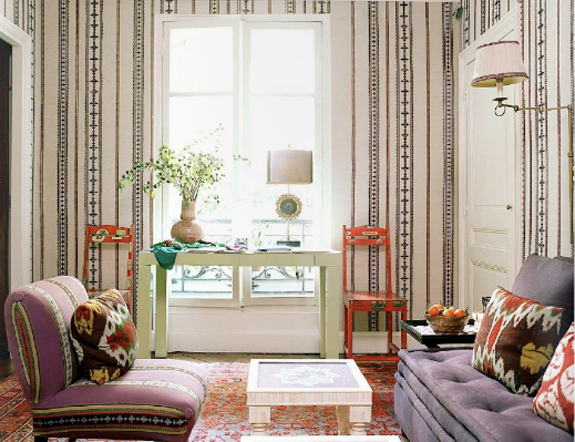 I also thought about stenciling a cute bow pattern, but I didn't get around to any of those projects. Then one day a couple months ago I tweeted about how my girls were sneakily decorating their walls with stickers. (that period is supposed be a comma btw. Fingers were tired from peeling I guess) :)

Soon after a friend emailed me a link to
this amazing girl's site
. Her name is Payton Turner and she is only 25. Look at the gorgeous wallpaper this girl makes. I instantly wanted it for my girls room. The colors are just right: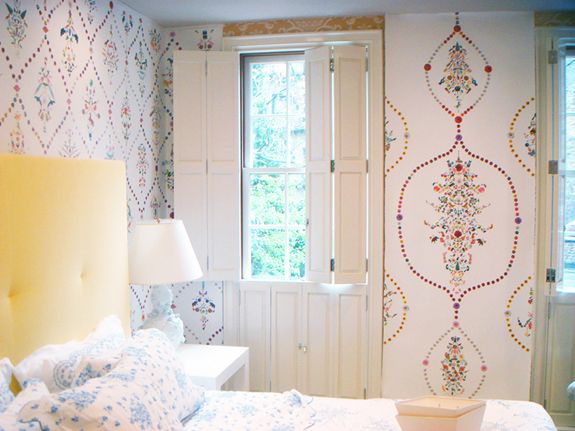 Okay, now here's the good part. You will flip out like I did when you put two and two together here. This "wallpaper" is actually made up of hundreds of different stickers!!! What!?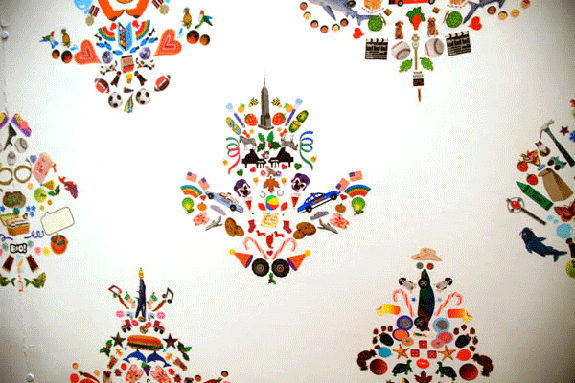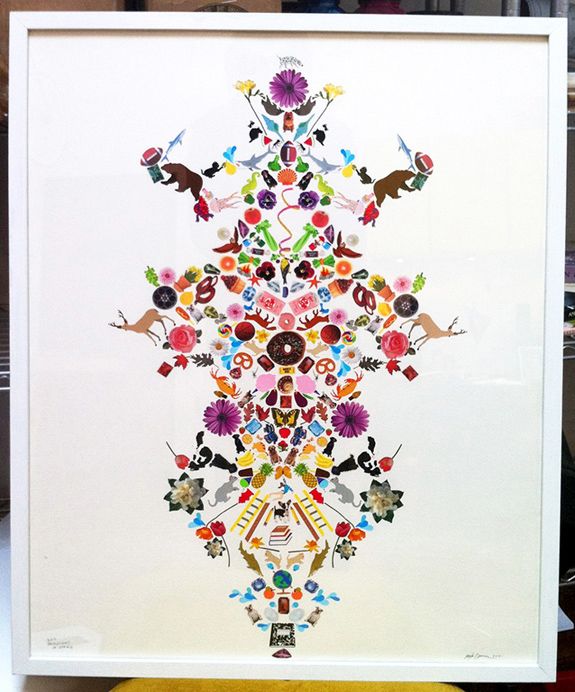 I LOVE this so, so so much. I think it is so cool with it's traditional design references but also so modern and kitsch. It's like a giant I Spy book!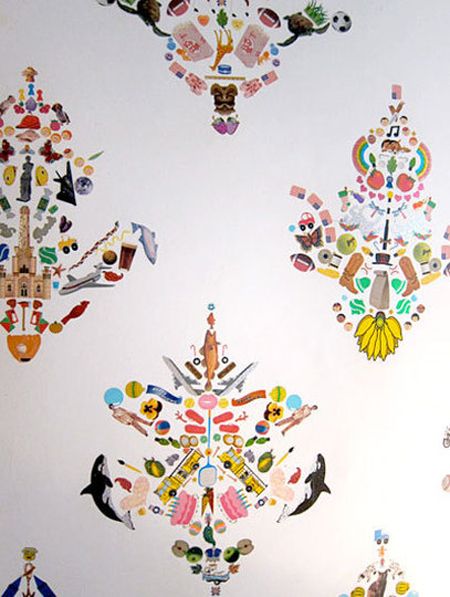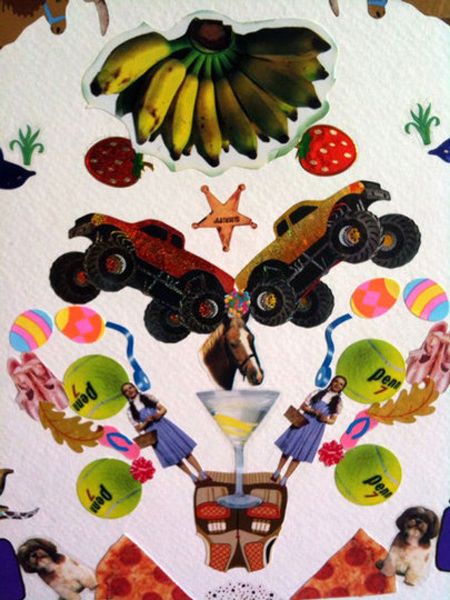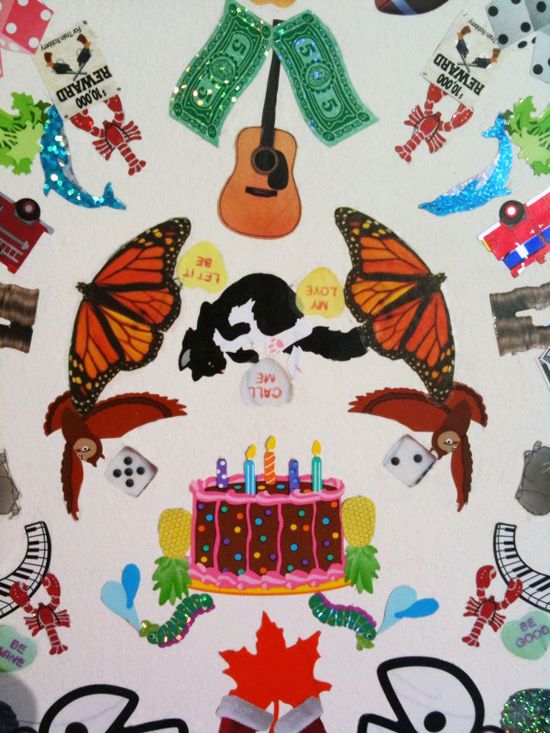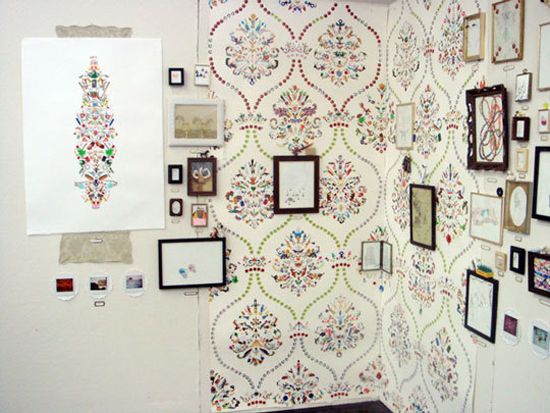 I've been picking up big lots of stickers on eBay for a couple bucks here and there for the past month or two, but I think I'm ready to get started now. My idea was to wallpaper just the temporary walls with white contact paper maybe? and then do the sticker patterns and then paint a coat of Polycrylic over the top to keep little hands from messing with all my hard work! The contact paper approach should make it easy to remove the pattern when we move.
I can't wait to share how it goes. Obviously mine will be A LOT more amateur, but I think it will be a fun project. And if after a couple hours it feels like it isn't going to work, I won't be out more than a couple bucks.
PS Payton was featured in Elle Decor this month. Page 74! You can get more information about commissioning Payton for custom work and also check out her line of beautiful wallpapers here at Flat Vernacular.