I visited the Kips Bay Showhouse this weekend with the lovely Caitlin. We had a great time examining all the finishes and details the designers chose for their spaces. Celerie Kemble and Amanda Nisbet had my two favorite rooms (I have snippets to share later).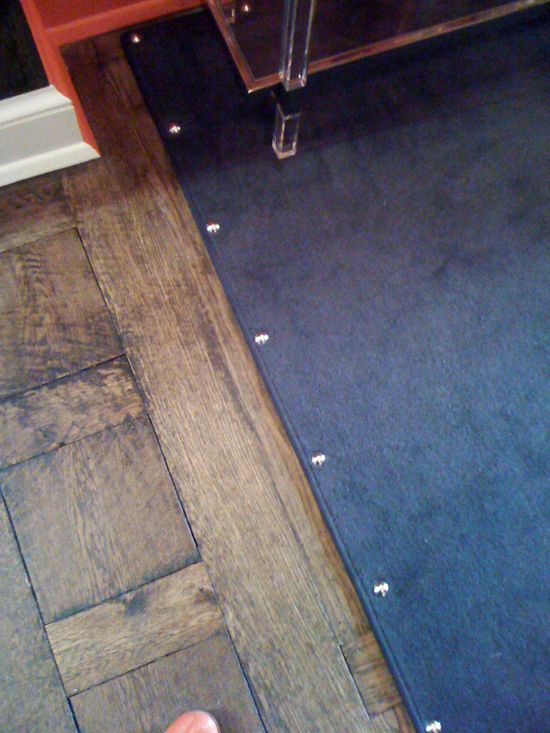 Here's a little detail in the house I noticed and loved. The bound broadloom carpet was tacked down to the wood floor with oversized nickel nail head trim. There was probably six inches or so between each nail head.
What a great idea to make inexpensive carpet look really pricey and custom!! I especially love it on the stair runner.