I got the pink and red Persian rug in my kitchen from eSale rugs a couple months ago. I bought it on sale for about $150 (with free shipping!), which I think is a steal.
It's Iranian, only about 60 years old and is in great condition. I love the hot pink and red with the navy!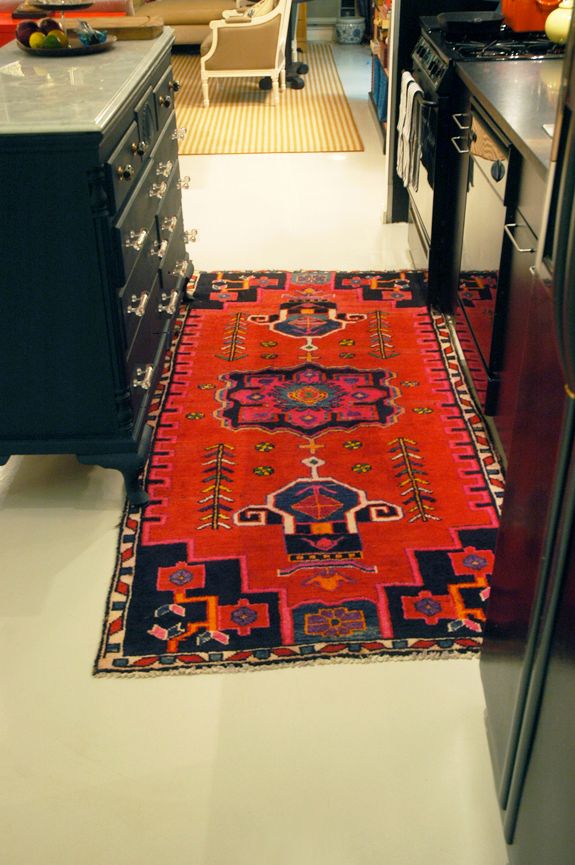 I've used eSale Rugs a couple times now and I'm a big fan. I think their prices are very fair and the site is easy to navigate. And I love that they include tons of photos with each rug listing, so you really have a sense of what you're buying before it arrives.
Their inventory is VAST, but here are a few rugs that caught my eye today. I usually look for something with at least one pop of usual color. A bonus would be something with great contrast (both black/navy and white/cream):