I like *touches* of nautical inspiration in home decor. Not whole rooms – but maybe like a little brass anchor on a stack of books. Or a bold navy and white stripe fabric. But as of late, my favorite thing has been carved rope detailing on furniture.
I bought these stools a couple months ago on eBay (there are still some available if you are interested in making an offer).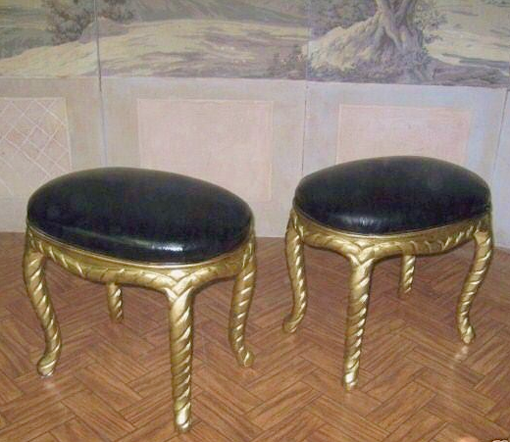 Even though I'm planning to reupholster and repaint them, I still love the shape.
I wish mine were a little more delicate and had the nice knot detail like this much more expensive Draper bench and Meg Braff's vintage chairs below. Someday maybe, but mine are great for now, and I think really fit the scale of our space.
images source: Coastal Living
Also, another rope project HERE: