Remember this post? I found two vintage fretwork cabinets for a steal at Everything Goes in Staten Island a while back.
To sass them up a bit (and to give me some hidden storage), I silver leafed the inside of the existing glass panes.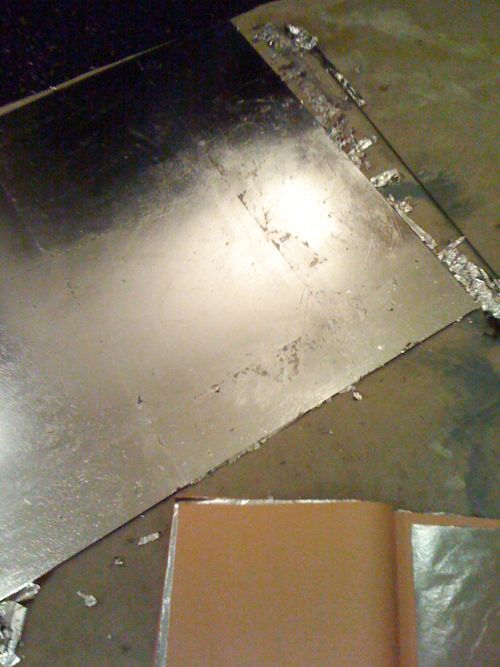 The original wood (it was sort of a fruit wood?) was not so pretty and I knew I wanted to paint it out. While I actually really liked the contrast of the dark color of the wood against the silver-leafed glass, we don't always have the best sun light in our apartment, so I needed to go lighter with the color. I also needed something in the cool color family to balance out the gold tones of our yellow striped rug.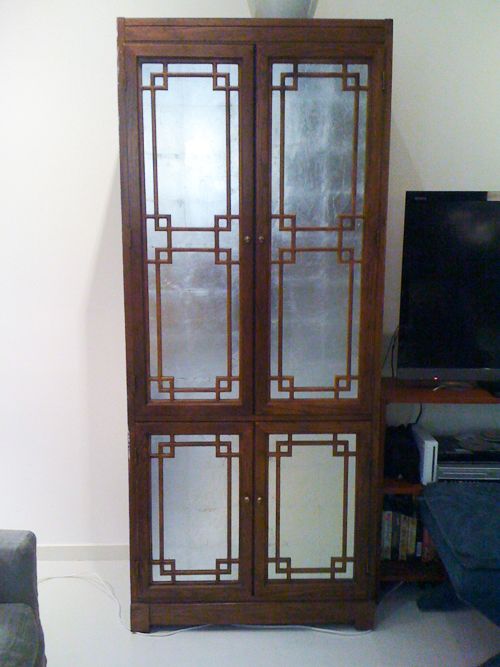 I ended up painting the cabinets a pale icy blue (Benjamin Moore's White Ice OC-58), but I think I'm going to change the color this week — more on that later.
I love how the panes look kind of like antiqued glass now. You can see very blurry but not true reflections, which makes me happy to know I won't have to actually watch myself when I'm parked in front of ridiculous reality shows (or when I'm doing my Tracy DVD's
! Yikes). Huge upside.
Another upside is that fingerprints are a total non-issue here like they would be with traditional mirror panes. I can't see any of the Evie-sized smudges at all.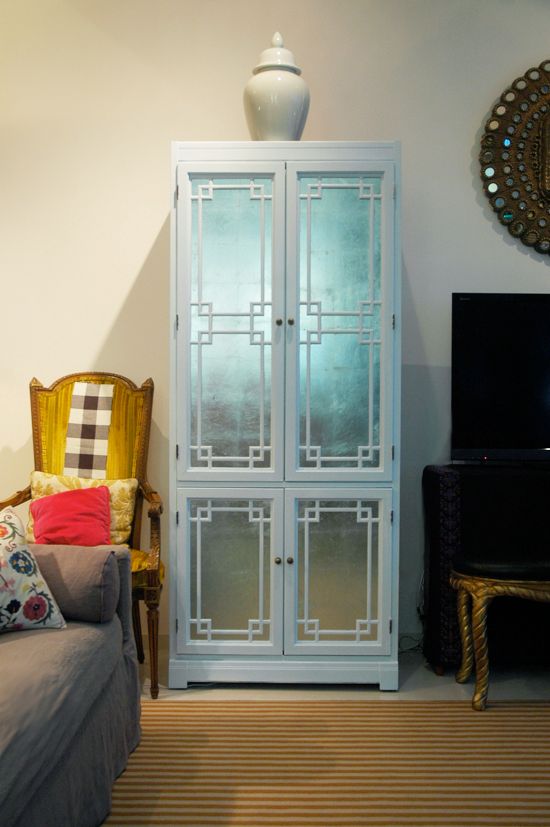 P.S. Do you see a little sneak peek of the navy buffalo check I'm considering for our dining chairs?