Remember this layout?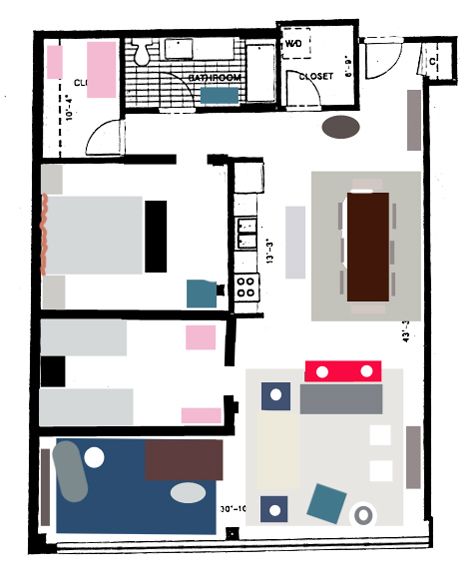 Well, things have changed a lot, like they always do. In the office area, which is the bottom left room, we decided to have a long and narrow desk run the length of the windows so that we could put a murphy bed or a trundle bed where my huge partners desk used to sit.
I'm coming to realize that part of living in a big city is hosting an almost constant stream of house guests! I actually really love hosting though, so I don't mind at all. I just wish we had a real bed for them that's not of the leaky Aero variety.
Here's an updated layout: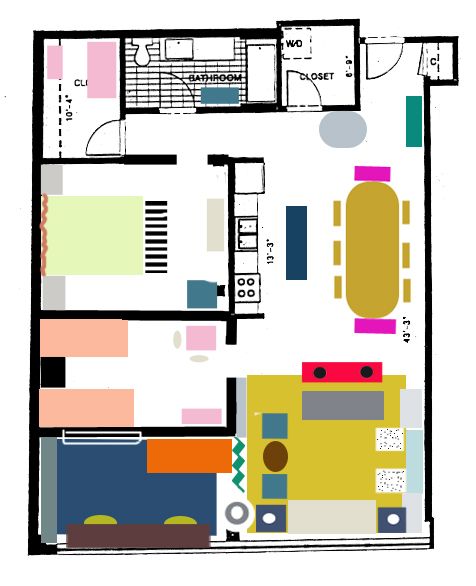 Turns out a Murphy bed would barely fit in the office space when pulled down. It was going to be so tight that the expense would have been wasted, I think. So, we are going the 'daybed with a pop-up trundle' route. Not my first choice, but after thinking about it for a few days, I'm sold on the idea. I've got two options right now, and I think I could make either one work great with a little elbow grease and some DIY spirit.
Option 1 is a curvy number, that could almost look Swedish. It reminds me a bit of the uber expensive Marston trundle bed from Restoration Hardware.
I'd paint it and do a cool mattress cover and skirt.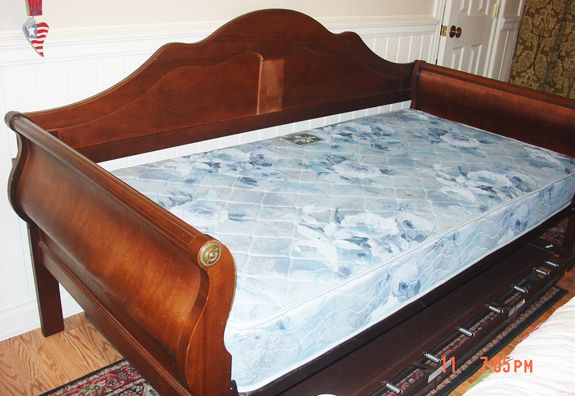 OR! I can get a simple pop up trundle frame and make upholstered sides to get this sort of look: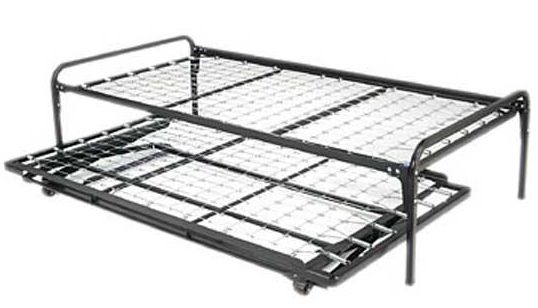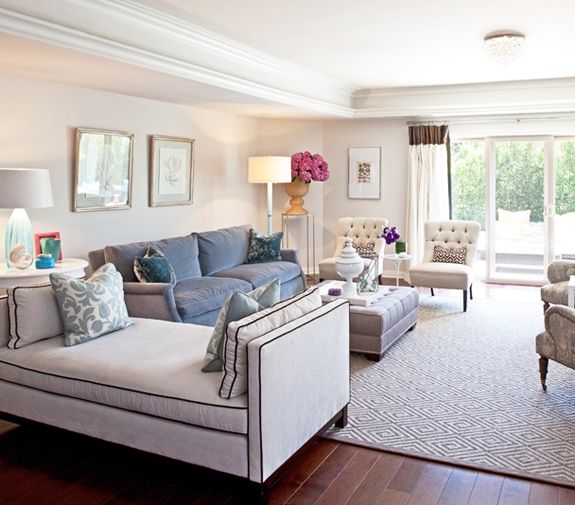 Armonia Decor, courtesy of the Glam Lamb
What's your vote? Painted Swedish style or upholstered with a contrasting welt?