Remember this feature from the NY Times? The article is about a newlywed couple in NYC who wanted help decorating their first apartment.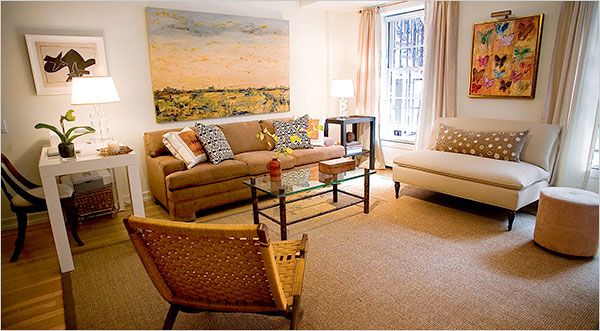 I always love getting some insight into how other decorators work (and how much they charge! $10,000 for this room, in case you're wondering.***And to clarify, the designer volunteered her work for the sake of the article and the press. It's written in the features in the margin that she would have charged $10k for the room.)
Here's the before: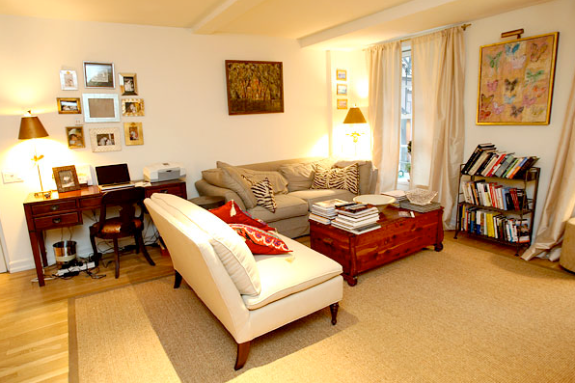 and the after again: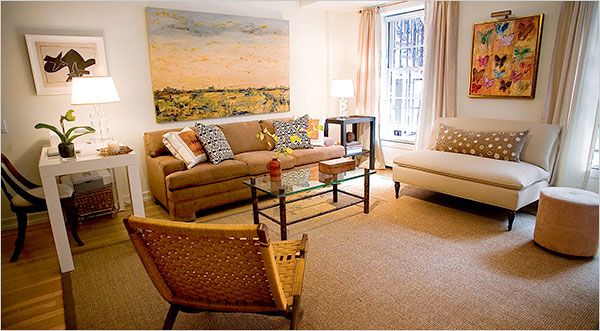 Another angle:
Overall, I like the changes to the space, though my two favorite elements were pieces the couple already owned – the Empire dining chairs and the Hunt Slonem butterfly painting.
I did love the idea of vinyl stripes in the dining nook! Such a clever idea for renters with a no-painting policy.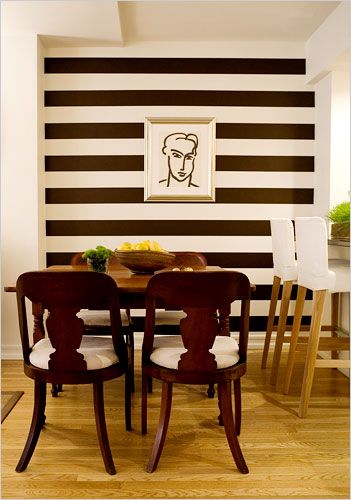 The decorator spent $100 on the brown vinyl stripes, which were purchased through Walls Need Love. If you're after the same look, you might consider contact paper, or at the very least, shopping around on etsy for the vinyl.
What do you think? Worth $5k+ spent on new furnishings? What about the additional $10k in decorator's fees?
My thoughts on pricing for a decorator (just the fees – not the purchasing budget) have changed a lot over the past few years. I'd love to hear your thoughts – especially you fellow decorators. Is $10k for a NYC living/dining room too much, not enough or just right?