So many of my clients want vintage credenzas to use as TV consoles. But we keep running into the same issue – they want to keep the component boxes hidden, but they also want to be able to use their remotes. And they don't want to spend more than the cost of the TV to get a hidden system installed.
Then today I saw this image again from the home of the owner of See Jane Work. Check out the doors to her armoire…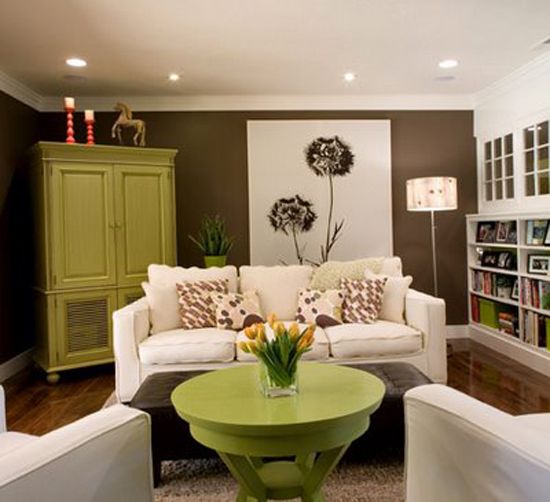 It looks like radiator grill! Wouldn't it be so easy to just add a pretty grate to the doors of a vintage armoire or credenza? And then just paint the grill the same color as the rest of the piece? The remote still works, but I don't have to look at my cable box! Win-win.
I also like this pierced MDF decorative screen, probably even better than the radiator grill idea. Have you seen any products like this?