1. I want this pantry, from the geniuses behind emersonmade.
2. Shannon, who writes the great blog, Project Shannon, and who won the monogrammed hand towel give away, sent me this photo of her new hand towels from LGN sponsor A Slice of Life.
Didn't these turn out so pretty?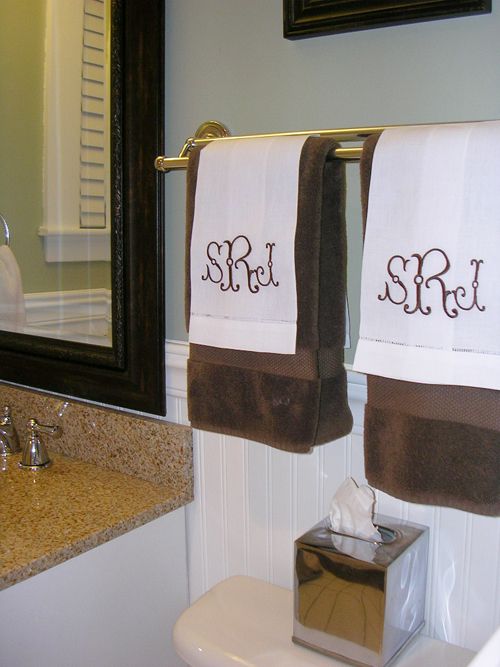 3. Remember Sheila? Thanks to those of you who voted for her! We would love for you to vote again, if you have a minute.
This is Sheila's adorable kitchen. Can you spot the topiaries? Yeah, they're real. And no, we didn't drop $110 each on them at a fancy nursery.
$24 at Home Depot!! With the pot! no jokin.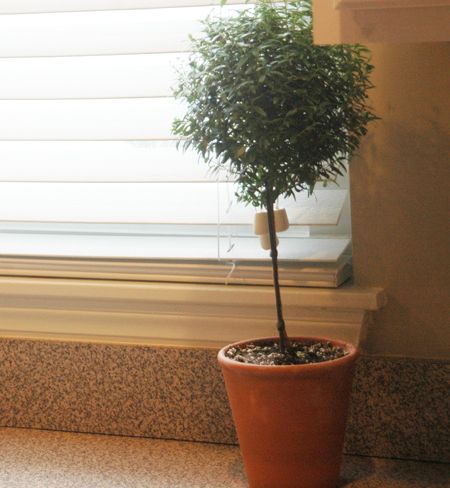 4. Also from Sheila, she is reluctantly parting with a set of four perfectly-perfect vintage bamboo chairs. If you live near Philly, and you want them, email me your best offer for the set.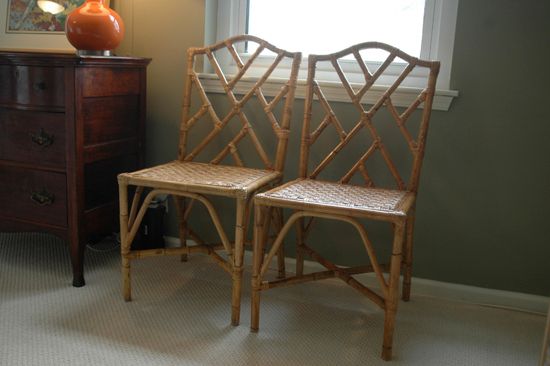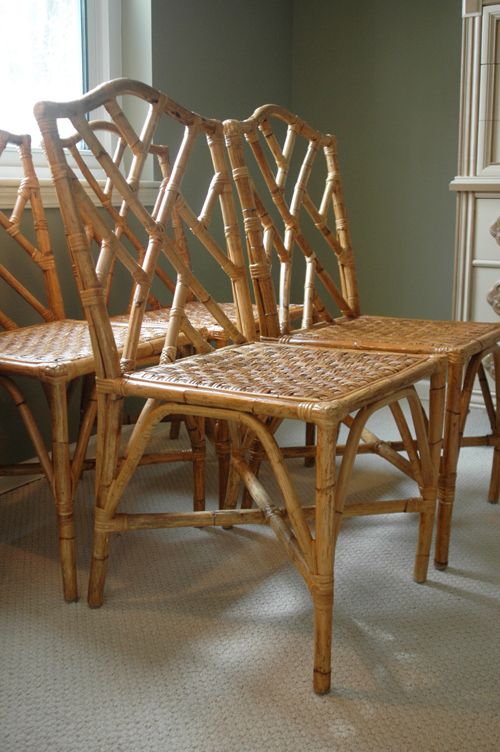 5. I'm happily using these jadite/milk glass lamps in a new nursery design. And you'll never guess where they're from. H-to-the-Goods.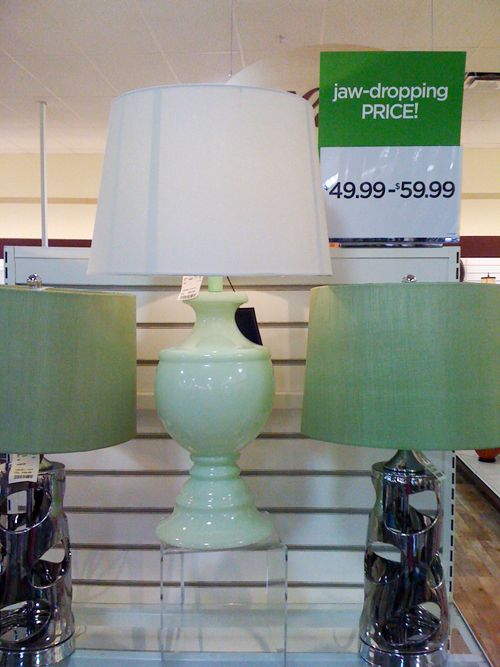 They reminded me of the Martha milk glass lighting collection that costs a gajillion dollars.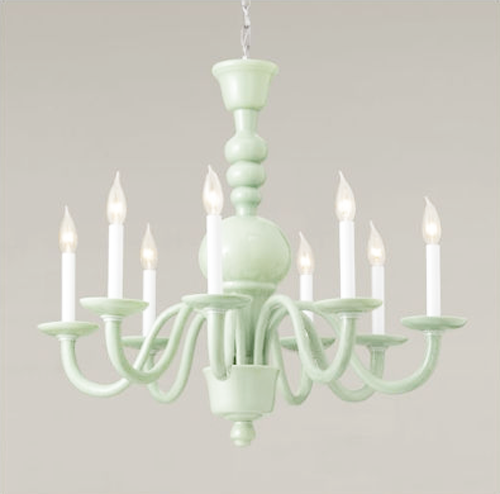 6. Working on a post all about shelf styling that will hopefully inspire a client with a bedroom full of gorgeous new built-ins. This noteworthy image happened to be on my desktop. So very lovely.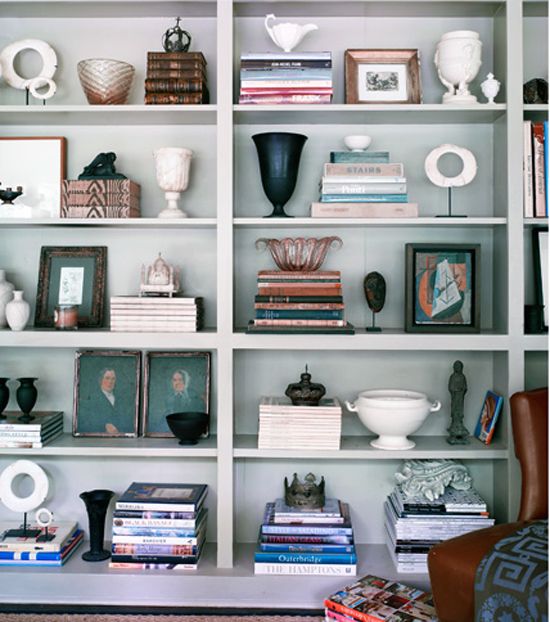 7. For that same client, we're using these RH rods for hanging gorgeous silk curtains. These are definitely my favorite curtain rods right now. Big finials can be so fussy. This hardware looks crazy expensive, but lucky you, in reality it's only mildly expensive because the set is on sale.
8. On to a different type of hardware, I died and went to heaven when Joanna posted these wedding rings from the Brooklyn shop St. Kilda. Yes, a thousand times.
9. This bathroom makes me so happy. I want a clawfoot shower stall, please. Baths sort of gross me out anyway.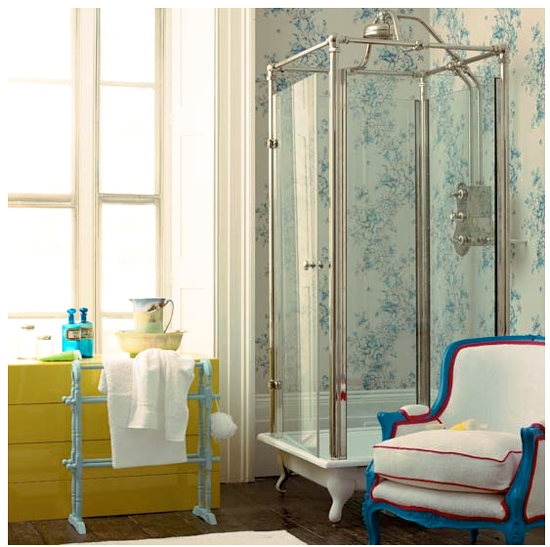 10. Lastly, it's the weekend already.
Today will be full of errands for me. Little lassies will be in toe. Tomorrow, I'll be shipping about 50 boxes of fabric to some of you! I'll also be contemplating this vintage dresser from Craigslist and how it may or may not be perfect in my bedroom. What say you?