Inspired by these two images,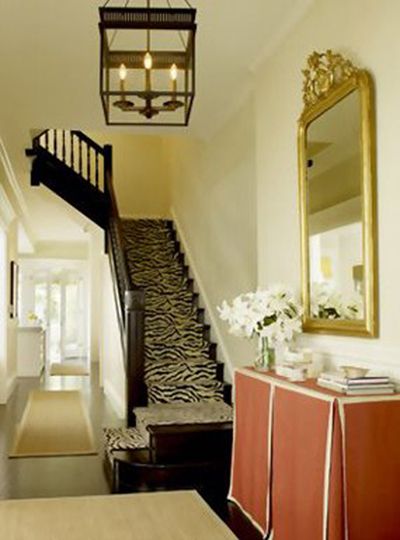 Palmer Weiss
Tom Scheerer
I decided it was time to add a skirt to the ugly pedestal sink in our powder bath.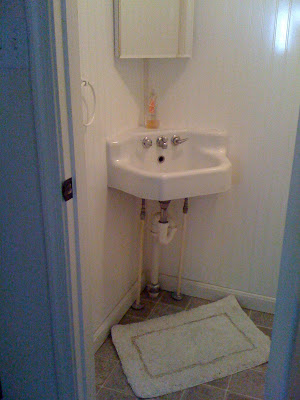 First I measured.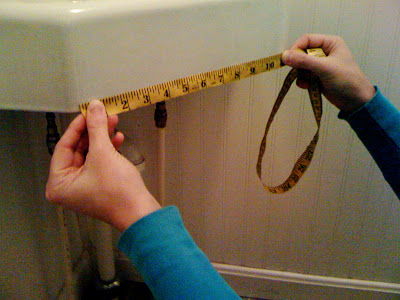 Then I sat down and came up with a game plan and incorporated my measurements.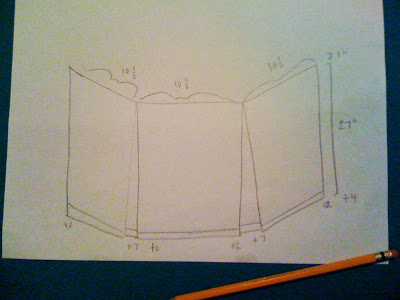 I decided to use some indoor/outdoor fabric in a pretty emerald green color.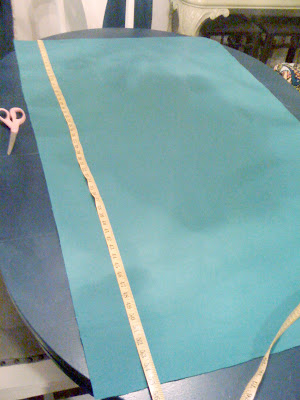 I did some more measuring and some cutting.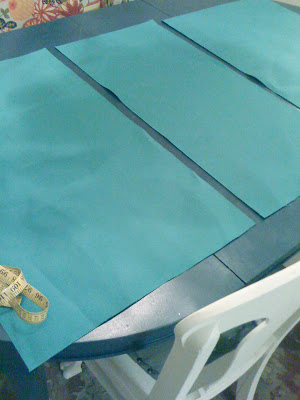 Then I did some ironing. I made my bottom hem 4″ to give some extra weight and make a nice drape. The sides were only 2″.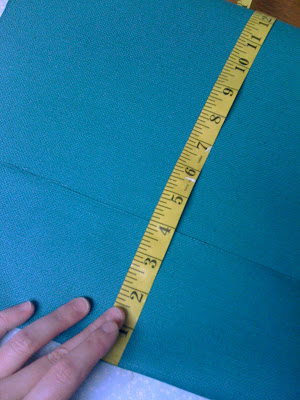 After I ironed in all my hems and pleats, I used a small amount of Fabritac to secure all the ironing.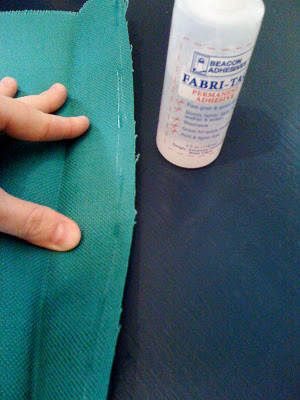 Then I glued white grosgrain around the borders.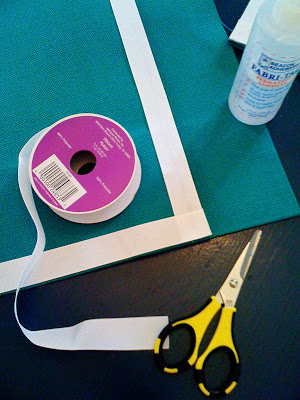 Using some clear velcro that I picked up at Home Depot (cheapest source I've found),

I velcroed the middle panel first to the underside of the sink.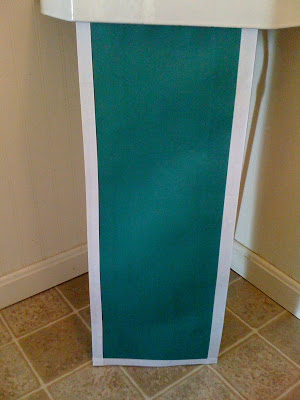 and then followed with the side panels. You can see here that I ironed in a pleat on the side panels that makes it so you can easily access the space under the skirt through the middle panel, but it looks continuous when all the panels are in place.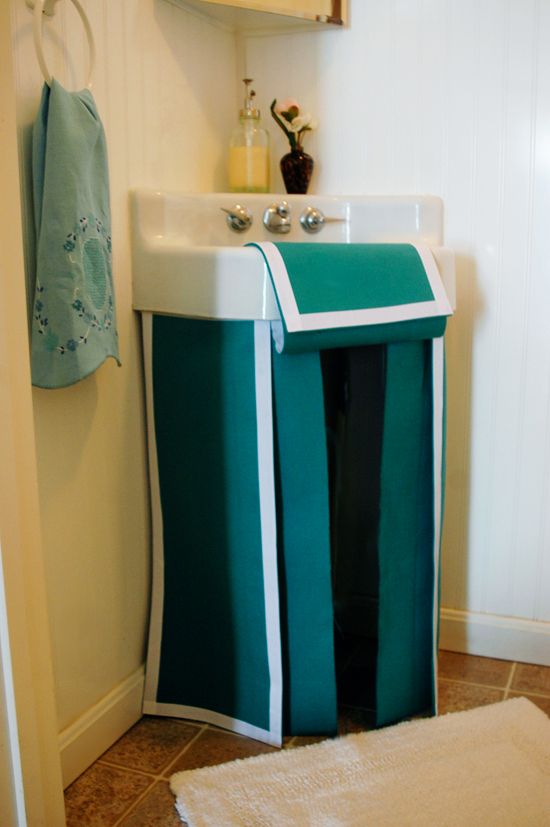 I love how the skirt hides the unsightly plumbing and provides some much-needed storage in our tiny half bath. Also, the outdoor fabric has worked like a charm here. Any water that splashes down from the sink beads right up and is not absorbed. If something ever did stain or leave a mark though, it would be easy to pull the panels off the velcro and put everything in the washer.