I'm dreaming that my house looked like this today…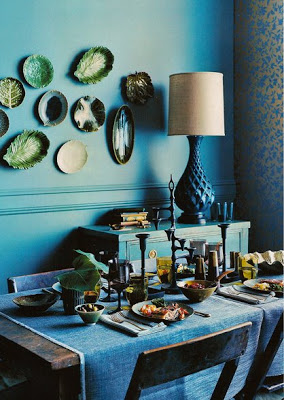 I am totally obsessed with peacock blue these days.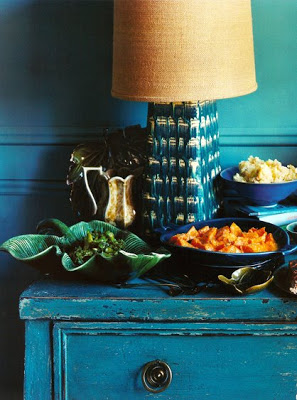 I hope today is absolutely wonderful and that you are surrounded by loved ones and delicious food!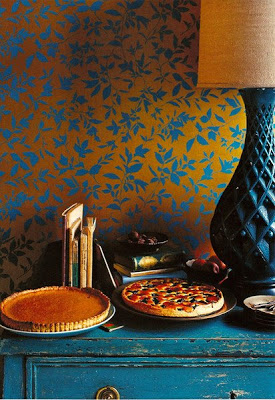 I used this recipe for sweet potato casserole (adapted from Allrecipes.com) last Thanksgiving and it was so good. I think it will make an appearance again today.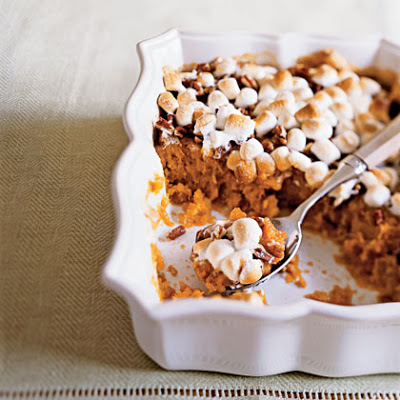 INGREDIENTS

3 large sweet potatoes, peeled, chopped, boiled and mashed
1 cup white sugar
2 eggs
1/3 cup butter
1/3 cup milk
1 teaspoon vanilla extract
1 cup packed brown sugar
1 cup chopped pecans
1/3 cup all-purpose flour
1/3 cup butter, melted
2 cups mini marshmallows
DIRECTIONS
Preheat oven to 350 degrees F (175 degrees C). Butter a 2 quart baking dish.
In a medium bowl, mix the mashed sweet potatoes, white sugar, eggs, 1/3 cup butter, milk, and vanilla extract. Spread evenly into the prepared baking dish.
In a separate bowl, mix the brown sugar, chopped pecans, flour, and 1/3 cup melted butter. Sprinkle over the sweet potato mixture.
Bake 30 minutes in the preheated oven, or until a knife inserted near the center comes out clean.
Sprinkle top with mini marshmallows, bake for additional 5 minutes or until marshmallows are golden brown.
HAPPY THANKSGIVING!!
See you all Monday!