You guys are always asking for tips on how to style pillows on a sofa! While there aren't any set rules when it comes to pillow styling (and there's a good case to be made for mixing things up regularly!), I have noticed a couple of rules I sort of fall back on.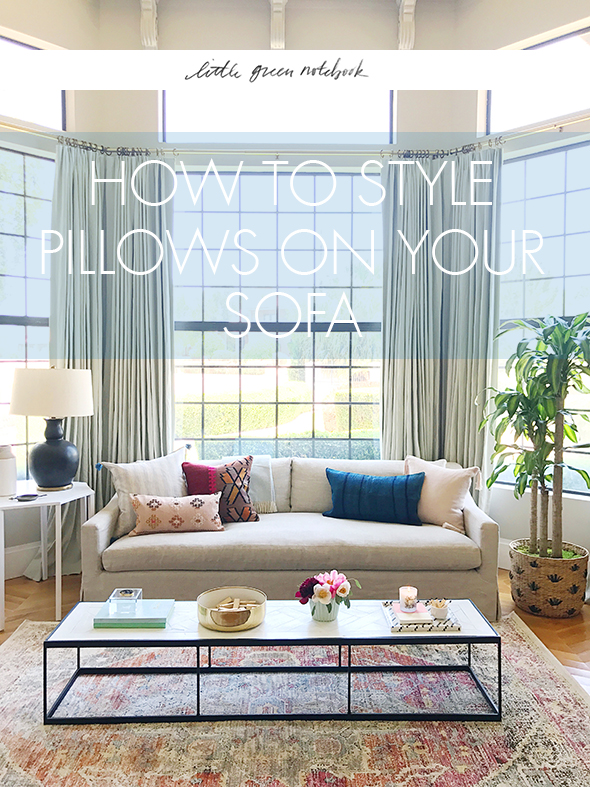 sofa  //  coffee table  //  black lamp  //  side table //  rug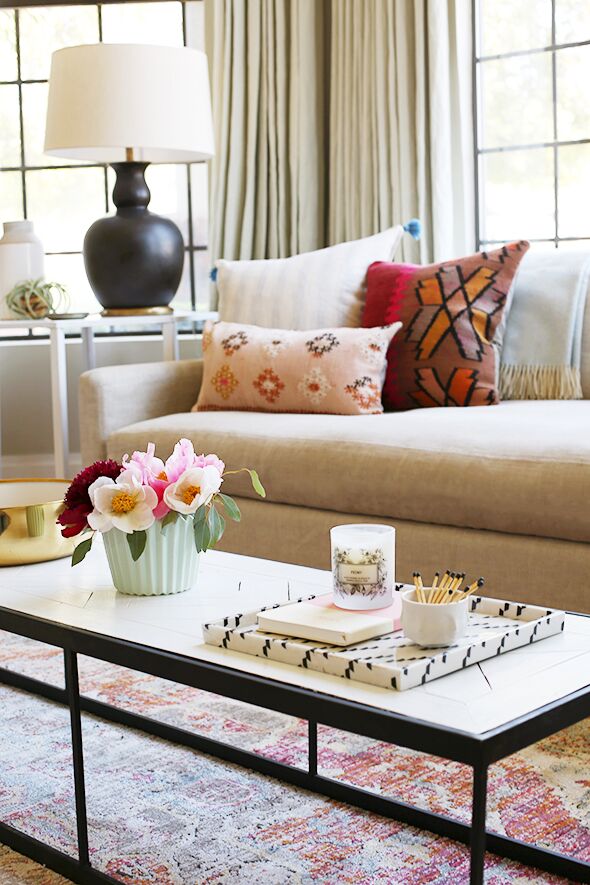 I usually start by pulling my color palette from something else in the room. In this case, I used the rug to help guide which colors I would use for my pillows. Don't be too literal here! The colors don't have to be, and really shouldn't be, exact. They should just sort of help the eye to move around and connect with other elements of the space.
For a larger sofa, I try to start with one or two basically solid pillows, one with a subtle pattern or texture in a smaller scale, and one or two with a bold color and pattern in a larger scale.
I also think it's a good idea to group pillows in odd numbers. Two on each side or one on each side feels off to my eye.
Some of you followed along on my stories when we were styling this room. Here's the progression of pillow styling!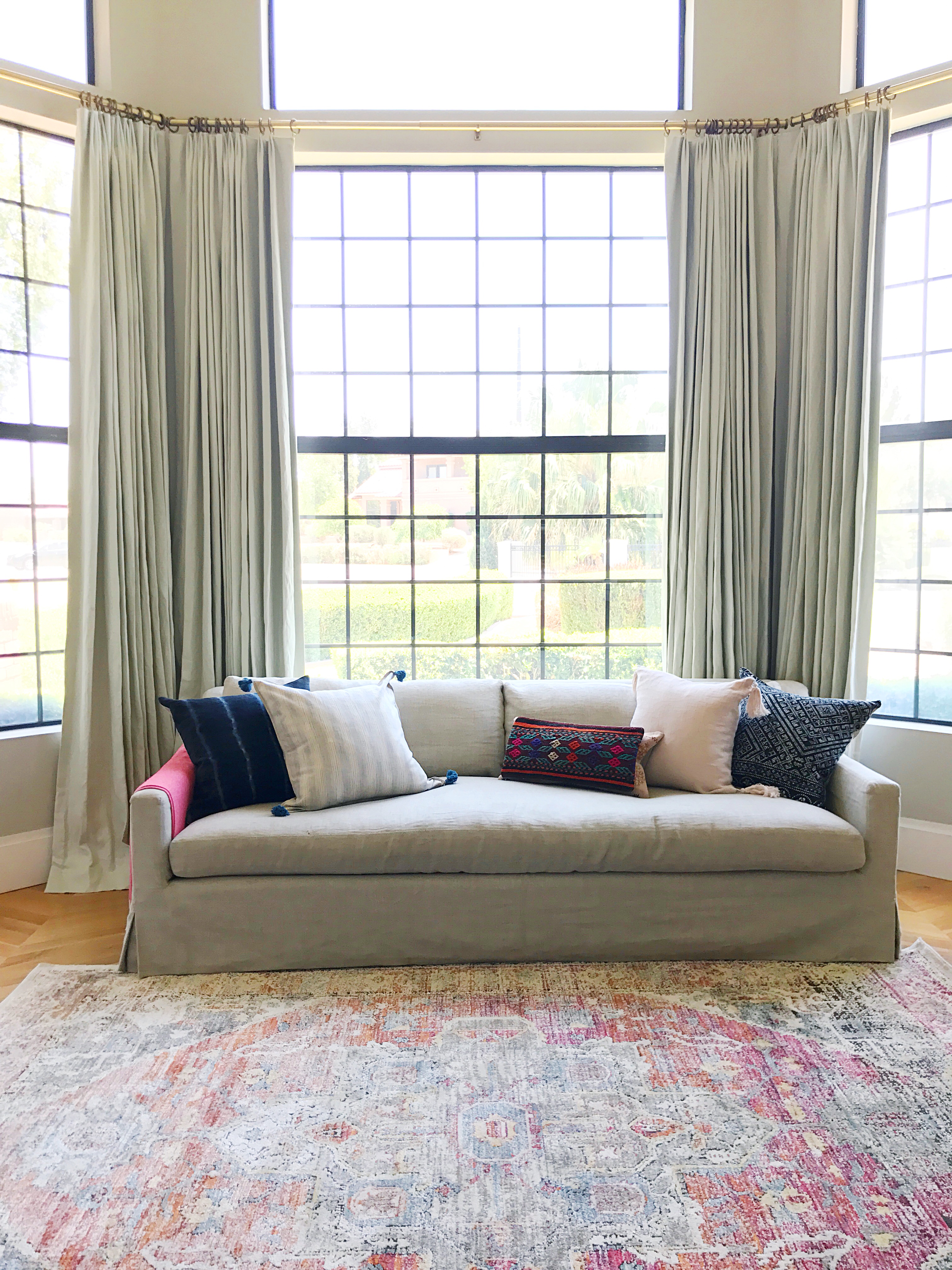 I started with two large pillows on either end of the sofa as my base. These should be 22″ or 24″ square. I usually save 26″ pillows (which is the size of a Euro sham) for bed styling. Though if you have a REALLY big, deep sofa you can use this size without it looking weird. You will want to put your darkest color or solid pieces in the corners. This will help anchor the other pillows.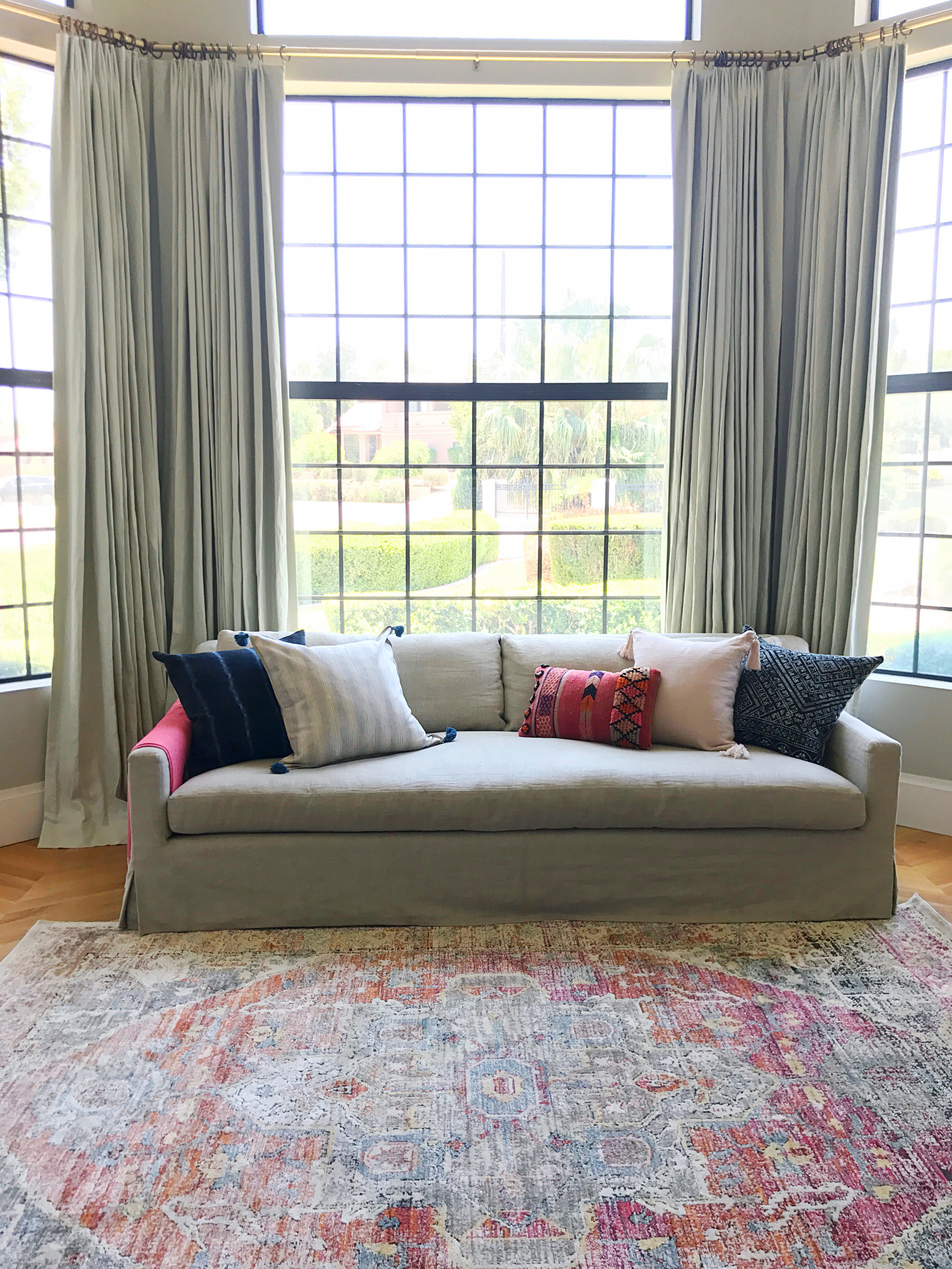 Once you've got your base, you will want to layer in two more smaller pillows on top. These should be around 20×20.  They don't need to be the exact same size or shape as each other. The more color and texture, the better!
Taking photos of your styling work is a great tip. Sometimes looking at a room on a screen helps your eye to see what colors you need to add or take away. My team laughs at me because I'm constantly just looking at our spaces using my phone as a filter for my eyes! It helps SO much though! :)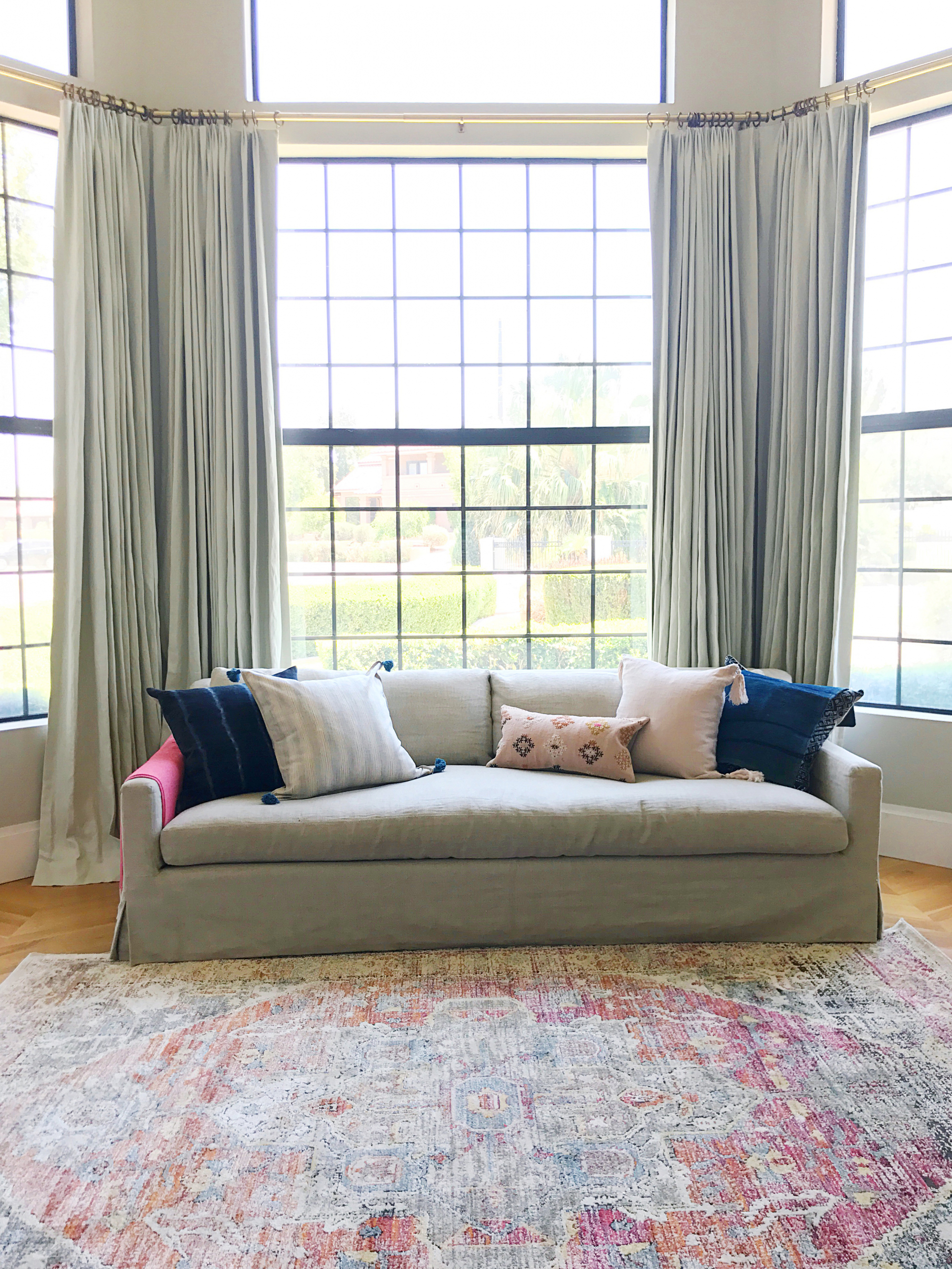 Lastly, you will want to add in a lumbar pillow to mix up the shapes. This is a really great place to add in a pop of color or a crazy pattern.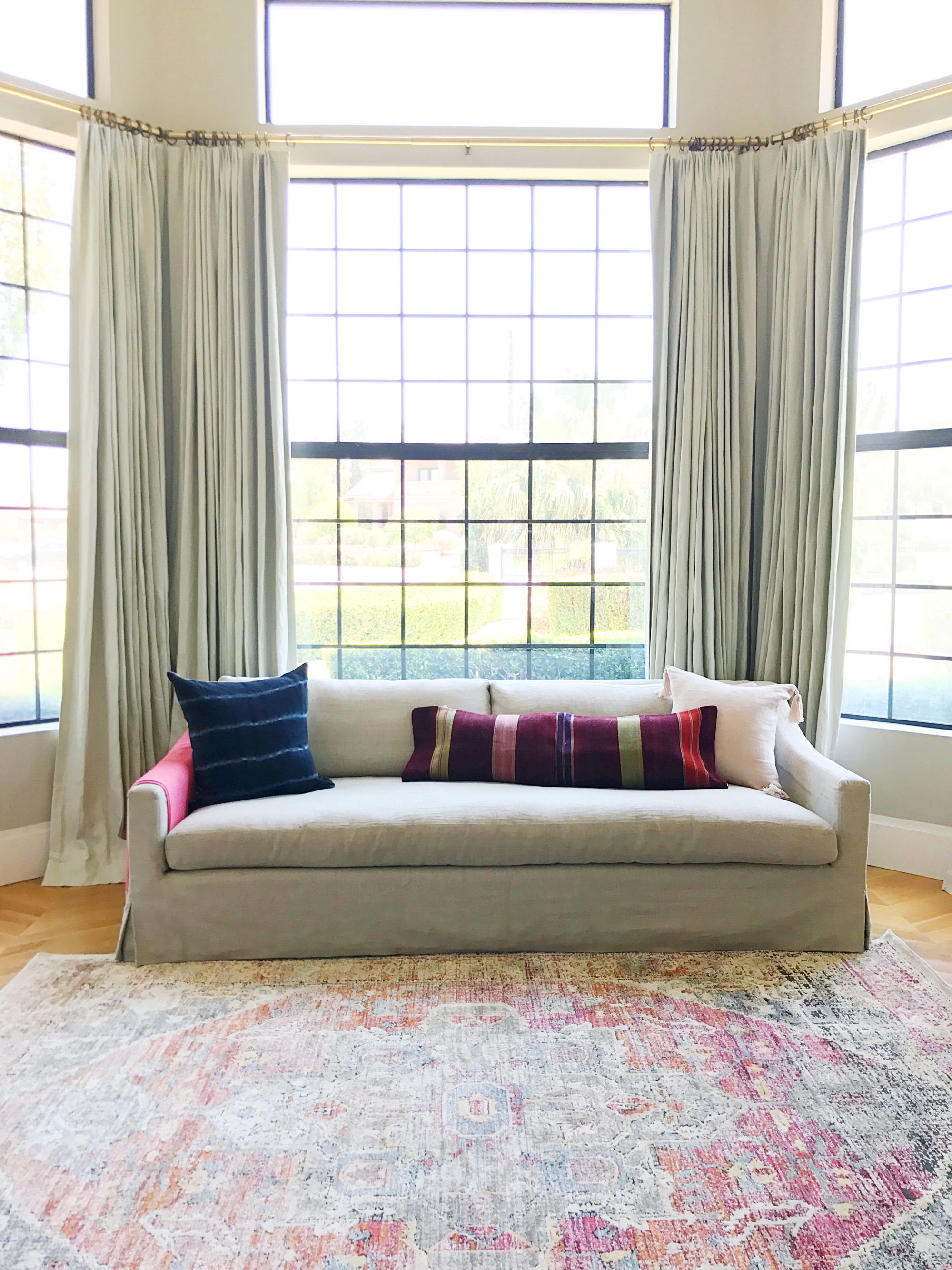 Here's what we landed on and I love the mix! What are your best pillow styling tips? I would also add that I almost ALWAYS go up a size on my down inserts so they are extra, extra fluffy! These down inserts are my go-to because they are very affordable and twice as full as the IKEA ones!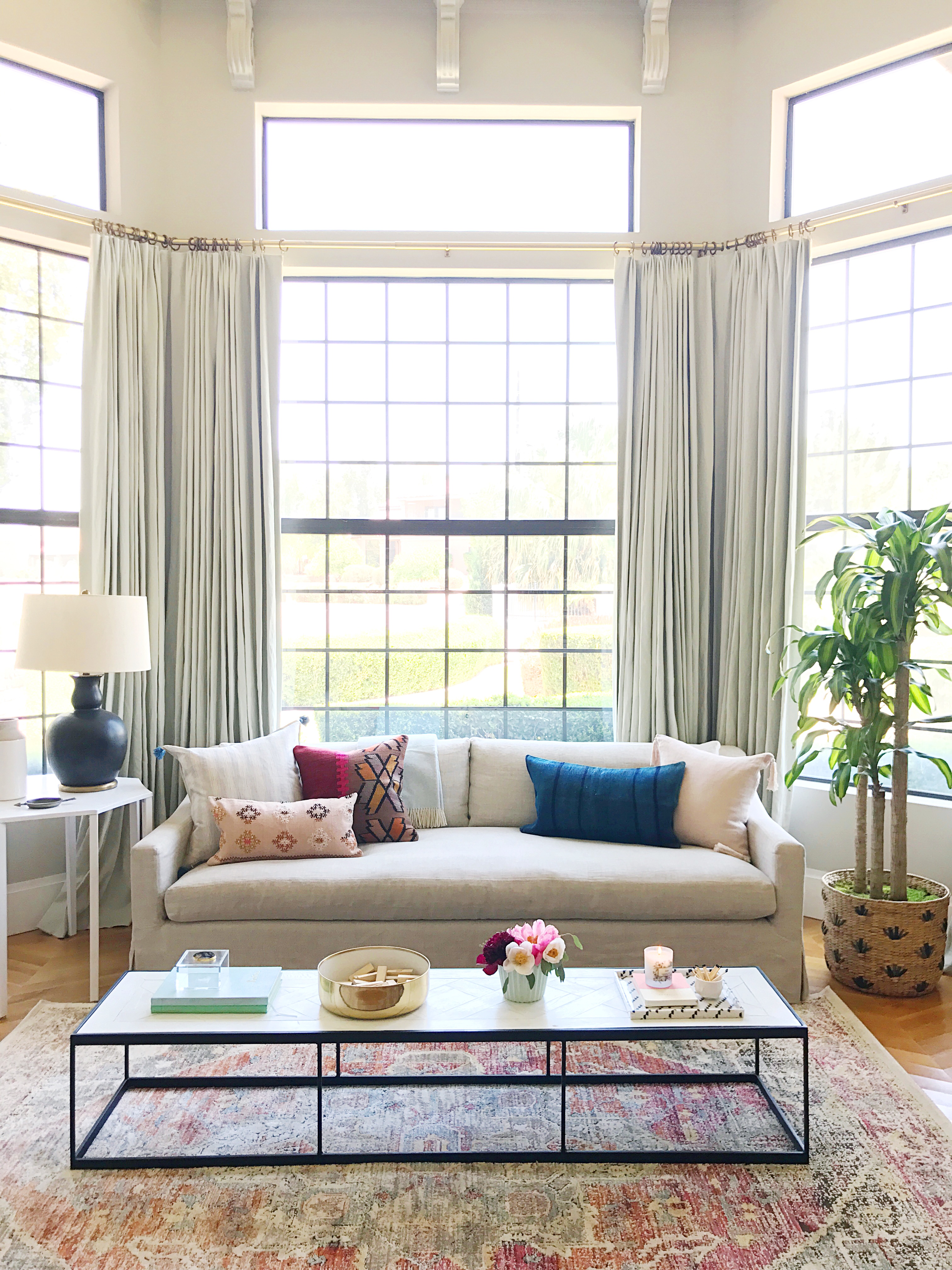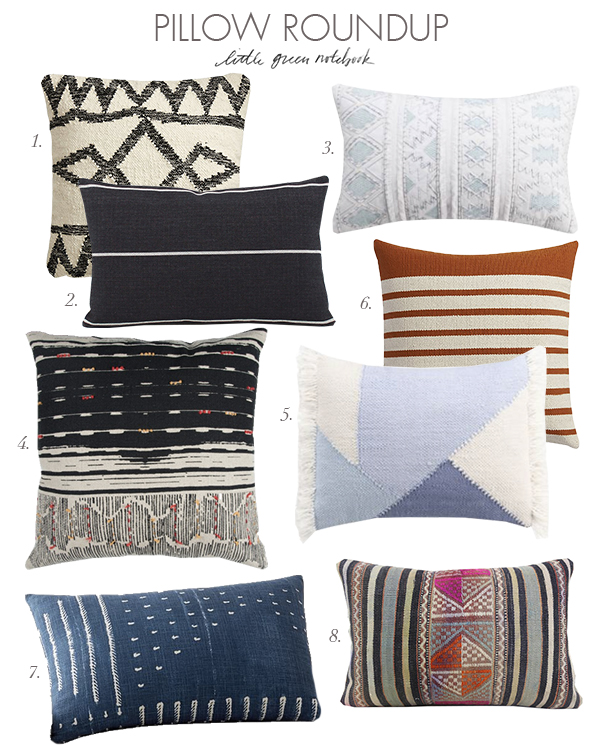 1  //  2  //  3  //  4  //  5  //  6  //  7  //  8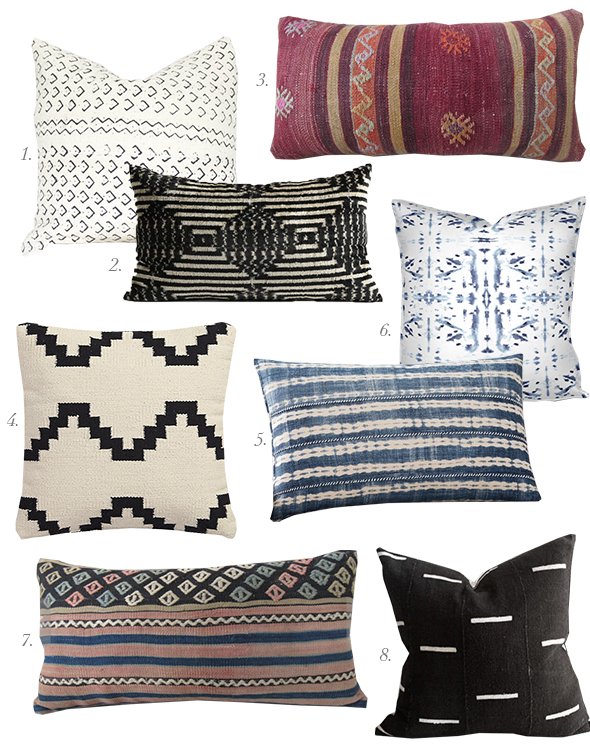 1  //  2  //  3  //  4  //  5  //  6  //  7  //  8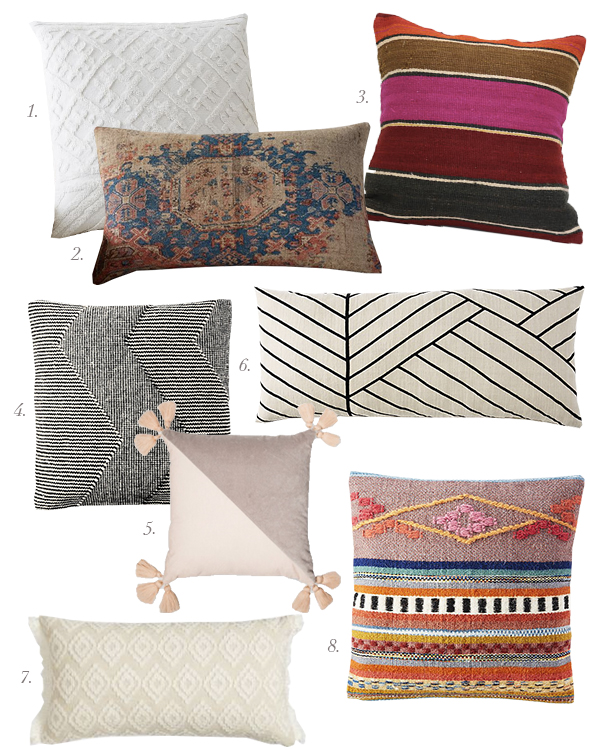 1  //  2  //  3  //  4  //  5  //  6  //  7  //  8